US Sports Betting Market Will Be 90 Percent Online and Mobile Within a Decade, Industry Experts Assert
Posted on: June 14, 2019, 12:24h.
Last updated on: June 14, 2019, 12:29h.
Mobile devices and the internet will be the dominant avenues for bettors looking to access the growing US sports wagering market.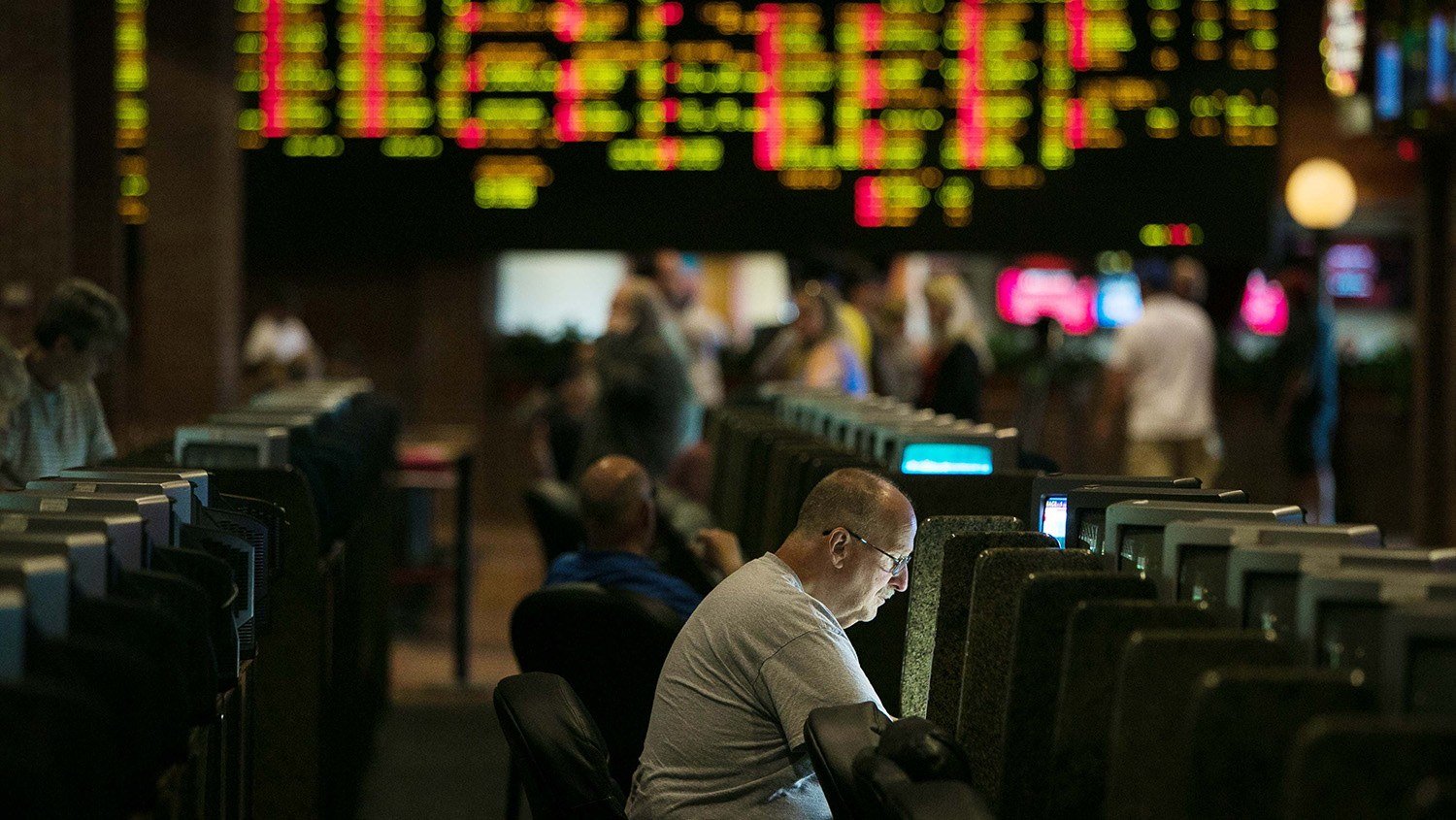 According to an Associated Press (AP) report that came out of the East Coast Gaming Congress in Atlantic City this week, the casino industry's leaders see a shift to computer or smartphone sports bets that could amount to 90 percent of all sports action happening within the next 10 years.
Speaking at the East Coast Gaming Congress in Atlantic City this week, experts cited enhanced technology as one reason for the migration to online and mobile venues for sports bettors,  the AP report said.
CEO of CG Technology Parikshat Khanna told the panel that while once, bettors "wanted to sit in a [brick-and-mortar] sports book for three or four hours," that mobile sports betting is the wave of the future. In Las Vegas, CG has live sports book in both Las Vegas Sands casinos, as well as the Cosmopolitan, Palms, Silverton, Tropicana, and Hard Rock.
The company also has its own mobile sports betting app.
Changing Patterns
The shift to on-the-go technology, of course, is already well underway.
In just over the year since the Supreme Court's ruling, New Jersey has taken in $3 billion in sports bets, about 80 percent of which were made online.
New Jersey's first sportsbooks opened in June 2018, but mobile wagering there did not launch until last August. FanDuel and DraftKings — companies that were born as mobile apps for daily fantasy sports players — control 83 percent of the sports betting market in New Jersey.
Last year, the Supreme Court of the United States struck down the the Professional and Amateur Sports Protection Act (PASPA), opening the floodgates for the American sports betting market, which some experts believe will eventually become the world's largest.
Legal sportsbooks in the US hauled in a handle of $9 billion in the year since PASPA was ruled unconstitutional.
What's at Stake
Some estimates put the figure of illegal sports wagers placed in the US at $150 billion annually. Now that PAPSA has been struck down and sports betting is emerging from the shadows, there are potentially lucrative opportunities for legitimate companies to bring mobile wagering to bettors in states like Delaware, Mississippi, Nevada, New Jersey, Pennsylvania, Rhode Island, and West Virginia, where it is aleady legal.
Oregon and Washington, DC are hoping to have online wagering operational by the start of the 2019 NFL season.
Several catalysts — including enhanced security protocols and increased adoption of internet-driven devices in the US and around the world — are seen driving the global sports wagering market.
Rising consumer disposable income, increasing trust on electronic payment method for betting, and high adoption of internet-based devices, such as smartphones, are anticipated to stimulate market growth in the years to come," according to market research and business intelligence firm Hexa Research.
Some consumers might question the "increasing trust" aspect, given the number of daily hackings that have now become commonplace online across all industries. Trying to stay ahead of hacking is a full-time operation all by itself, and one for which gaming operators can never become complacent, particularly when it comes to maintaining customer trust levels.
Opportunity and Obstacles
While some companies and states are salivating over the mobile sports wagering opportunity, there are obstacles to consider and not all states are swooning for online sports betting. Illinois, which recently passed a sweeping casino gaming expansion bill, is embracing sport betting, but wants those licenses to go to gaming properties and athletic venues before letting FanDuel and DraftKings join the party.
In New York, a sports betting proposal is moving forward, but Gov. Andrew Cuomo previously said he thinks the Empire State's constitution would need to be altered to permit mobile betting.
For companies looking to penetrate the mobile betting universe, there are start up costs, legal costs, and the obvious issue of competition. One of the biggest obstacles from a business standpoint is the churn rate, or how many times a bettor will continue allocating capital to his or her account.
Analyzing churn rates is imperative to online gaming companies' bottom lines, but the endeavor is data-intensive and often requires pricey algorithms and software.