VEGAS MYTHS BUSTED: The Rat Pack Referred to Themselves That Way
Posted on: November 20, 2023, 08:11h.
Last updated on: November 20, 2023, 04:00h.
There was never a show in Las Vegas in which Frank Sinatra, Dean Martin, Sammy Davis Jr., Joey Bishop, and/or Peter Lawford performed as the Rat Pack.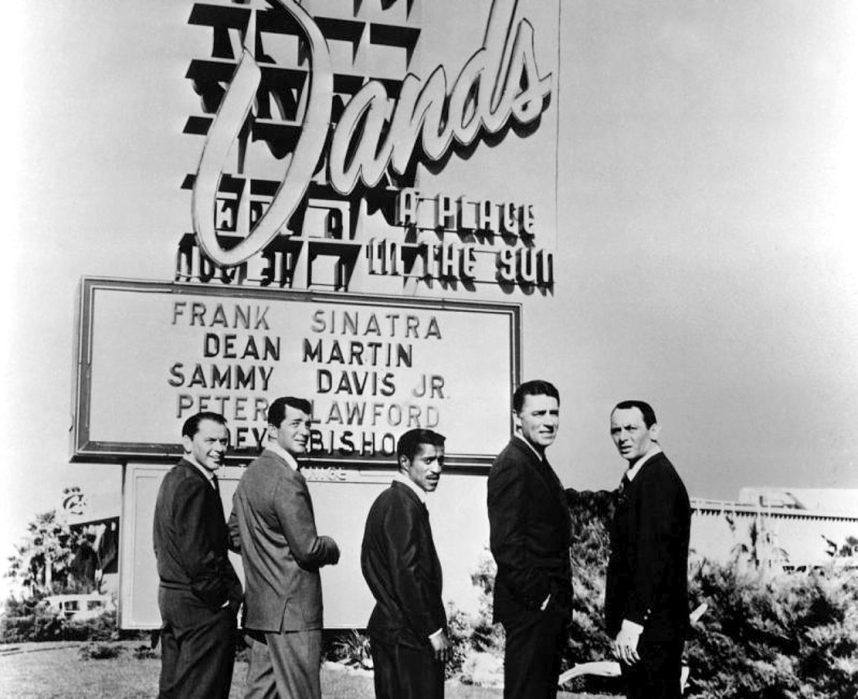 That's because Sinatra despised the nickname. In fact, when he, Martin, and Davis announced a reunion tour in 1987, Sinatra looked ready to serve up a knuckle sandwich to a reporter who mentioned "Rat Pack" in his presence. Sinatra's ol' blue eyes turned red as he referred to it as "that stupid phrase."
The group had its own names for itself. At first, "The Clan" was preferred, though that fell out of favor once its racist undertones were recognized. "The Summit" came next. That came from the name the quintet cooked up for the iconic shows it performed at the Copa Room at the Sands beginning in 1960: "The Summit at the Sands."
Whenever only one member of The Summit was booked to perform at the Sands, others would often turn up for an impromptu collaboration. Marquees began to read "DEAN MARTIN, MAYBE FRANK, MAYBE SAMMY."
But they never read "The Rat Pack." Not once.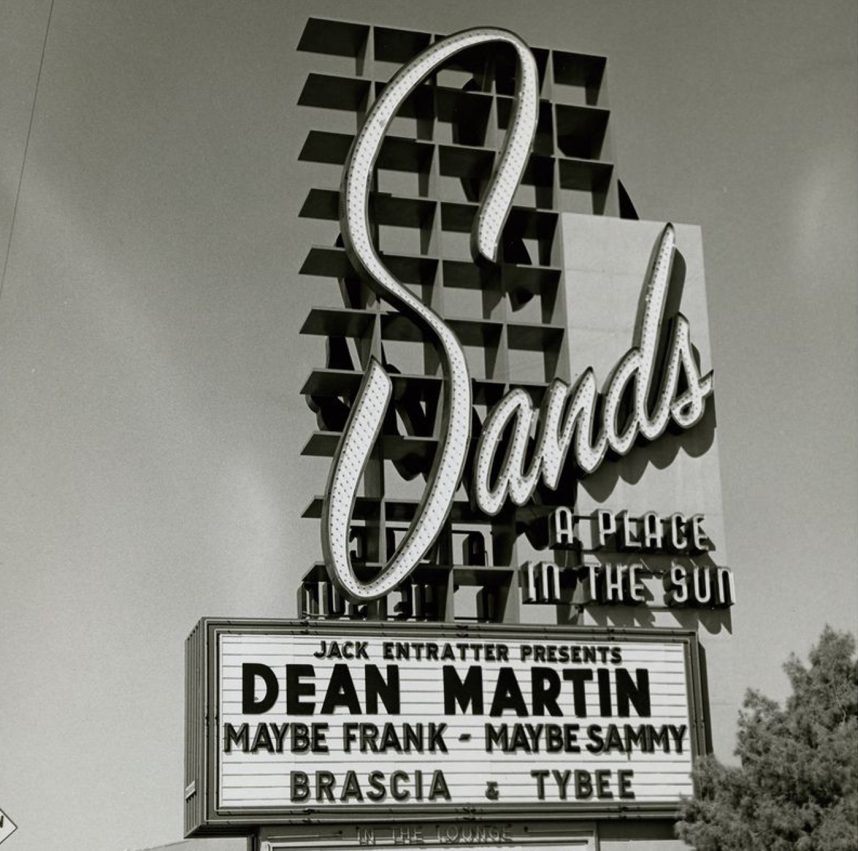 A Scar is Born
The Rat Pack originally referred to the group of Hollywood cronies encircling movie star Humphrey Bogart in the late '40s. Sinatra happened to be in that group, along with Judy Garland, her husband Sid Luft, talent agent Swifty Lazar, composer Jimmy Van Heusen, and A-list actors David Niven, Katharine Hepburn, Spencer Tracy, and Cary Grant.
Honorary members included Errol Flynn, Robert Mitchum, Nat King Cole, Mickey Rooney, Cesar Romero, Elizabeth Taylor, Audrey Hepburn, Angie Dickinson, Shirley MacLaine, and pretty much anyone who regularly hung out at the Holmby Hills mansion Bogart shared with his wife, Lauren Bacall.
According to most accounts, it was Bacall who forever branded the group when a few members returned home disheveled from a drunken Las Vegas weekend and she said, "You look like a goddamn pack of rats."
Sinatra never loved the name, but he went along when the others formed a drinking club based on it. The Rat Pack had its own coat of arms (a rat gnawing on a human hand) and its own motto ("Never rat on a rat"). Its members even assigned themselves titles: Sinatra was Pack Master, Bacall was Den Mother, and Garland was Vice President.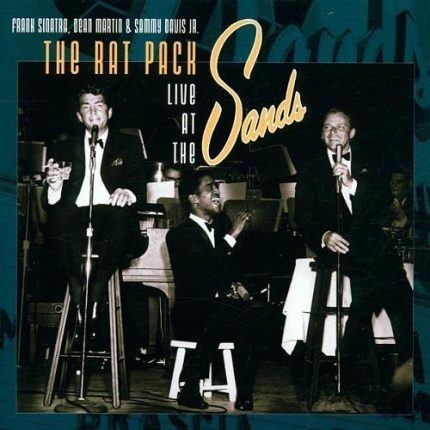 Though Bogie's chosen title was Head of PR, he was the club's undisputed leader. After he died of esophageal cancer in 1957, Sinatra replaced him, not only as the club's leader, but also as Bacall's main squeeze. They got engaged a year later, but Sinatra broke it off when Lazar leaked word of their planned nuptials to the press.
By 1959, Sinatra, who made a point of avoiding Bacall for the rest of his life, was hanging with an all-new bunch of pals. Whenever he got together with singers Martin and Davis, comedian Bishop, and actor Lawford, either socially or on a stage, tunes were sung and insults flung. (One of Sinatra's favorites was saying Martin was so tan because "he found a bar with a skylight.")
Other than Lawford, all had entertained up and down the Strip by themselves: Sinatra at the Desert Inn with Bishop as his opening act, Davis at the Last Frontier, and Martin with Jerry Lewis at the Flamingo. Once their contracts all expired, they converged together at the Summit at the Sands.
Though they had nothing to do with the original Rat Pack, Hollywood gossip columnists continued to refer to anyone around Sinatra as his Rat Pack. They loved that name because it effectively disparaged the stars' exclusionary closeness while also diminishing their dominance over pop culture. A quarter of a century later, another group of young and close Hollywood stars would be branded "The Brat Pack" for the same reason.
By 1960, The Summit had reached the summit of cool. While filming Ocean's 11, they managed to perform two shows at the Sands every evening. In the film's final scene, the characters they play walk past the Sands marquee listing their actual names.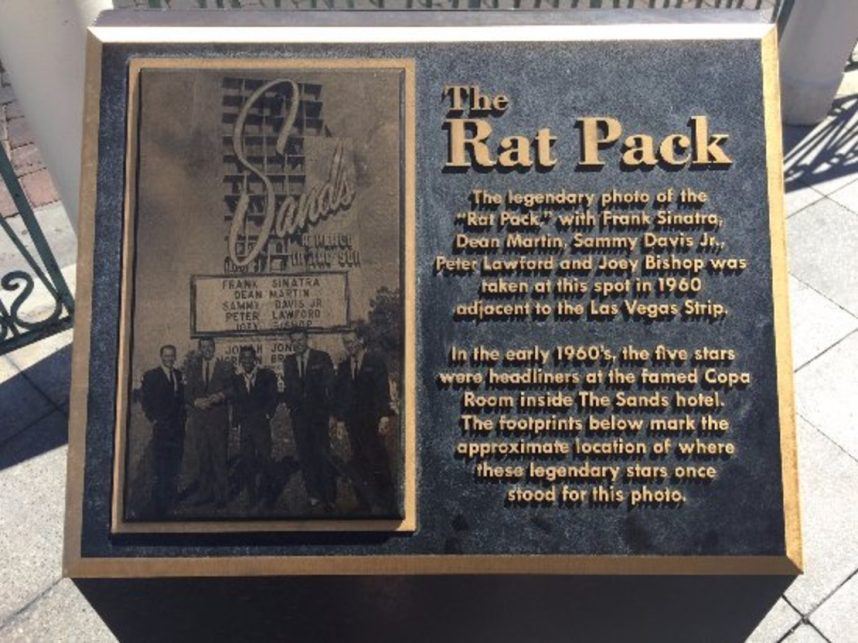 Myth Understood
The misperception that Frank and company endorsed the Rat Pack name comes from a conglomeration of factors. The most significant is the more than 60 years of entertainment headlines that screamed it from tabloid front pages.
An assist also goes to albums such as "The Rat Pack Live at the Sands," a 1963 live recording that wasn't released until 2002, long after all its members were dead and Sinatra could no longer smack the executive at Capitol Records who titled it.
Cover bands and shows, particularly the still-performing Rat Pack is Back, founded by former '70s teen icon David Cassidy in 1999, further confused the matter.
And finally, in 2015, a bronze plaque was placed at the Venetian cementing the disliked moniker for the ages. It salutes "The Rat Pack" on the spot where their famous 1960 photo was taken in front of the Sands marquee — a marquee that never once read, "The Rat Pack."
Look for "Vegas Myths Busted" every Monday on Casino.org. To read previously busted Vegas myths, visit VegasMythsBusted.com. Got a suggestion for a Vegas myth that needs busting? Email corey@casino.org.