Lucky Man Hits Virtual Horse Racing Miracle After Ungreedy Act at ATM
Posted on: December 3, 2017, 10:00h.
Last updated on: December 3, 2017, 03:19h.
It took Colin Banks no time at all to decide what to do when he saw £30 ($40.50) sticking out of an ATM. He turned it in to a store employee, of course. Whether it was instant karma or just a good promotional story for a new form of betting, less than an hour later he bet £1.50 on a virtual horse race at a local bookmaker, and walked out with a £50,000 (about $66,000).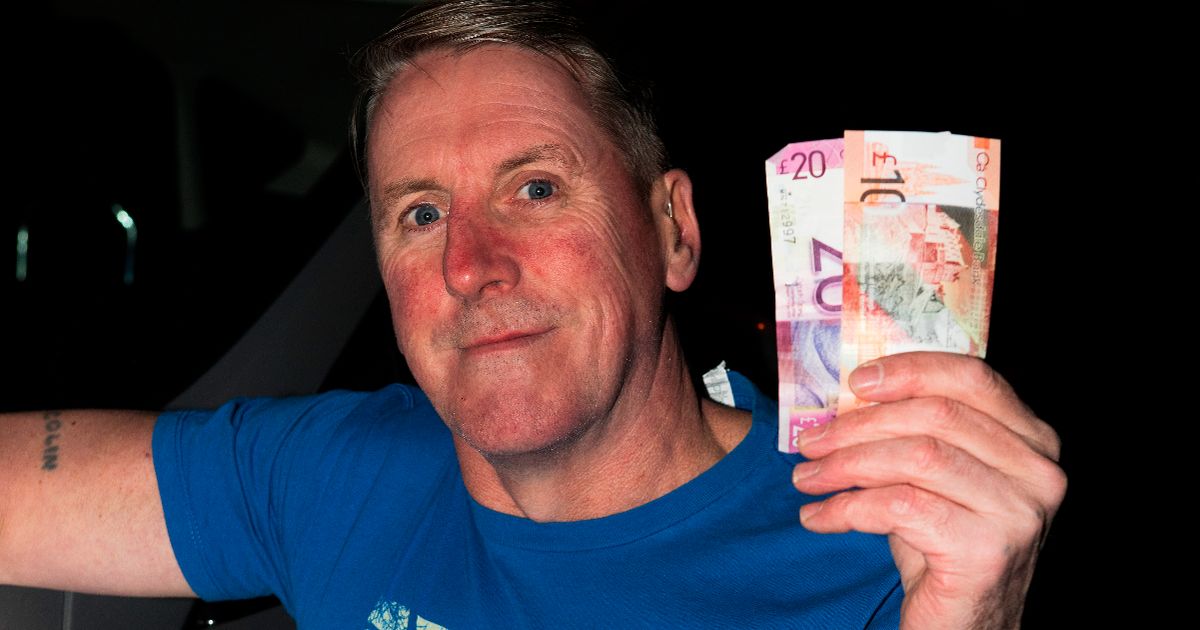 The construction worker was with his daughter at a grocery store in Motherwell, Scotland, a town about 15 miles southeast of Glasgow, when they both noticed cash left in the machine.
Instead of pocketing it as a random windfall, Banks handed it over to an employee, in case its proper owner might return. His daughter Zoe, a 25-year-old teacher, recounted the incident in the Sun, and told of two people behind them who saw what they did forecasted the future.
"They saw what was happening and actually said that good times were coming our way because we had done the right thing," Zoe Banks said.
Virtual Horse Racing
About a half an hour later, Banks was in a nearby Betfred sportsbetting shop, playing a virtual horse racing game called Lucky 15. The race looks real, but is computer-created. Players pick horses against odds, with mechanisms similar to a slot machine determining the outcomes.
Banks picked horses with odds at 28-1, 20-1, 50-1 and 11-1. The odds of all four coming in was a 372,000-1 longshot.
When they did, the 50-year-old was stunned, earning nearly $66,000.
"I have been having a go on virtual racing for six months," he said. "It is amazing really to win so much from just a £1.50 ($2) bet."
Fred Done, the manager of the BetFred outpost where he placed the wager, said it was the largest win he's ever heard of and told the Daily Record that Christmas had come early.
"Congratulations on emptying my pocket so quickly with such a tiny stake," he said. "This was one of the biggest virtual horse racing wins in our 50-year history."
Pay It Forward
Banks spent some of the money on a used car and said his family will have a great holiday season this year. He credits his good deed earlier in the day for his windfall.
 "They say honesty is the best policy, and it certainly was for me," he said. "I suppose one good turn deserves another."
While presenting a new way to win big, virtual horseracing hardly competes with slots when it comes to producing life-altering paydays on relatively tiny wagers.
In November at Seminole Hard Rock in Hollywood, Florida, a player won $2.3 million on a $3 spin of a Twin Fire Quick Hit and Hot Spot machine, for the largest slots jackpot in the state's history.
In October, a San Antonio woman won nearly $1.3 million on a $1 Wheel of Fortune machine at the Paris hotel in Las Vegas.
Similar Guides On This Topic
Latest Casino Stocks:
Retrieving stocks data...
Retrieving stocks data...
Retrieving stocks data...
Retrieving stocks data...
Retrieving stocks data...