Alvin Chau Fails to Get Reduced Prison Sentence, Must Pay Triple Damages
Posted on: October 23, 2023, 10:23h.
Last updated on: October 23, 2023, 10:08h.
Former Macau gambling kingpin Alvin Chau has seen his sentence for fraud quashed by the enclave's appeals court, the Court of Second Instance. But the ruling will come as scant consolation to the ex-Suncity boss, as the court also affirmed his 18-year sentence for illegal gambling and criminal association.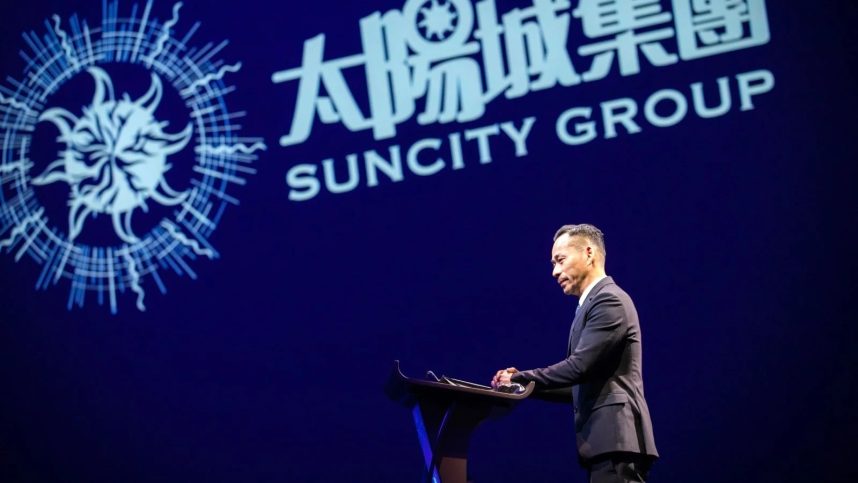 It also tripled the compensation Chau and Suncity must pay the Macau government.
Chau was one of the wealthiest and most powerful people in Macau before his arrest in late 2021. Suncity was the biggest junket operator in the market, generating an estimated 25% of VIP revenue in the world's biggest gambling hub. He was convicted in January, along with 20 other Suncity defendants, of 162 fraud charges, illegal gambling, and criminal association charges.
Many of these convictions related to Suncity offering VIP clients illicit "under-the-table" bets between 2013 and 2021. These involved multiplying stakes on official bets placed by VIP clients at Macau casinos that would be settled later, tax-free.
Fall of a Junket Magnate
Chau and Suncity swindled the Macau government out of HK$8.2 billion (US$1.1 billion) in tax revenue, according to prosecutors.
Suncity was also accused of operating online gambling platforms from the Philippines and Cambodia that illegally targeted Macau and mainland China players.
In February, lawyers for Chau appealed his sentence. At the same time, Macau's Office of the Prosecutor General petitioned the court to increase his prison term by 3.5 years for a total of 21.5 years.
Last week, the Court of Second Instance acquitted Chau and six others of fraud charges against the Macau government but still held them guilty of criminal association. Specifically, that involved the illegal exploitation of gambling in an authorized location (for under-the-table betting) and the illicit exploitation of gambling outside authorized locations (for online gambling), Macau Business reports.
'Criminal Enterprise'
The court also determined that the "criminal enterprise" (Suncity) had generated US$2.25 billion from under-the-table betting and just under US$1 billion from illegal online wagering. That means Chau and his fellow Suncity defendants must now pay US$3.2 billion to the Macau government.
While Chau failed to get a shorter prison term, four codefendants saw their sentences reduced from 15 years to 12.5. Celestino Ali, Cheong Chi Kin, Chau Chun Hee, and Philip Wong Pak Ling were those.
Chau's arrest and conviction, along with that of Tak Chun boss Levo Chan on similar charges, forced Macau to pass laws to reform and restrict the junket segment.
In June, the Macau Professional Association of Gaming Promoters said just 14 licensed junkets were operating in the gaming hub. That's compared with more than 40 during Macau's heyday in 2014.
Most Read