Alvin Chau, Fallen Suncity 'Junket King' Gets 18 Years in Prison
Posted on: January 18, 2023, 02:45h.
Last updated on: January 18, 2023, 05:08h.
Alvin Chau, once one of the most powerful men in Macau's gambling industry, was sentenced to 18 years in prison on Wednesday for 162 charges of fraud, illegal gambling, and criminal association.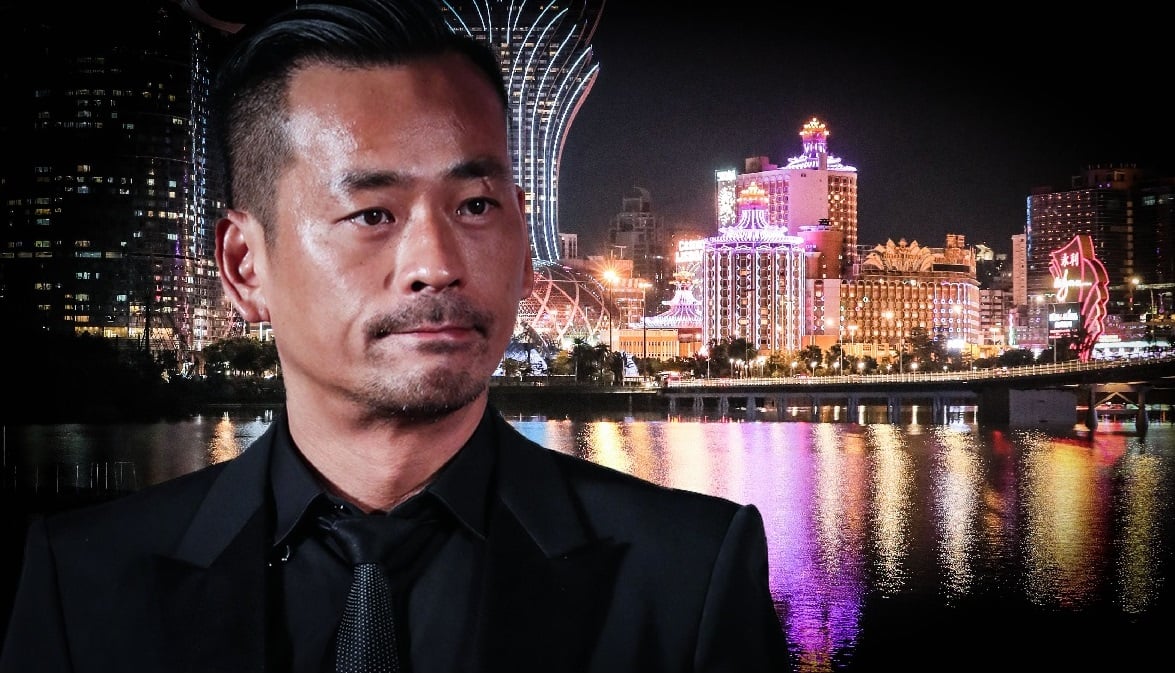 As chairman and CEO of now-defunct Macau mega-junket Suncity, the playboy businessman was once responsible for an estimated 25% of VIP market revenue in the world's biggest gambling hub. In 2014 that would have equated to US$11 billion.
For perspective, that beats the gaming revenue generated by the entire state of Nevada in the same year, including Las Vegas.
Prosecutors accused Chau, 48, of running illegal gambling operations that cost the Macau government HK$8.2 billion (US$1.1 billion) in tax revenue. Chau denied the charges.
$100B in Sketchy Bets
Twelve of Chau's 20 codefendants in the four-month trial — largely Suncity executives, partners, and managers — were also found guilty of similar charges and sentenced to between nine and 15 years in prison.
All defendants, including Chau, were acquitted of money laundering charges because of lack of evidence.
The defendants were accused of handling the equivalent of almost US$100 billion in illegal wagers from under-the-table betting between 2013 and 2021. This involved privately offering to multiply stakes on official bets placed by VIP clients at Macau casinos. The bets would be settled later, tax-free.
Suncity was also accused of operating digital gambling platforms from the Philippines and Cambodia that targeted players in Macau and mainland China, where online gambling is illegal.
Chau and six other defendants were ordered to pay HK$6.5 billion (US$830 million) to the Macau government and HK$2 billion to five of the gambling hub's six major operators. They claimed they were also cheated by the operation.
Chau was arrested in Macau in late November 2021, just days after prosecutors in the city of Wenzhou in mainland China issued a shock warrant for his arrest.
The warrant suggested the politburo in Beijing had finally run out of patience with the junket industry, which it blames for facilitating capital flight and money laundering. Nevertheless, Chau was tried in Macau, whose government and judiciary is autonomous from Beijing.
Chau resigned from Suncity days after his arrest.
Junket Death
The origins of the junket industry lay in the triad gangs that fought vicious turf wars for control of Macau's illegal gambling dens and legal casino VIP rooms in the 1990s.
Australian authorities claim that Chau, at that time, was a member of the 14K triads, led by notorious gangster "Broken Tooth" Wan Kwok Koi. Chau has always denied these allegations.
Chau's efforts to "legitimize" the junket industry were ultimately in vain. After his arrest, Suncity and many other junket operators closed their VIP rooms in the city's casinos. Suncity's junket arm, Suncity Gaming Promotion Company Ltd (SGPC), was subsequently dissolved.
Just 36 junket operators registered with Macau's gaming regulator to conduct business this year. That's down 85% compared to the sector's 2013-2014 heyday.
Most Read