Hoiana Casino Operations in Vietnam Acquired by Hong Kong's Chow Tai Fook
Posted on: July 21, 2023, 04:46h.
Last updated on: July 21, 2023, 04:52h.
The operations of the Hoiana casino have reportedly been taken over by Chow Tai Fook, one of the property's developers and owners, from a group previously run by jailed former Macau junket kingpin Alvin Chau.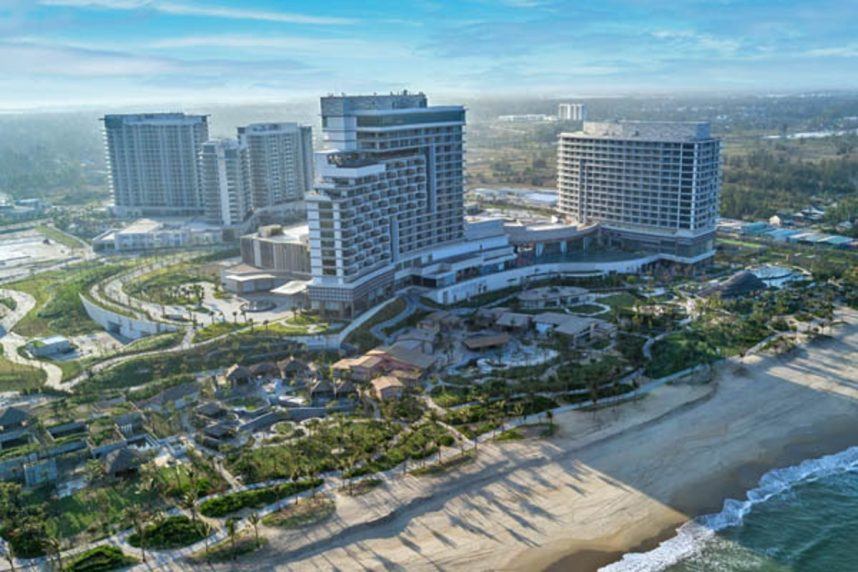 Hoiana opened in 2021. A joint venture between Chow Tai Fook, Vietnamese private equity firm VinaCapital, and Suncity Group, the multibillion-dollar complex was billed as the first integrated resort to be operated by Suncity.
Chau, the former face of the junket industry in Macau became a billionaire by catering to the richest gamblers in Asia — mainly in China — and bringing them to Macau to gamble in private high-roller rooms. Chau formed Suncity in 2007.
As China cracked down on such junket operators due to concerns they were helping the mainland's wealthiest people move their money out from the Communist Party's oversight through the tax haven of Macau, law enforcement discovered that Chau's business wasn't exactly on the up and up. Following a trial in which he was found guilty of fraud, facilitating illegal gambling, and criminal association, Chau in January was sentenced to 18 years in prison.
Casino Finds New Management
Hoiana was supposed to be Suncity and Chau's go-to destination in Vietnam to bring high rollers from across Southeast Asia to gamble. Following Chau's arrest and prosecution, the resort's ownership group sought to distance itself from the Macau gambling tycoon.
Bloomberg reported this week that Chow Tai Fook, a Chinese conglomerate with holdings in jewelry, real estate, and hospitality, recently assumed control of the casino's operations from Suncity. Andrew Lo last year acquired Suncity and renamed the organization LET Group. Neither company released a statement on the management change, and the terms of the decision were not immediately known.
Hoiana features more than 1,000 guestrooms, suites, and villas across several hotel brands, including Chow's New World and a forthcoming Rosewood hotel. Chow owns the ultra-luxury Rosewood Hotel Group. Hoiana also features 270 privately owned residences.
As for the resort's casino, the gaming floor features about 350 slot machines and more than 140 table games. Unlike in the US where slots are king, casinos in Asia are more centered around table games, specifically baccarat, the game of choice among whales.
The integrated resort additionally offers an 18-hole championship golf course designed by Robert Trent Jones Jr., luxury shopping, a health club, an infinity pool on the resort's 16th floor, and a beach. As for gastronomy, the integrated resort allows guests to dine around the world with 15 full-service restaurants and bars.
Junkets Seek Markets
With Macau's junket industry all but dead after Suncity competitors fled the Chinese enclave following Chau's 2021 arrest, VIP organizers are looking for new markets. Vietnam is considered a favorite, as the country currently has rather lax laws on junkets.
Chow Tai Fook is betting big on gaming, as the company has amassed a major stake in Star Entertainment and is helping the Australian casino operator finance its $3.6 billion casino resort project in Brisbane. Chow has also helped bankroll Star's two fines costing more than $135 million after the Queensland and New South Wales governments concluded that the casino group regularly violated gaming laws and regulations.