Alleged Illegal Poker Ring Connections Dash Marc Lasry's Embassy Hopes
Posted on: May 4, 2013, 05:39h.
Last updated on: May 4, 2013, 04:39h.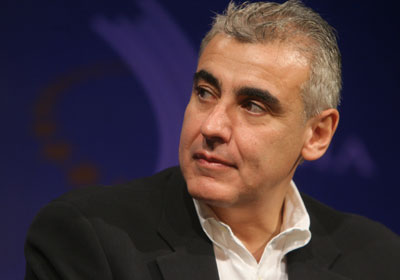 Marc Lasry, founder of the investment firm Avenue Capital, had been considered a contender to become the next U.S. ambassador to France, but has  withdrawn his name from the running after revelations of his connections to an alleged illegal poker ring run by Russian mobsters.
The New York Post reports that Lasry, a Wall Street billionaire, has connections to a number of individuals who were indicted recently by the Department of Justice during a bust on an alleged illegal credit betting business, including a close friendship with Illya Trincher, who's been accused of heading the $100 million illegal betting and money-laundering operation.
Major Indictments
Trincher was just one of 30 individuals who were indicted by the U.S. Attorney for the Southern District of New York following charges of money-laundering, running an illegal sports betting operation, racketeering and extortion, and was on the list along with well-known Russian mobster Alimzhan 'Taiwanchik' Tokhtakhounov, art dealer Hillel "Helly" Nahmad and "Poker Princess" Molly Bloom.
Lasry's firm Avenue Capital is pointing the press in a different direction, stating to The New York Post that "Marc withdrew because it was becoming difficult to receive a waiver of the 'key man' provision from Avenue Capital's investors, and he would have had to divest himself of his Avenue Capital business holdings."
"I am very grateful to have been considered, but I would like to put the speculation to rest and let you know that I will be remaining at Avenue," stated Lasry in a statement to dispel the rumors.
Suggesting that this is just an attempt to shift the reasoning from the recent revelations of his connections to the illegal gambling racket, sources also told The New York Post that he withdrew his name from the running after an FBI background check was carried that revealed his love for high-stakes poker games.
Whether true or not, bad press is never something that a high-powered billionaire businessman wants, and certainly not one who is dipping his toes into the political ocean. And as the case continues through the courts, he may further regret his involvement with some of these shady characters.