Paul Phua Sports Betting Case Releases Stunning New Information
Posted on: November 4, 2014, 12:13h.
Last updated on: November 4, 2014, 12:31h.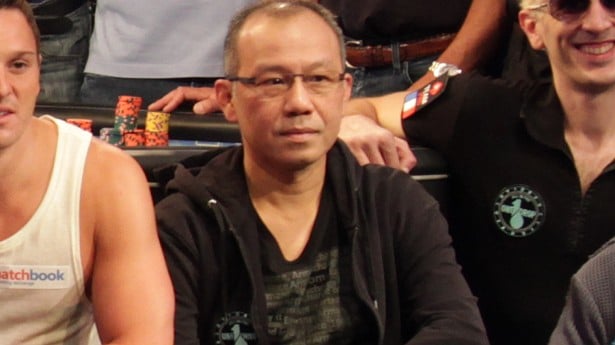 The Paul Phua sports betting case has caught the attention of those even outside the world of poker, thanks in large part to the controversial tactics used by FBI agents to gather evidence against the alleged gambling ring.
Now, details from documents submitted by the defense have brought to light many aspects of the case that were unknown to the public until now.
Much of the new information details exactly how Phua and other members of his group were using the three villas they occupied at Caesars Palace on the Las Vegas Strip. As it turns out, just one of the three suites was actually being used for the alleged operation: Villa 8888.
The other two villas, numbered 8881 and 8882, were being occupied more conventionally, and were registered to Richard Yong and Phua himself. It seems that those were used mostly for watching World Cup games during the tournament earlier this summer.
Villa 8888 Hosted Sports Betting Operation
Meanwhile, suspicions quickly grew around the activities in Villa 8888, known under the code name "Constantine." That room, which was registered to defendant Hui Tang, was host to extensive equipment, including eight DSL lines that were each connected to a unique workstation. Each station included cable television access and a VOIP (Voice-Over Internet Protocol) phone, as well as a computer with three monitors. It's easy to understand why someone might think such a setup was designed for a sports betting operation, especially considering reports that there were complaints over the fact that some stations were lagging behind others.
The villas also saw a lot of foot traffic, revealing that there were far more people involved in the activities there than just the eight defendants who were eventually arrested. According to Caesars' records, at least 19 keys were issued for Villa 8888. In fact, the casino wasn't even sure exactly who had all of these keys, as many of them were requested by representatives of the people who were actually using them.
One Drop Buy-ins Paid For by Yong
For most poker players, getting such service from a casino is unthinkable. But it's important to remember that this group wasn't made up of your average $1/$2 no-limit players visiting Las Vegas for the weekend.
Both Yong and Phua had previously played in the $1 million buy-in Big One for One Drop, and while they didn't participate this time around, Yong certainly had a lot of money tied up in this year's event. Yong provided buy-ins for both Phillip Gruissem and Igor Kurganov, while another player (businessman Stanley Choi) had his buy-in covered by Yung Kueng Fan, another defendant in the case.
But those payments were only the tip of the iceberg when it came to the outlay of money from the group. Yong himself put up nearly $9 million in cash between money wired to Caesars and certified checks. He then took out another $30 million in credit issued by the casino. Caesars was nearly as generous with Phua, giving him $16 million in credit. In total, 27 people associated with the betting ring were issued a staggering $93 million+ in credit by the casino.
The new documentation also outlines the suspicions that officials had about the organized criminal connections of some of the more prominent members in the group. It has been widely publicized that law enforcement believes that Phua is a member of the 14K Triad, a major Asian organized crime group that has a heavy presence in the sports betting world. However, it is now also clear that they believe Richard Yong is a member of the organization as well. Similar allegations have not been made against other defendants as of yet.