Scottish Soccer Player Ian Black Accused of Betting Against Own Team
Posted on: August 22, 2013, 05:30h.
Last updated on: October 26, 2021, 05:26h.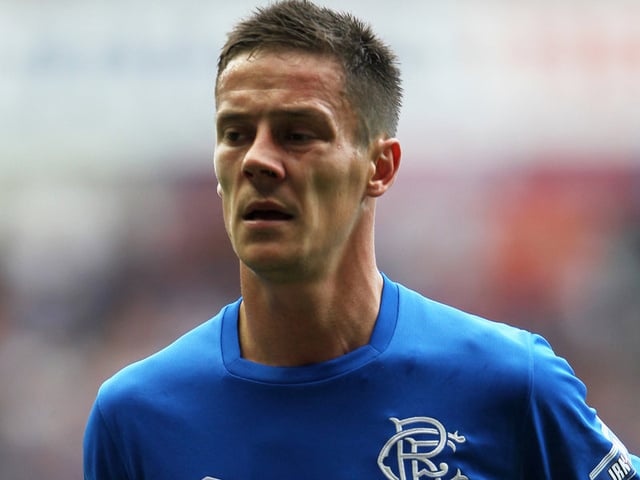 When it comes to the rules of conduct for players and coaches in sports, there is nothing taken more seriously than gambling. It's easy to understand why: while other hot issues in sports – such as performance enhancing drugs – may give some players an unfair advantage, they don't change the fundamental competition taking place on the field. When players and coaches gamble on the games, on the other hand, the legitimacy of the competition itself is thrown into question.
Made Bets His Team Would Lose
That's why allegations coming out of Scotland this week are being taken so seriously. The Scottish Football Association – the governing body for soccer in that nation – is accusing player Ian Black of wagering on matches on his own team on many occasions over the past seven years. Worse still, in at least three of those instances, he is accused of betting that his own team would lose.
To be clear, Black is not being accused of trying to fix the games he played in. Even in the games in which he bet against his own team, the SFA doesn't believe he tried to benefit by playing badly or otherwise increasing the chance of his team losing.
But that doesn't mean that the 28-year-old midfielder, who currently plays for the Glasgow Rangers, wouldn't face serious punishments for his betting habits. Because of the 13 times he bet on or against his own team, along with 147 other bets he made on matches he didn't take part in, Black could face a fine of up to $1.3 million.
Violated Anti-Gambling Rules
In making these bets, Black violated an anti-gambling rule – disciplinary rule 22 – that has been on the books throughout his career, which spanned his time at Hearts, Inverness, and now with the Rangers. The rule states that "no club, official, team official or other member of team staff, player, match official or other person under the jurisdiction of the Scottish FA shall bet in any way on a football match." While there are exceptions for certain authorized "football pools," the ban extends to all football matches anywhere in the world – meaning that Black would be facing punishment even if he hadn't bet on his own team.
However, the bets on his own team do make the possibility of even harsher punishments for Black. According to the SFA, Black could face a suspension in addition to his fine, and he could potentially even receive a lifetime ban from playing soccer.
Black has already had a long career for clubs in Scotland, beginning with a 132-game stint at Inverness from 2004 to 2009. He then moved to the favorite club of his childhood, Hearts, for three years before joining Rangers last year. Black has also played one game for Scotland's national team, coming in as a substitute in a friendly against Australia. Black's family has a long history of playing soccer, as his father was a professional player as well, playing for both Hearts and Hibernian.
This isn't the first time that Black has made headlines for off-the-field activities. In 2011, he and a teammate were arrested and charged with drug possession at an Edinburgh night club, though the case as since been dismissed. Later that year, when Hearts was struggling to pay player salaries for a short time, he was said to have taken up a part-time job as a painter and decorator to pay his bills.