Top Ten Gambling Arrests Of All Time
Gambling and scandal seem to go hand-in-hand like an aging rock star and a 20-year-old model. And trying to zero in on the Top Ten Most Scandalous Gambling Arrests of All Time is somewhat akin to picking the biggest boobs on an Internet porn star: where do you even begin your search?
Tasked with this difficult selection process, we decided to weigh newsworthiness, factor in its bizarre ratio, and then sprinkle in a little "what the heck were they thinking" seasoning to boot. With all these complex criteria in mind, we present our very own list of the world's biggest gambling criminals in recent memory.
#10 AUSTRALIAN KINDERGARTEN PRESIDENT STEALS FROM KIDDIE FUNDS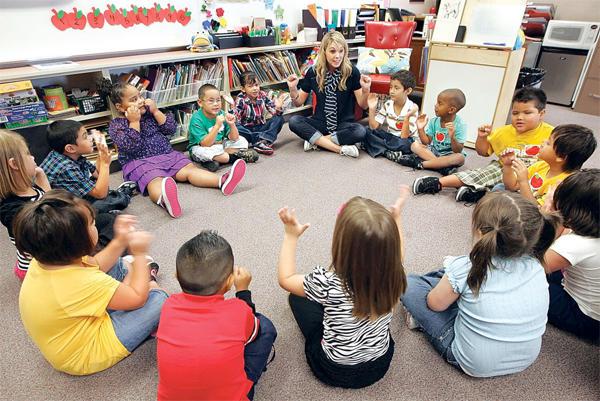 Periclis Telios probably isn't going to get Father of the Year after embezzling more than $200,000 from his own five-year-old daughter's kindergarten fund.  This Australian compulsive gambler got himself elected to President of the fund, and then proceeded to steal $207K from it over about an eight-month period in 2012.
It didn't take long for other committee members to realize that funds were missing and point a finger at Telios. Admitting he'd had a 25-year gambling addiction, the 41-year-old father of two was sentenced to four years in prison starting this summer, which includes a two-year "no parole" period, because this great dad had previous convictions for bad behavior already on his rap sheet.
We imagine he's rereading "How Not to Get Caught with Dick and Jane" as he whiles away the next few years in the pokey.
#9 GAMBLING BUDDHIST MONKS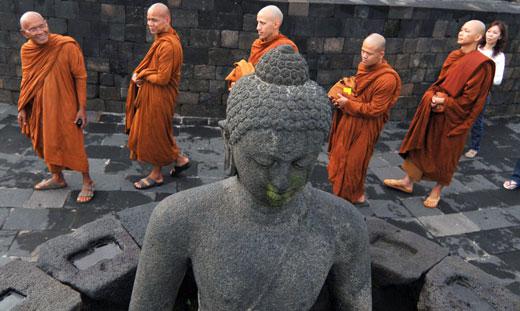 We always thought Buddhist monks wore those toga thingees as a way to eschew the worldliness of modern fashion, but it turns out they're just a great place to hide poker chips and cigarettes.
When secret footage taken of leaders of the Korean Jogye Order of Buddhist monks gambling more than one billion Korean won surfaced last year, it caused quite a stir down at the monastery, particularly as the gambling party took place in a hotel right after a memorial service for a senior monk had taken place.
Who knew, but it turns out that compulsive gambling is quite a problem among these little orange-robed fellas.  And not only do they love poker, but apparently they've been known to imbibe and smoke things that are not entirely holy water or peace pipes.
Ven Jangiu, former head of Oeo Temple in Pohang, noted that some ten leading monks had gone abroad in the past few years specifically to gamble for high stakes. Six leaders of the order were ultimately forced to resign, and are in negotiations to become online poker pros for a soon-to-be-released Internet gambling site called "Play, Pray and Pay."
#8 SOUTHERN DOG FIGHTING RING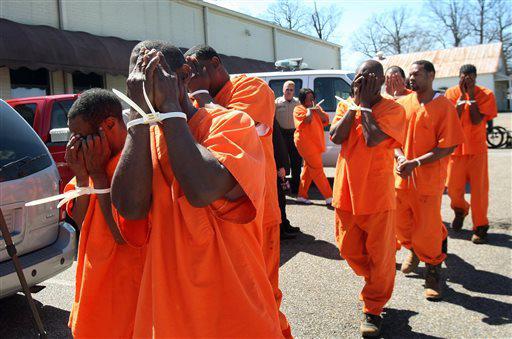 The second-largest bust ever of an American dog-fighting ring earlier this summer led to the arrest of 12 suspects, and probably saved the lives of most of the 367 starved, flea-ridden and severely dehydrated dogs who were being kept chained outdoors in encampments in Alabama and Georgia, among other Southern states.
The dogs are now safe and under the care and rehabilitation skills of the ASPCA, and along with the canine cache, federal authorities seized weapons, drugs and nearly half a million bucks.
Those indicted can now await trial in prison, and learn for themselves what "doggie-style" is all about.
#7 FEDERAL THEFT TRIAL FOR INDIAN CHIEF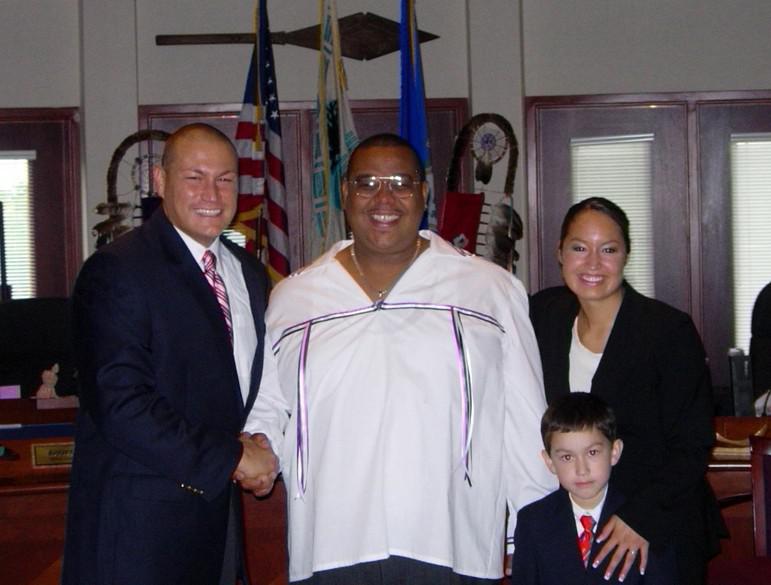 You'd think the Native American contingent would be happily counting their wampum as they enjoy money for nothing rolling in month after month just for being 1/18th (name your tribe).  But that wasn't enough for Michael Thomas, a former Mashantucket Pequot Tribal Chairman, who now faces federal theft charges involving inappropriate use of a tribe-issued credit card during his tenure as chairman from 2003 to 2009.
Thomas headed up the tribe that owns the Foxwoods Casino in Connecticut, and is charged with using his business credit card to rack up some $80,000 for limo rides for his mom, purportedly to get her to and from medical appointments. We estimate that comes out to about 200 round trips, so either Mom was having an affair with the doctor, or Thomas was with the nurse.
Seems misusing public funds runs in the family: Steven Thomas – Michael's brother – is being tried separately for the alleged theft of more than $700,000 between 2005 and 2008, when he was acting tribal treasurer.
While these two Indian Chiefs await sentencing, they can relearn basket-weaving and scalping to prepare themselves for their sentences in federal prison.
#6 ARGENTINIAN "ZOMBIE" SUPERHACKER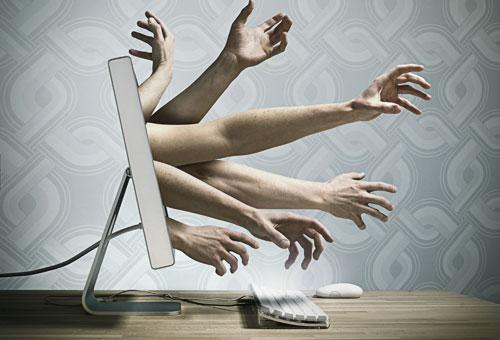 An unnamed 19-year-old Argentinian "superhacker" – so named because he took computer hacking to a whole new level – was making close to $50,000 a month by hacking into international money transfer and online casino sites, all from his Buenos Aires bedroom.
Caught in a federal sting called "Operation Zombie" – based on the thousands of "zombie" computers used to carry out the thievery by creating a "denial of service" for the actual site holders – this young'un could now be looking at ten years behind bars if convicted of all charges.
We hear this dude's dad is an IT tech, so we imagine pop is very proud of his son for carrying on the family business so successfully.
#5 DAN TAN, INTERNATIONAL MATCH-FIXING KINGPIN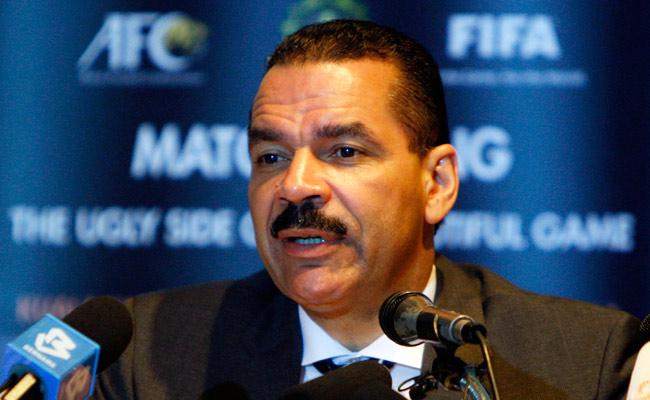 Hot off the press is the arrest just recently of 14 members of a major international match-fixing ring, including the ring's leader, Dan Tan, in Singapore. The allegations are that the match-fixing occurred over 680 matches from 2008 to 2011, and primarily involved soccer, which is called ""football" in Europe and outside of the U.S., and even involved some World Cup matches.
Now awaiting trial, it seems that Dan Tan's arrest is not going to put an end to match-fixing, the same way that giving away cell phones and food stamps to poor people isn't going to make them ever bother getting a job.
#4 NORTH TEXAS SPORTS BETTING BUST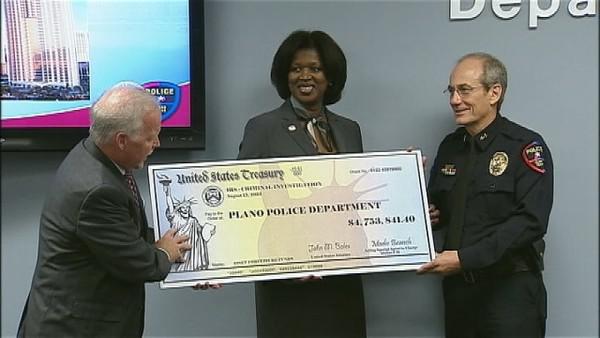 A twelve-year investigation by the Plano, Texas police department finally wrapped up earlier this year with a bust that is one of the largest in U.S. bookmaking history. More than 18 arrests were made in the North Texas bookmaking sting, and an operation that allegedly took in some $5 billion in wagers over the course of four years was finally shut down.
Sentencing was done Department of Justice-style: Only one man, Albert S. Reed, Jr., was sentenced to actual prison time, and that was only a 366-day term.  The others involved all got nothing more than home detention, or are still awaiting what will likely be little to no hoosegow time.
Instead, the perps turned over more than $4 million to the authorities, along with $6 million in luxury condos, signed memorabilia from famous athletes (presumably not O.J.'s), and good old-fashioned gold bullion.  It's estimated that the Plano police department should net about $4.8 million after they auction off all these goodies, and that can be used by the department for new equipment and facilities.
And probably a really, really, really nice Christmas party.
#3 GERMAN BANKER ACCUSED OF STEALING MILLIONS FROM CUSTOMERS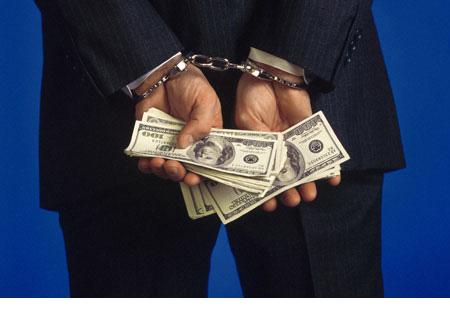 There are embezzlers – and then there's EMBEZZLERS – and an unnamed German banker falls into the latter category. The 39-year-old was arrested and charged with the theft of over €8.4 million ($11.1 million) from customers between 2007 and 2010, money which he then frittered away in casinos throughout Europe over the years.
This handy dude apparently dipped into various customer accounts no fewer than 156 times, as well as enjoying investment funds that he was supposed to be adding to bank clients' portfolios. He even forged signatures to gain access to more money, and managed to pay back €4.5 million ($6 million), but the rest of the cash is gone with the wind.
It appears that "Friedrich's" lawyers are going to use the ol' "gambling addict" defense in an effort to reduce his sentence from 1 million years down to just 100,000 years.
#2 SHOWTIME PRODUCER BRYAN ZURIFF GOES OFF-SCRIPT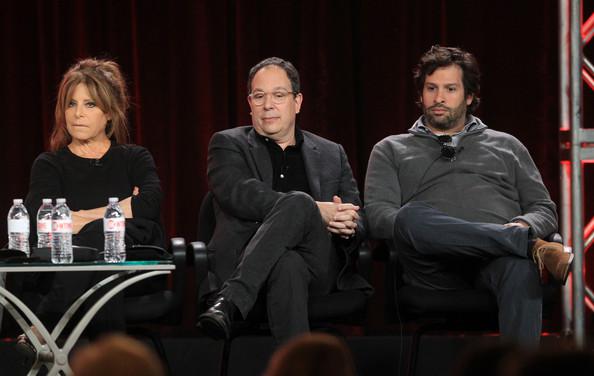 You'd think reaching the pinnacle of success in Hollywood as the producer of a successful Showtime series would require some brains, but Bryan Zuriff defies that probability. The 44-year-old Ray Donovan producer was indicted by the U.S. Department of Justice a few months back on felony gambling charges, and he pled guilty in the Southern District Court of New York, so either he can no longer afford a decent attorney or he was caught red-handed.
Zuriff could get up to five years in the joint for his role in this international illegal sports betting drama, and will also have to pony up a cool half million to the feds as part of his plea deal. Sentencing won't take place until three days before Thanksgiving this year, so it should be a super holiday season for our boy Bryan.
How a producer got caught up with a high-profile Russian mobster, a very successful New York City art dealer, and a Hollywood madam are the stuff that scripts are made of, and Zuriff should have plenty of time for character development once he starts serving his time. Just hard to write on those scraps of bootleg toilet paper, but oh well.
#1 BLACK FRIDAY FULL TILT AND POKERSTARS INDICTMENTS

When it comes to gambling scandals and arrests, you could say Black Friday – April 15, 2011 – was the Superbowl of takedowns.  In a few fell swoops, the DoJ arrested and charged the major illegal poker site kingpins, and then went on to negotiate financial settlements with some of them that will probably keep the FBI in MacCallan's 30 agent flasks for years to come.
Because there were so many pieces-parts to this sting, let's do a Cliff's Notes recap of the major players who got caught and who got penalized below. Note that there were more arrests than in a geriatric cardiac ward, so we can't list them all.
Chad Elie, Payment Processor, Full Tilt Poker and PokerStars: After pleading guilty in 2012 to bank fraud and illegal gambling operations, Elie did five months in a California prison. He is now suing his attorney for malpractice, claiming said attorney misled him about the legalities of processing poker payments. Sounds like he's been reading the best-selling "How to Keep Yourself in the News When You Should Just Shut Up Already," by O.J. Simpson, with a forward by George Zimmerman.
Mark Scheinberg, CEO, PokerStars: One of the lessons we have learned of late watching the DoJ at work is that, when it comes to sentencing, money talks and nobody else walks. Such was the case when Mark Scheinberg finally came to a settlement not long ago with the feds to forfeit a cool $50 million, in exchange for which he not only got no time, but even weaseled out of having to plead guilty to any charges whatsoever.
Apparently, Scheinberg could afford a somewhat more hooked-up attorney than our poor whipping boy Elie.
Ray Bitar, CEO, Full Tilt Poker: We could end this Dickensian rundown on no more inglorious note than Ray Bitar, whose sentencing came replete with a kind of built-in morality tale of what happens when you fly too close to the sun, or just become a totally greedy bastard.
After pleading guilty this past spring to the indictments filed against him two years on Black Friday by the feds, Bitar will get no further jail time than previously served, due to a dire heart condition that leaves him with only a 50% chance of even making it into 2014, unless he gets a heart transplant. Charged with wire fraud and violating the Unlawful Internet Gambling Enforcement Act (UIGEA), Bitar also had to fork over $40 million in cash to the feds, which will probably make buying a heart from a Chinese death row prisoner a little bit harder.