Interview: Vegas' Queen of Comps Shares Her Tips for Casino Freebies
Jean Scott is widely regarded as the first lady of comps in Las Vegas. For those who don't know, comps are the freebies casinos reward players with.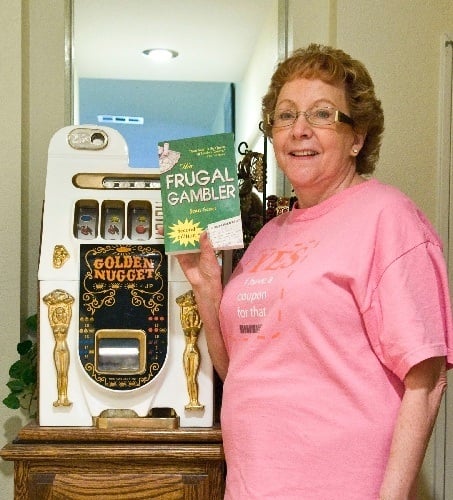 Scott received global acclaim for her 1998 book The Frugal Gambler and has gone on to carve out a well-respected career teaching others how to best manage a gambling bankroll and how to make the most of casino comps and discounts.
Scott happily shared her top tips when we were lucky enough to sit down with her. Read on for all the info you need to save money in Vegas using the fantastic freebie hunter and gambling enthusiasts, little known techniques.
The Best Comp Ever
Scott has been on the casino scene for over three decades and during that time she has enjoyed and endured her fair share of varied experiences. One particular comp sticks out in her mind as the best:
"After 33 years of using the casino comp system, there have been many high points – long casino visits with luxury hotel suites, over-the-top gourmet meals, and top entertainment parties and shows, free cruises and flights to exotic lands, invitations for big-reward tournaments," said Scott.
"But the one comp that was probably the most impressive, although it wasn't the most expensive one, was a stay in the Caesars Palace "Rain Man Suite" that a host arranged when my teenage grandchildren were visiting. They ran up and down the stairs of this 2-story suite like they were stars just like in the movie."
Changing Perspectives
Scott's career choice is one that kids in school are not exactly told to pursue. Many people have questions about what is involved in the work she does. A popular opinion amongst those outside of the gambling sector is that comps and offers are reserved for the big spenders and those celebrating a memorable occasion. Scott reveals it isn't always like that.
Scott is keen to alter the preconceptions people might have about casino comps. Her experiences have shown that even those on a tight budget can benefit from comps in Vegas. Provided you adopt the right approach that is. Nowadays, comp cards are seen as a method of creating brand loyalty, so they're more common than ever.
She says, "For years I have emphasized that even low rollers can score freebies if they learn how the comp system works.  First and foremost, a casino must know you are spending money in their property.  And the main way they find this out is by your using a player club card that tracks this while you are playing slot machines or gambling at their tables."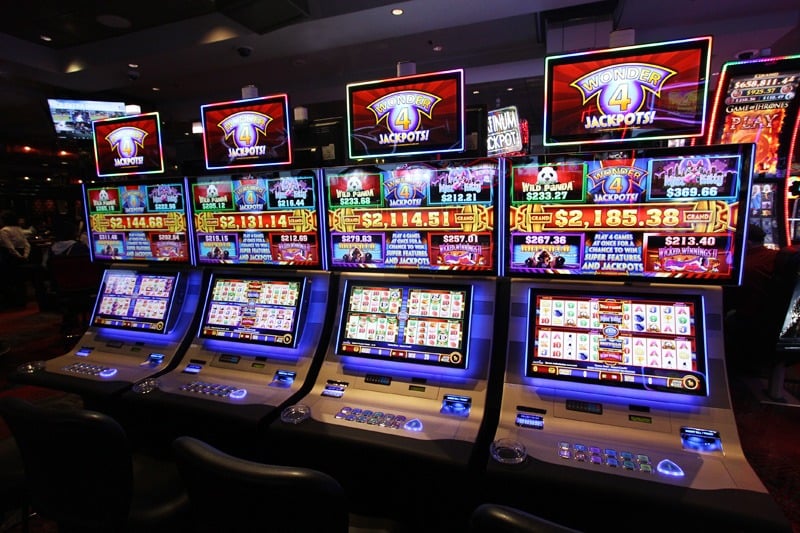 "And these days in many casinos, you can earn points on your card when you spend money in their restaurants and other venues. Of course, the system is set up so that the more money you gamble and/or spend, the bigger and more comps you earn, but even low rollers can usually earn some food comps and perhaps discounted room rates."
Scott also says visiting some lower key casinos could be worth it, "A second frugal hint that many use is to skip the biggest and fanciest casino resorts, finding that there are many other casinos where low rollers are treated like VIPs."
Us vs Them?
There can frequently be a feeling that casinos will only offer comps and discounts if they know they are getting something back. The minute they suss that their business can no longer benefit from the comps being offered, then they will stop the offers.
The classic saying of 'the house always wins' has led to a sense of paranoia amongst some gamblers. The manner in which casino owners have been portrayed in Hollywood has no doubt contributed to this assumption. The casino can sometimes be treated as the bad man that will look to win by whatever means possible. That includes screwing over their customers. Luckily, Scott has never seen this as a problem, although she does take actions to reduce the risk of errors occurring.
A level of self-responsibility is essential if you are to play the comps system.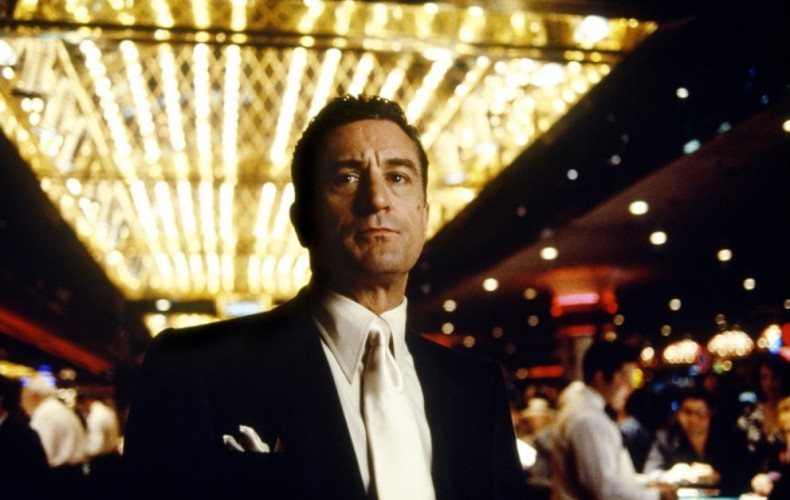 Scott says, "[Being promised comps and then having them withdrawn by the casino] has never been a problem for me personally.  I guard against this by checking with a host for details. If he/she says, 'I will take care of this,' I will ask for specifics about just what expenses will be covered."
She continues, "Other players I have heard about who had this problem – it often is a case of them not playing up to the required level for those comps. I am always careful not to abuse the system so I will continue to be welcomed and rewarded in that casino."
The Altered Landscape of Las Vegas
Las Vegas has changed a lot since Scott started gambling back in the 1980s. The shows, food, and drink scene has evolved to become almost as vital to the economic stability of the city as the gambling. This has led to a change in business strategy by a number of casinos.
Non-gaming revenue across Las Vegas hit record levels in 2017. Acts such as Cirque du Soleil, Carrot Top, and Elton John are now just as synonymous with Vegas as the slots.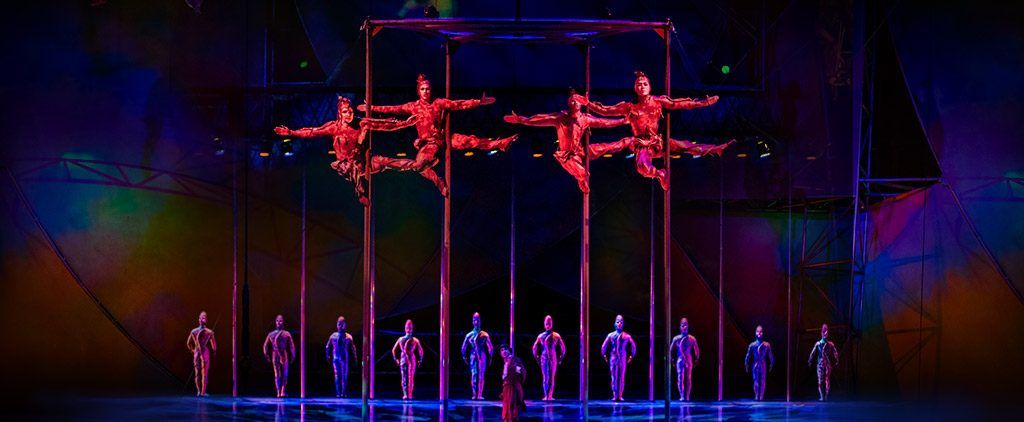 It has also made it tougher on those like Scott who are looking to fully reap the rewards of the comps system. There is still plenty to do for free in Vegas but a lot of it now requires tourists to part with some of their cash in order to fully benefit from the comps.
Taking a trip to Vegas and not spending a single dollar might have been possible when entertainment was far more centralized three decades ago but sadly, Vegas has diversified and that has made it a lot trickier for tourists to explore the city without parting with their money.
Scott says, "Back many years ago this might have been easy, but not in today's Vegas. Most freebies come as a result of risking your money. Of course, if you just want to sightsee, there are still many free attractions – just Google for a long list of possibilities – and you might run across a free lounge show that doesn't require a drink order."
Survive or Die
Just like any seasoned veteran in any profession, Scott has learned to adapt in order to survive. Saving a lot of money by signing up to comps across the city can still be done provided you're happy to put in the leg work and visit a lot of different venues in a short space of time.
"I do have one technique for a new Vegas visitor that might score some small freebies. Most casinos have a sign-up bonus when you join their players club.  These vary greatly from property to property and often change even at the same one.  But if you are highly motivated – and have a lot of energy – you could go from one casino to another all day long and see what you could score by joining each club."
Scott continued, "Doing this on the Strip or in outlying locals casinos would be very time-consuming.  However, your best bet would be to go downtown where you could hit a number of casinos on a very doable walk-around. You might find some that give a coupon book that could feature a little souvenir, and if you are lucky, maybe a free drink or a snack like an ice-cream cone."
Scott says you might even be rewarded with extra money to bet with, "Some casinos even offer a small gambling bonus when you join the club, perhaps $5 or $10 'free play' that you will need to play off, meaning you must put that amount through the machine once before you can cash it out.  Slow play that and hopefully a cocktail waitress will come by and you can order a free drink – although it is customary to give a small tip."
Another top piece of Vegas advice from Scott is, "You could look for casinos that run free daily tournaments for card holders – a chance to "win" without risking any of your own money."
Free or Almost Free? That Is the Question!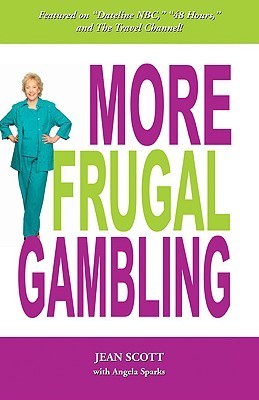 To summarize, a tourist day out in Sin City can still be done for almost nothing. It is a lot harder to pull off these days though.
The gambling industry is in a constant state of flux and land-based casinos pick up quickly on where they are losing money. Comps are no exception – if tourists are getting more out of the comps than the casino, the casino will be swift to take action.
This is one factor that results in comps not being beneficial for very long. Scott remembers when casinos in Vegas would determine comps and offers based on how much money players were winning or losing. It makes business sense to encourage the losing players to stay and play and to discourage the winning players to stick around and win more. She says, "That used to be the case, but nowadays at many casinos your benefits will drop precipitously, even if you are even short-term small winners.  One big jackpot can cut you off completely."
Still Teaching
Scott's debut book release in 1998 was so popular that it spawned a sequel in the form of More Frugal Gambling in 2003. Both books contain loads of useful information for readers to take and use to fully profit from the Vegas comps system. One tip stands out for Scott, as she's been using it herself for years, "Although this won't work for all casinos, at some, especially on the Strip, playing big on one day, rather than smaller amounts over several days, will get you better comp offers, at least temporarily. To continue to get those offers will require high-level play."
There is no denying that Vegas has changed a lot since Scott's early playing days and that the comps scene has undergone a revolution of its own. Casinos have had to navigate through periods of financial uncertainty resulting in a massive change to the way they treat customers.
The introduction of the M-Life Rewards scheme highlights the change that has occurred in Vegas. Partners of the M-Life Reward scheme include Bellagio, Excalibur, Luxor, Mandalay Bay, The Mirage, and MGM Grand. It is very much less giving customers something for free to lure them in and more reward them after they have spent their money.
Learning From Each Other
Scott admits that Vegas is not necessarily the gambling paradise it once was. Gross gaming revenue in Macau hit $33 billion in 2017 compared to $7 billion in Las Vegas.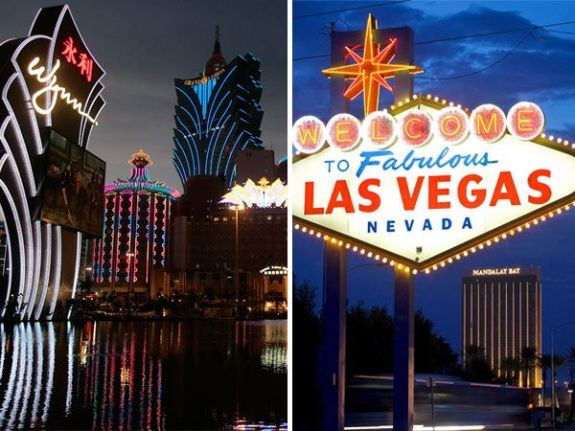 Even though the gambling scene from years past does hold a romantic place in the hearts of the older generation, Scott doesn't feel the comps system has become redundant for tourists in Vegas. She says that the young and the old are still capable of learning a lot from each other, "For someone who has been living in Vegas or visiting here for many years, the downgrade does seem pretty awful and discouraging. However, all of us old-timers and new visitors alike can learn to adjust and adapt to this new casino world.  And that is why I am still writing 'frugal books'."
She continues, "In my most recent book, The Frugal Gambler Casino Guide, my main purpose is to show how you can still visit a casino and stretch your gambling bankroll so you can extend your entertainment fun. I list techniques you can use on any casino game to lose less money.  I explain how you can earn more benefits by understanding the players club and comp systems and learning about tournaments and drawings."
"It is still true, as I autograph every book:  The more you study, the luckier you will be!" Scott concluded.