Top US Online Craps Casinos 2022
Play Craps for Real Money
---
You can start playing real money craps games at the best US casinos online in minutes. Our shortlist of top online casinos for craps games showcases those sites offering the most valuable casino bonuses for players, alongside a good range of tables to join online. Get a walkthrough of how to play the game here with tips on how to improve your play. To get started now, select one of the casinos below for a top game.
Our Top Recommended Craps Casinos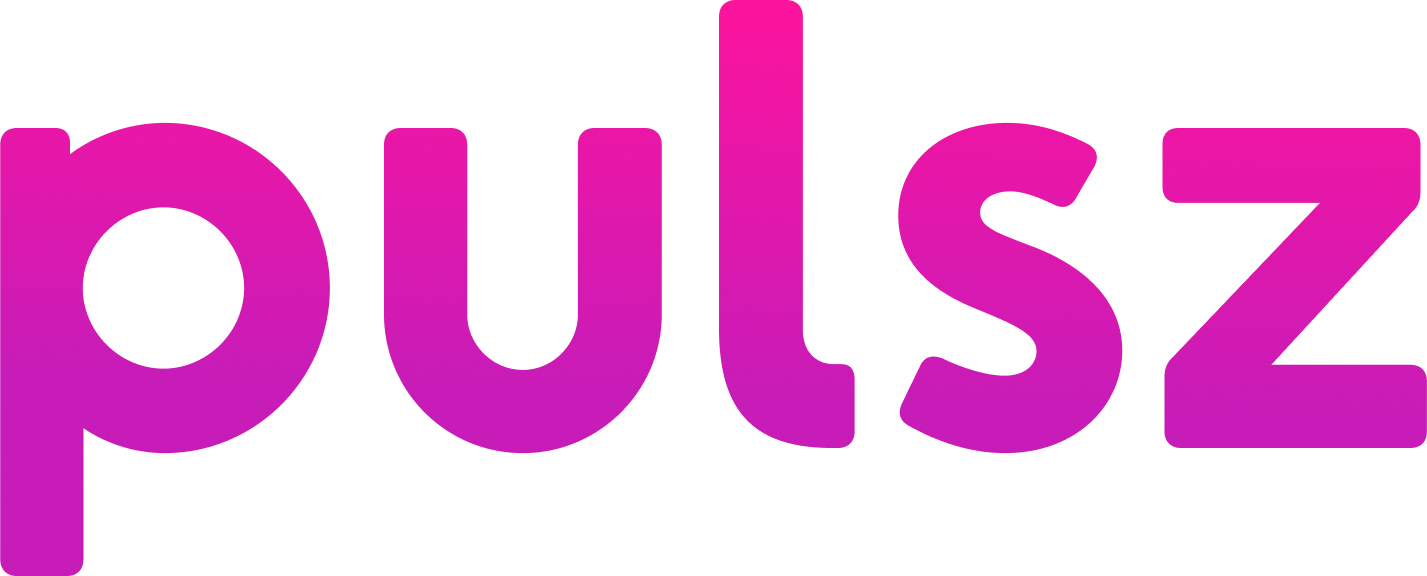 Offers a range of sweeps games

Great variety of slots from Pragmatic Play, Evoplay, and more

Daily bonuses, rewards, and promos for coins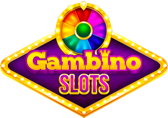 Play over 90 free casino slots

VIP club, contest and challenges
How to Play Craps like a Pro
---
You love Craps. So do we. About the only thing we don't love about it are the crowds. Sure, we love winning among friends and people we don't know, but we hate missing a hot streak because of a table that's just too crowded. And we hate having to wait for an open spot.
If you're like us, you'll love playing online Craps for real money. It offers all the excitement of the live version, with the exception of the crowds. And if you're new to Craps and you've been avoiding the tables, you're going to love online Craps. Keep reading to find out:
How you can play Craps knowing just one bet—everything else on the table doesn't matter

Which sites let you play free Craps online—it's a great way to hone your strategy and figure out how it all works

Smart strategies for winning more often, plus tips on which bets to avoid
Intrigued? There's even more to get excited about. Keep reading for the inside scoop on how to get the most out of your next real money online Craps experience - even if you're new to the game and still learning the ropes.
---
Getting to know Craps
The first thing you need to know about real money Craps is that it's way less confusing than it looks. Craps is a fairly basic casino game, but before we get into how it all works, we should tell you that the Craps table isn't half as complex as it looks. When you look at a Craps table, you're seeing double. The table is designed so people at both ends can play at the same time. Imagine a roulette table with a duplication of everything. It's already crowded, but doubling it would make it overwhelming.
How to Play Craps Online in 10 Seconds
Learn the layout of the table and the craps lingo

Place a wager just before the come out roll

Decide where to put your chips on the table

Winning bets and ties will be paid; don't forget to know the odds
Now that things feel a little less overwhelming, let us break down the game for you. There are two phases to an Internet Craps game - the Come Out Roll phase and the Point phase.
The Come Out Roll phase is the very first part of a real cash Craps game. Your job is to place a bet on the Craps table - either Pass or Don't Pass. Each Craps game has a shooter, and in this phase the shooter is aiming to roll either a 7 or 11. If those numbers are rolled, bets on the Pass Line win. But if a 2, 3, or 12 drops, the game is over and a new shooter takes over. If, however, any other number hits, that number becomes the point for the game.
In the Point phase, the shooter needs to roll that number before they roll a 7 for Pass Line bets to win. If they hit a 7, bets on the Pass Line lose. Conversely, bets on the Don't Pass Line win.
Believe it or not, these are essentially the only rules you need to know to play Craps for real money. If you're a beginner, you're not forced to bet on anything else. Ever. As long as you understand this basic principle, you're good to go.
Of course, as you can tell just by looking at the online Craps table, there are loads of different things to bet on. See our Rules section for more info.
The Rules Breakdown
---
Playing Craps is easy, but looking at the table layout with all the foreign words can make life seem a little confusing. So we've laid it all out on the table for you. Once you know what it all means, it's easy to follow the Craps rules and win big.
Craps: This is the name of the game, and it also happens to be the name of the numbers 2, 3, and 12. Remember, if any of those numbers are rolled during the Come Out Roll, it's game over.
Pass Line: This is a bet that the dice will win, and that means the shooter will roll a 7 or 11 on the Come Out roll or roll their point before rolling an 11 during the Point phase.
Don't Pass Line: This one is the opposite of the Pass Line bet. So if you throw your money here, you're betting that the 7 will be rolled before the point.
Come: You'll be able to place bets here after the Come Out roll, and you're essentially betting that the dice will pass.
Don't Come: This is just like the Come bet, except it's the opposite. Very simple.
Field: Field bets let you bet on which number you think will be rolled. You can bet on 2, 3, 4, 9, 10, 11, or 12.
Place Bets: Look for the numbers 4, 5, 6, 8, 9, and 10. Go ahead and place your bet on these numbers. You'll land a payday if your number is rolled before a 7.
6:8: This is very similar to a field bet of 6 or 8, with the exception that you're betting on a giant 6 or a giant 8. This is actually a sucker's bet, but we'll have more on that in our strategy section.
Hardways: Place one of these bets and you're predicting that the shooter will toss a 4, 6, 8, or 10 as a pair before that number comes up as a non-par. For example, if you bet on a hard 5, you're betting that pair of fives will hit before a 6 and 4. Of course, if a 7 drops, you're done.
Any Seven: Think the next roll will be a 7? Drop your chips on Any Seven.
Any Craps: If you believe a 2, 3, or 12 will drop next, bet on Any Craps.
How to Choose a Craps Casino
Seasoned gamblers can improve their chances of winning at craps by choosing online casinos via a strict criteria. Here's how:
Look for the Highest Payout Percentage
This represents the percentage of your wager that a casino will pay out in winnings. So a game with a 98% percentage will pay out $98 if you wager $100. The casino will take the $2 as profit
That's not to say that you will receive 98% on your own wager. The payout percentage is worked out over a longer period of time and bigger number of players. The simplest thing to remember is to look out for a casino with a high payout percentage. This can typically be found within the header or on the About page. Our recommended craps casinos offer some of the highest percentages in the industry.
Look for Clearly Defined Betting Information
Craps looks complicated on the surface, but it's not. However, because Craps has two phases, some bets are only permitted during one phase of the game and not the other. That's why it's important to find a real cash Craps site that clearly highlights which bets are allowed and which bets aren't before you play.
While it seems like most sites would, that isn't the case. Some online Craps sites for real money do a horrible job of letting the player know where they can and cannot bet. Other sites expect you to know the name of the type of bet you're placing. The really great sites highlight which bets are allowed and tell you in clear text exactly what type of bet you're about to place.
Additional Features to Watch For
The things that make a casino great go far beyond the design. If you want to play at the best craps site you should look for:
SSL Certification and encryption security measures

Verifiable licensing and regulation information

eCOGRA seal of approval

Trusted player reviews on gambling review sites like Casino.org

Fast withdrawals and easy payment options

Multiple language options

Speedy, friendly customer support
Why Trust Us?
Our list of the best Craps online sites features only online casinos that believe in clarity. And that's just the start of what a site needs to be to make our list.
We've rated online casinos for their software, game selection, betting limits, customer service, deposit options, withdrawal times, and security. If a site failed to score high in any one category—even if it scored a perfect 10 in all the others—we nixed it from our list. We know how important it is for Internet Craps players to enjoy an authentic, safe, and secure experience, and our rating system helps guarantee that.
How to Win at Craps
---
Winning is going to be your number one goal, and lucky for you craps is a game you most certainly can win on. Before you roll the dice, there are different moves you can make, or avoid, to increase your chances of winning at craps.
Top Strategies to Know About
Stay away from Big 6 or 8
Have you seen Big 6 or 8 on the Craps table? It's a big scam. Stay away. Sure, you might be inclined to drop your money on that corner of the felt, especially since the word "big" conjures up illusions of massive payouts.
But the opposite is true. Big 6 or 8 pays out even money if a 6 or 8 is rolled. That means if you bet $5, you'll win $5. But here's the deal. It needs to be rolled before a 7 on the Come Out roll or you lose.
If you were to make a Place bet on 6 or 8, you'd actually get paid out 7:6, which works out to be more than even money. And, here's the best part, if a 7 is rolled on the Come Out roll it doesn't matter. You don't lose. That difference gives to house a 9% edge on Big 6 or 8 and just a 1.5% on a Place bet.
The 3 Point Molly
If your goal in real money Craps is to make solid gains, try the 3 Point Molly system. It gives you three numbers in your corner, working for you on every bet.
First, make your Pass Line bet. Then, make a Come Line bet. Make sure you back up every single Come bet with either single or double odds. Don't make more than two Come bets. When one of your Come bets pulls through with a win, drop another Come bet. You'll continue playing this way until the shooter tosses their point or drops a 7.
The whole bases of the 3 Point Molly is that you are guarding your Pass Line bet extra carefully with a Come bet.
Quick Craps Strategy Tips
---
Stick with pass line bets if you're new to craps
They are the most common type of bet, and it's good to learn them fast. You also get a very decent house edge.
Try a smart betting system like the 3 Point Molly
Protect your pass line bets and have three numbers working for you, balancing the money you bet with a better chance of a hit.
Steer clear of proposition bets
Dealers may often try to tempt you with these, but the high house edge gives you very slim chance of winning.
Stay away from Big 6 or 8
Don't give the casino a 9% house advantage! Place the 6 or 8 instead with a much healthier 1.5% advantage for the casino.
How to Make the Most of Craps
---
Craps is one of the most interactive tables in a casino. Offline and online variations will bring your hours of entertainment, and if you are lucky, money.
Play Your Way
People turn to craps online because your get to play your way. You control the game, the bets, and wagers. Its an unpredictable game that never ceases to impress even the savviest, most experienced players. Thanks to digital technology you can also play on your favorite device with your favorite music jamming in the background. What more could you want? Did we mention we can tell you where to find the best craps casinos online?
Etiquette Guide
Craps is a social game and does have some basic rules of etiquette. These are especially prominent in land based casinos, but might also apply to online live dealer craps games.
Toss, don't throw the dice

Toss the dice down the center of the table

Handle the dice with one hand

Don't take too long to place your bets

Pay attention to what is going on

Be curtious to the players and dealers

Don't root against the shooter; this is very bad etiquette

Avoid using the word 'seven', this is bad luck. You can use 'big red' instead
Online vs. Offline
The most notable difference between online and offline craps is the social interaction and real sounds of shouts, screams, and 'oh my's'. But for some players, this is the exact thing they want to avoid.
Faster Playing - Online craps has an entirely different element to playing. It is faster than live games and will give you more control of little things like re betting, animations, and sounds. If you relish speed you can turn on the turbo option which skips the visualization of the dice roll and gets immediately into the revelation of the results.
Lower Bets - By playing online craps, you can make smaller bets often starting out a $1; whereas land based casinos generally have a $5-$10 minimum. The software keeps meticulous track of every bet which means you don't have to keep count of exact units or worry about getting cheated by rounding on bets.
Relaxing Atmosphere - If the offline craps table, and environment that comes along with it, seems intimidating, online craps might be perfect. You can sit back, relax, look up bets on the fly, and never have to worry about the perfect craps performance.
No Waiting -Offline craps tables generally have a lengthy wait time for wannabe players. The best casinos online feature a number of craps tables that will gladly welcome you at any time of the day.
Odds of Winning
Below you will find a table of the most popular craps bets and their respective odds. These might vary from casino to casino so you should always check with their own odds and payout tables.
Craps Bet
Odds Paid
House Edge

2:1 on 4,10;
3:2 on 5,9;
6:5 on 6,8

Don't Pass Odds / Don't Come Odds

1:2 against 4,10;
2:3 against 5,9;
5:6 against 6,8

1:1 on 3,4,9,10,11;
2:1 on 2,12

5.56% (2.78% if 12 pays 3:1)
The odds above will help you to get started with real money craps. If you are serious about the game, take a moment to learn about the other craps betting options and their own odds.
A Quick History of Craps
---
From the early days in the 1700s when it was known as 'Hazard' and played by European aristocrats to the high tech online casino gaming of today, we take you through the colorful history of craps.
The Crusades

It is said that the Romans taught English Noble, Sir William of Tyre, a craps-like game called Hazard by the Romans during the 12th centuries Third Crusade. Hazard is an Arabic word which literally translates into 'dice'. This suggests the Romans might have adapted it from the Greeks who adapted it from the Eastern Orient, but this is mere speculation.

The Middle Ages

Having been mentioned in popular literature including Geoffrey Chaucer's "Canterbury Tales", Hazard began to flourish throughout Europe eventually making its way into the houses of royalty and noblemen. In the 1700s French colonists brought the game to Acadia, a French colony in Canada.

18th and 19th Centuries

After being forced out the of the colony, the French landed in Louisiana and introduced what they called "crebs". American English led to the prevailing of the name craps to overtake crebs, but the basic rules remained the same. Over the 19th century, craps spread like a wildfire throughout the US with several variations appearing.

20th and 21st Centuries

By now craps was a favorite game for gamblers and embedded its roots into American culture. In 1907 John H. Winn, aka Father of Modern Day Craps, revolutionized the game. He brought about various changes in the layout of the table, introduced the Don't Pass bets area, and the ability for players to bet right or wrong. These changes are still used and what make up modern day craps. Now the game is found in every major casino on land and online. Craps is not slowing down and continues to attract gamblers of all ages and from every location.
Common Craps Questions
---
How do you bet in online craps games?
To place your bet in craps game all you will you need to do is review the betting options and select one that suits your preferences. Place at least the minimum wager, usually $1 online, and roll the dice. The first two betting options you will have as the shooter will be the pass line and don't pass line bet. These must be placed before the come out roll and pay even money when won.
What is the Come bet?
A come bet is similar to the pass line bet and has some of the best odds. The difference between the two is that the come bet can only be made after a point has been established. This happens when the shooter rolls a 4-6, or 8-10. You place your come bet and the shooter continues to roll. You will lose the bet if a 2, 3, or 12 is rolled and win if a 7 or 11 is rolled. If the shooter rolls the point number, the round ends, but your come bet will still remain. This bet pays 1:1 and has a house edge of 1.41%.
What are the payouts like in craps?
Payouts will depend on the casino you are playing at and the bets you are making. In general the best craps payouts will come from bets that are easy to win such as the pass line and come bet and don't pass line and don't come bet. Although the payouts are 1:1, they are practical to win. Bets with higher payouts include place bets, hardways, and one roll bets. Keep in mind that although the payout is enticingly high on these bets, they are more difficult to win.
Can I play craps without being the one to throw?
In off-line craps: yes. In online craps: no. In online craps the player is always the shooter. That is very advantageous in that shooting the dice is part of the fun of craps. Plus, in the online game you won't have to worry about nerves, and shooting dice in front of a bunch of strangers who have bets placed on your throw. In a live casino, you never actually have to be the shooter, but really, the better question is why you wouldn't want to roll the dice!
What are the best bets to place in online craps?
The best bets to make in craps are the pass line, don't pass bar, and place 6 and place 8 bets. The latter two offer inner table action and only requires to shooter to roll a 6 or 8 before a 7. The payout is 7:6. Be sure not to mistake the place 6 or 8 bet with the big 6 and big 8 bet; these are different and have a 1:1 payout.
What are the odds of winning?
In general, online or off, the odds at a craps table are about 0.67% in favor of the house. That has nothing to do with influence or rigging, but rather reflects the general laws of averages and statistics. This is just how the casino makes money and, compared to other games, a conservative craps player faces some pretty generous odds.
Are online craps games rigged?
The simple fact is that craps is a game of pure chance. There's little you can do to affect the outcome of a roll, and just like in real life, online craps casinos do not have any influence over the dice either. To be sure you have a fair game, make sure you always play at a reputable online craps casino like the ones we list here for you. These selected casinos implement state of the art software with random number generators in addition to being certified and audited by the most respected organizations.
How do I maximize my chances at an online craps table?
The best way to win is to play smart. Make good betting decisions and make sure you know the rules of the specific craps casino you are playing at so you don't make mistakes that will cost you your bet or potential winnings. As a general rule of thumb, ironically, the craps bets with the biggest payouts usually put you at the largest disadvantage.
While it sounds like a no-brainer, avoiding bad bets is the best way to ensure you will stay even or better over a longer period of time. The worst bets that can be made odds-wise are the "big 6," "big 8," "hard 4" and "hard 10."
Can I play craps for free?
Many online casinos offer free versions of their craps games so that you can learn the ropes and become comfortable with their software before actually playing the games for money. This is probably a great way to get your feet wet, especially if you don't have much experience playing craps online. However, in order to actually win real money, you have to play the real-money craps games.
Where can I find a craps casino online?
The first place you should look is on our craps casino page. We have played at all of the major online casinos, and tested them against our very strict criterion that considers security, best craps game play, graphics, and payouts. We also judge craps casinos based on the best bonuses so that you can play longer, and have more chance to win with any given amount of money that you deposit.
Craps Glossary
---
---
Wager that the very next craps roll will result in a seven. This is one of the sucker bets that you should probably just avoid.
---
---
A slang term for the Don't Pass Line.
---
---
The cash or chips that a craps player has available for playing craps. You'll see this term used in all casino games.
---
---
Betting on the Pass or Come craps wagers. This basically means that you aren't betting against all of the other players at the table.
---
---
Betting on the Don't Pass or Don't Come wagers. This may be considered unlucky or inconsiderate by other craps players. It's also ever so slightly better (statistically) - make up your own mind.
---
---
A slang term for the craps dice.
---
---
A craps table where the players who are betting right are losing frequently. This is due to either rolling craps or sevening out after the come out roll. Of course, the wrong bettors are cleaning up!
---
---
Similar to a Pass Line bet, but made after the come out roll. The roll that immediately follows this bet is the one that determines the "point" for this specific wager.
---
---
The craps roll that begins the round. This is the only time a point can be established for the line bettors. It is also the only opportunity to roll craps or a natural.
---
---
A slang term for the Pass Line.
---
---
A table where the players that are betting right are winning frequently. This means that the shooters are either rolling lots of naturals or hitting the point frequently without sevening out. May actually be bad thing if you are "betting wrong".
---
---
A statistical representation of the casino's statistical advantage for any given wager. A 5% house edge, for example, means that the long term expectation for a given type of bet is that the casino will keep $0.05 of every $1.00 that is wagered. The lower the house edge, the better your chances. Craps bets run the gamut, so make sure you do your research before you start putting your money at risk!
---
---
This is a bet that a seven will be rolled before the point. It offers true odds (a 0% house edge) but you must pay a five percent commission for the privilege of making this bet.
---
---
Occurs when the result of the come out roll is either a seven or an eleven. A natural results in a win for Pass Line wagers and a loss for Don't Pass Line bets.
---
---
Bets made on the result of the very next roll. These are the craps bets that offer the highest pay outs but they should be avoided due to the particularly high statistical advantage held by the house. If you're looking for an exciting, high-payout, there may be better options in the casino.
---
---
A bet that wins when a specific number is rolled before the round ends. If the shooter hits the point or sevens out before hitting the place number, then the bet is lost.
---
---
The number that is set on the come out roll. Can be any number other than a natural (7 or 11) or craps (2, 3, or 12). If a point is set (which is not guaranteed), then that number is used as the point for the duration of the ensuing craps round.
---
---
To roll a 2, 3, or 12 on the come out roll. Results in a loss for Pass Line bettors and a win for Don't Pass Line Bettors.
---
---
When the shooter rolls a seven before the point. Results in a loss for the Pass Line bets and a win for the Don't Pass Line bets.
---
---
The player that is responsible for rolling the dice. You do not have to act as the shooter, unless you are playing online, in which case you don't have to worry about messing up.
---