How to Leave a Casino A Winner: A Player's Guide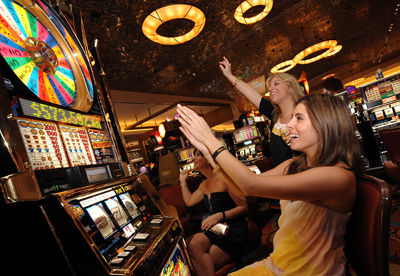 Casinos, as the old saying goes, are not built on winners; and yet, there are people who leave them with cash in their hands, and you could be one of them. While we certainly can't guarantee you a winning session, we can provide you with some tips to turn the tides of good fortune in your favor. It's a recipe that includes awareness, experimentation, and, yes, a little bit of discipline.  And while it might take some practice to master our methods, we can guarantee it's a heck of a lot more fun to finish a gaming session, whether online or land-based, in the black, than it is to walk out wondering how you're going to tip the valet or buy groceries when you go bust.
With that in mind, we offer a few simple but practical tips to put the odds in your favor.
Find the Games You Win At
This isn't a super scientific theory, but empirical evidence seems to demonstrate that some people just tend to win more playing certain games than others. If you enjoy slots, try several varieties before you label yourself a loser; you may discover you simply hit more often in one game than another. While this may be illogical, if it ends up bringing you home more bacon, who cares whether it makes sense or not? Remember that even within a game genre, such as poker, roulette, slots, blackjack, etc, there are many sub-genres, and you may do better at some than others.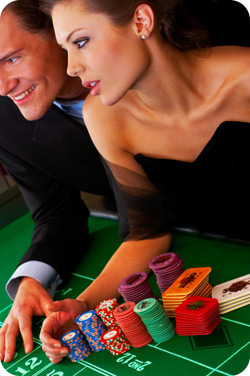 Pay Attention to the Tides of Luck
Very few people never ever win anything at any time in their casino ventures. The secret is recognizing a win and leaving with it.  How do you do that, you ask? Again, this is an imperfect science, and one with which you may have to do some trial and error.  One thing's for sure though: leaving a gaming session even $10 up is a whole lot better than leaving it $100 (or hundreds or thousands of dollars, euros or pounds) down. Which brings us to our next point.
Don't Get Greedy
Greed is undoubtedly the #1 reason most people leave casinos not only not a winner, but most often, an actual down-and-out loser,muttering to themselves.  They win a little, but they decide it's not enough.  Sometimes they even win more than that, but it's still not enough.  At some point, you need to decide to be content with your win, or we promise you, you won't have one anymore.
Understand the Lures
Casinos don't make money when you go home a winner. They'd rather spend a little bit to keep you there so they can recoup some of your good luck, so be aware of all the many ways they have to do it.  We're not saying there's anything nefarious about offering meal or room comps, or player rebuy bonuses online; just suggesting you be aware of why it's being done.  Casinos, whether brick-and-mortar or on the net, know that sooner or later, your winning streak will end, and they want to keep you there until it does.
Weigh Small Wins Versus Big Losses
Not taking a small win when you get one isn't just a matter of missing out on $20 or $50 or $100 in free money; it often means, when your luck turns, that you do what is known as "chasing" in gambling jargon: you continue to freefall gamble until you not only have lost your small win and original buy in, but much, much more. So it's wise to consider that a small win may actually be bigger than you think, if you weigh it against the potential for losing a whole lot more than you meant to when you started your gambling session.
Keep these tips in mind the next time you gamble online or visit a casino. Because, yes, it's entertainment, but it's more entertaining to win than to lose.