Maddox, Wynn Execs, Board Members Forego Salaries, Bet on Company Stock
Posted on: March 24, 2020, 02:20h.
Last updated on: March 24, 2020, 02:54h.
Wynn Resorts (NASDAQ:WYNN) board members and high-ranking executives, including CEO Matt Maddox, are betting on themselves and a rebound in the broader gaming industry, agreeing to forego some or all of their cash salaries for the remainder of this year in exchange for equity-based compensation.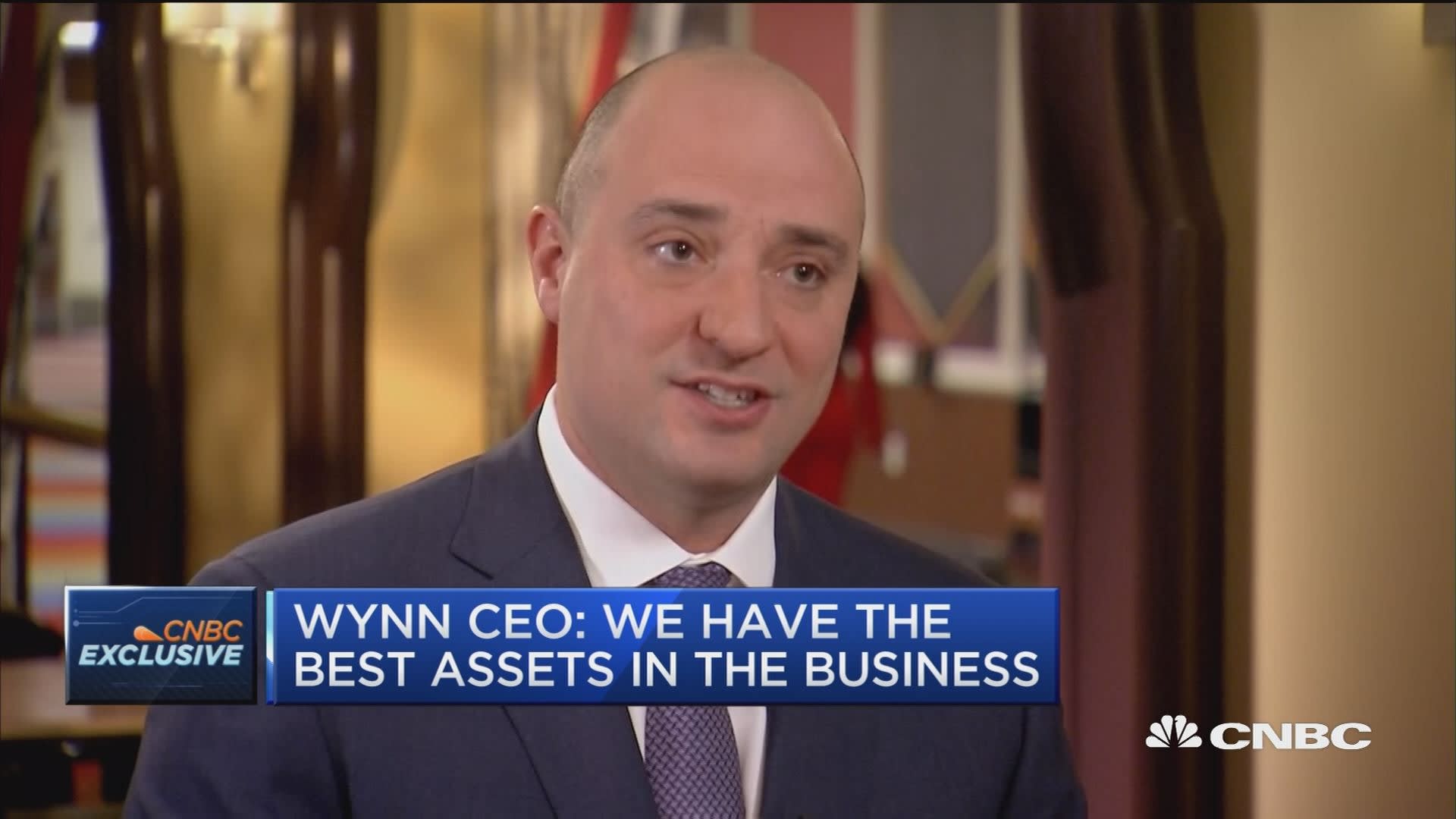 In the case of Maddox, the chief executive is eschewing his salary for the rest of 2020 and going to a 100 percent stock compensation plan.
The Company's CEO, Matt Maddox, agreed to forego 100% of his salary in exchange for shares for the remainder of the year," according to a statement issued by Wynn. "The cash savings arising from the executive salary reductions will be used to offset ongoing employee payroll and other expenses."
Last December, Wynn extended Maddox's contract through the end of 2022, an agreement that was originally set to expire in February 2021. In 2018, he made $17.12 million, comprised of $1.90 million in cash and $12 million worth of company equity.
Others Joining In
The Wynn press release indicates some high-level executives and members of the board are foregoing between 33 percent and 100 percent of their cash salaries for the rest of this year in exchange for stock. The Las Vegas-based operator did not identify which directors and executives are altering specific percentages of their payment agreements.
Under terms of Maddox's newest employment contract, he would be awarded 100,000 restricted shares of Wynn stock if certain performance benchmarks are reached over a three-year period. However, the COVID-19 pandemic is likely hindering Maddox's efforts to hit those milestones this year, as Wynn stock is lower by 55 percent this month and 58.54 percent year-to-date.
Like other gaming companies, the operator of the Wynn and Encore is dealing with the coronavirus on multiple fronts. First, it was a forced 15-day February closure of all gaming properties in Macau – a market that accounts for roughly 80 percent of Wynn's revenue in any given quarter.
After Wynn Macau and Wynn Palace reopened late last month, it was just a couple of weeks before the company decided to temporarily close its two Las Vegas Strip properties and Encore Boston Harbor to prevent spreading of the coronavirus.
Earlier this month, Wynn Macau, the holding company for the two integrated resorts there, said it can't yet forecast the impact the COVID-19 outbreak will have on 2020 financial results.
Doing The Right Thing
Wynn is among the operators that will pay employees over the course of a governor-mandated 30-day closure of Nevada casinos. Staff at Encore Boston Harbor are also being paid while that venue is shuttered.
The company didn't specify how much it would save under the new compensation scheme. In 2018, Wynn's top four executives, including Maddox, received over $31 million in combined compensation, about $7.4 million of which was cash.
Including Maddox, there are nine Wynn board members. The CEO is required to attain ownership of the company's stock equaling six times his annual salary, while that requirement is three times for other executives and three times the annual cash retainer for non-employee board members.