US Sports Betting Market Could Become World's Richest Surpassing China and UK
Posted on: June 27, 2018, 02:00h.
Last updated on: June 27, 2018, 12:24h.
The expanding sports betting market in the United States could one day soon become the world's largest. That's according to a new report from Gambling Compliance, which predicts that casino sportsbooks in the US will generate higher gross gaming revenues than those in the United Kingdom and potentially China in the coming years.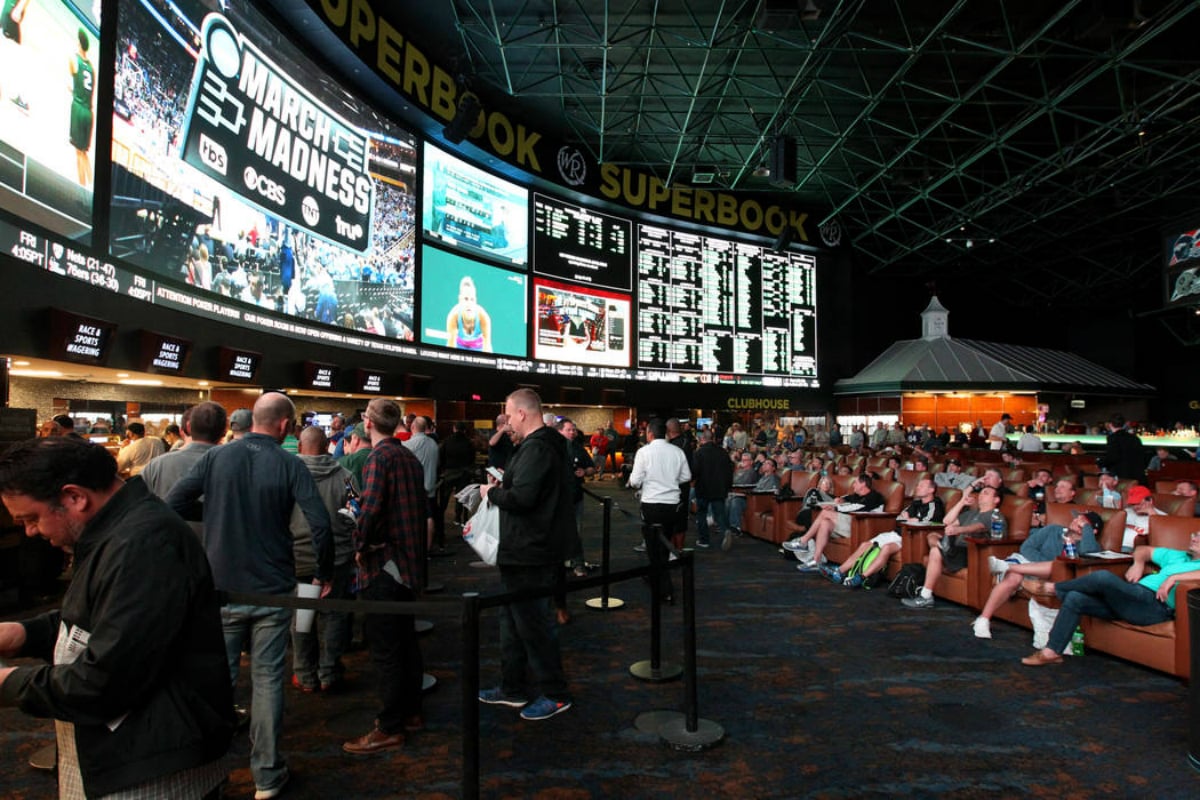 The global gaming research and analysis firm opines that within five years, US sports betting handle might surpass the UK and China, the latter estimated to be currently home to the world's largest sports gaming market.
Gambling Compliance expects 25 to 37 states to legalize the recently liberalized gambling activity within five years. Should that happen, gross gaming revenue (GGR) could be upwards of $3 billion by 2023, with a "bull case" projection at $5.2 billion.
UK sportsbooks reported GGR of $3 billion last year. China bans nearly all forms of gambling, but federally operates a sports lottery. The People's Republic doesn't release financials on the ticket sales, but Gambling Compliance estimates it's a $3.9 billion market.
Move Over Nevada
The Supreme Court of the United States' (SCOTUS) 6-3 repeal of the Professional and Amateur Sports Protection Act last month removed a ban on states dictating their own laws regarding the gambling activity.
Delaware and New Jersey have already joined Nevada, which was provided an exemption from the federal prohibition, in offering full-fledged sports betting. Pennsylvania, West Virginia, and Mississippi have additionally passed sports gaming laws, but operations in those three states are not underway.
New York is one of 15 other states that have sports betting legislation on the table. Though the state legislature adjourned for the year without pushing a bill to the governor's desk, the NY Gaming Commission is expected to authorize sports betting at four upstate casinos in the coming months using a 2013 state law.
When the New York State Legislature reconvenes in January 2019, it's expected to reignite its sports betting discussion. Gambling Compliance believes sports betting will come to all of New York next year.
At full maturation (2023), New York sports betting would generate over $700 million in annual GGR, GC predicts. If that number comes to fruition, it would easily become the largest sports gambling market in the US.
Nevada's 189 sportsbooks won $248.7 million in 2017, an all-time best.
New Jersey and Pennsylvania are additionally projected to overtake Nevada in sports betting revenue, with both states forecasted to eclipse $300 million annually by 2023.
Little Concern
The impact of SCOTUS ending Nevada's sports betting monopoly was brushed off by MGM Resorts CEO Jim Murren.
The chief executive said sports betting expanding across the US is no different than commercial casinos spreading over the last decade to new states.
"That has actually benefited MGM in Las Vegas because people want to go to the market leader," Murren opined. "Las Vegas is the undisputed leader. I think the same will happen with sports betting."
Nevada Gaming Control Board Senior Research Analyst Michael Lawton added, "I don't think the ruing will be negative to Nevada's gaming industry."