Sphere Las Vegas Agrees to Allow Workers to Mull Union Membership
Posted on: July 25, 2023, 05:39h.
Last updated on: July 26, 2023, 09:44h.
The Sphere in Las Vegas will allow its employees to consider organizing and joining the leading casino workers' union in Nevada once the immersive entertainment venue opens this fall.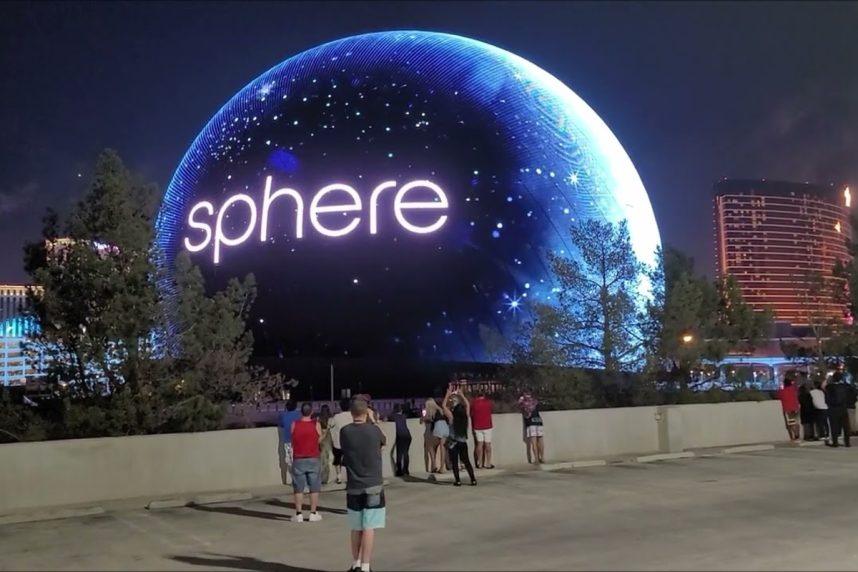 Located just off the Strip at The Venetian Resort, The Sphere is a $2.3 billion eye-popping spectacle that turned on its exterior lights during the July 4th holiday. The venue was built and coowned by Sphere Entertainment Co., a publicly traded subsidiary controlled by New York billionaire James Dolan's Madison Square Garden conglomerate. The Sphere is billed as a "next-generation entertainment medium" featuring "cutting-edge technologies that ignite the senses and transport audiences to places both real and imagined."
The 17,500-seat Sphere is scheduled to open in late September with a residency show from U2 titled, "U2:UV Achtung Baby Live at Sphere." Sphere Entertainment remains on a hiring spree to fill 3,000 jobs.
Sphere Entertainment confirmed this week an agreement with the Culinary Workers Union Local 226 chapter and Bartenders Union Local 165 — both affiliates of the national Unite Here trade group — to allow the entertainment venue's forthcoming staff to consider unionizing.
Culinary represents a variety of casino resort workers, including housekeepers, restaurant waitstaff, kitchen employees, bartenders, porters, bellmen, and laundry employees. The Local 226 chapter collectively represents about 60,000 workers in Las Vegas and Reno. The union does not represent gaming frontline workers like table game dealers and slot machine mechanics.
Card Checks Permitted
Culinary officials told Casino.org on Monday that an agreement is in place that grants Sphere employees with the right to decide whether to unionize. The Sphere and union signed off on a card check neutrality agreement, which is common for hospitality workers in Nevada and elsewhere across the U.S., that ensures workers can decide if organizing is in their best interests.
This agreement will allow the workers at The Sphere the opportunity to choose to be a part of the Culinary Union, which has set the standard in Las Vegas for hospitality jobs for over 88 years of fighting and winning for working families in Nevada," said Culinary Union Secretary-Treasurer Ted Pappageorge.
The Sphere card check news comes less than a month after Culinary reached a similar agreement with The Venetian Resort, which includes The Venetian and The Palazzo casino hotels. Property operator Apollo Global Management is allowing the Venetian Resort workforce numbering roughly 8,000 employees to consider organizing.
The Venetian and Palazzo have been non-union properties since they were built and opened by the late Sheldon Adelson and his Las Vegas Sands empire. Adelson, a Republican megadonor who died in 2021 at the age of 87, opposed unions throughout his career.
Sands sold the two Strip casino resorts less than two months after Adelson's death for $6.25 billion. Vici Properties, a real estate investment trust controlled by Caesars Entertainment, purchased the physical assets of The Venetian Resort for $4 billion. Apollo acquired the resorts' operating rights for $2.25 billion.
Card Check Process
A card check is part of a voluntary recognition process where an employer agrees to recognize a labor organization such as the Culinary Union as the exclusive representative of their employees. The identified union is for the purposes of collective bargaining if a majority of employees indicate that they wish to be represented by that organization.
A card check refers to a third neutral party counting cards signed by employees to determine if there's adequate support to unionize. New workforces considering unionizing can receive federal assistance through the Federal Mediation & Conciliation Service.