Venetian, Palazzo Las Vegas Casinos Bringing Back Table Game Smoking
Posted on: November 3, 2023, 01:23h.
Last updated on: November 4, 2023, 11:26h.
The Venetian Resort in Las Vegas, which includes the Palazzo, is bringing back smoking to its casino table games.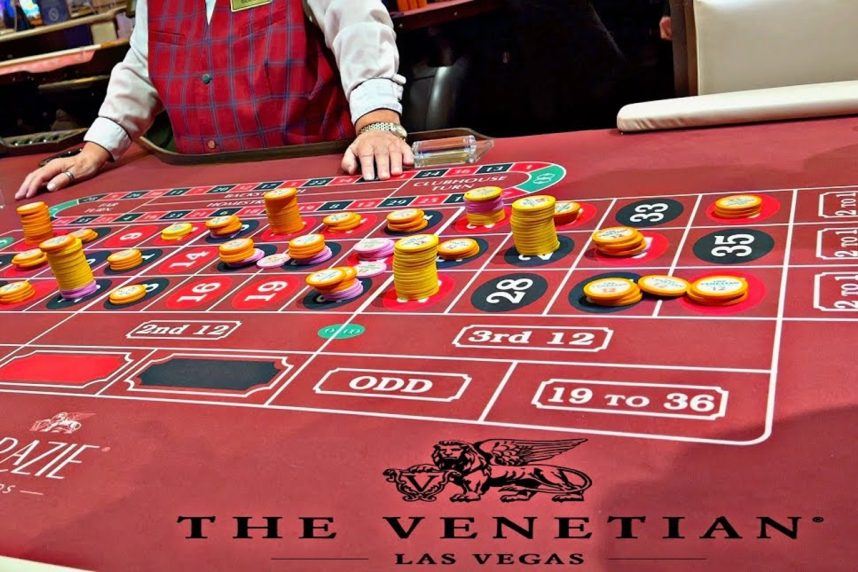 In a development that will surely anger many Venetian and Palazzo dealers, the casinos beginning next Monday, Nov. 6, will allow table game players to light up. A statement from The Venetian Resort said guests seated at table games will be allowed to smoke cigarettes, cigars, and vapes. The use of marijuana remains prohibited, as it does inside any casino in Las Vegas.
As a company, we are always reviewing and improving our internal policies to remain competitive and strategic in our business decisions," a release from The Venetian Resort read. "We have received continuous feedback regarding out smoking policy. This has prompted us to review and ultimately update the policy."
The statement added that table game players who wish to gamble at a non-smoking table will be accommodated. A table games supervisor or floor manager can facilitate such requests, the announcement explained.
Casino.org's Vital Vegas first broke the news regarding the table game smoking changes.
Smoking is only allowed on the casino floors and is otherwise prohibited everywhere else at The Venetian Resort. Smoking is also not allowed inside the resorts' suites or outside on the pool decks.
F1 Arrival
The Venetian Resort is owned by Vici Properties, the real estate investment trust controlled by Caesars Entertainment. The resorts are operated by New York private equity giant Apollo Global Management.
Las Vegas Sands sold the properties last year to Vici and Apollo for $6.25 billion. Vici bought the properties for $4 billion, while Apollo secured the operating rights and former Sands staff for $2.25 billion.
Centrally located on the Strip, The Venetian and Palazzo — like every other major casino on S. Las Vegas Blvd. — are gearing up for this month's Formula 1 Las Vegas Grand Prix. The race is set for Sunday, Nov. 19.
The roughly 3.8-mile circuit includes a 1.18-mile straightway on the Las Vegas Strip where drivers are expected to reach speeds upwards of 200 mph.
F1 continues to increase in popularity in the US, as made evident by the Las Vegas race. But the sport remains most popular overseas in the UK, Middle East, and Europe. And smoking remains much more prevalent in those countries and regions than in the US.
It's likely that The Venetian's decision to return table game smoking is to accommodate the hundreds of thousands of visitors F1 is projected to bring to town this month.
Only Complete Bans Protect Health
The Centers for Disease Control and Prevention concluded earlier this year that the only way to guarantee safe air inside casinos is to fully prohibit indoor tobacco use. The federal public health agency investigated air quality levels in designated smoke-free areas of casinos and located elevated levels of dangerous Particulate Matter (PM).
The CDC found that even highly advanced air filtration systems "cannot eliminate exposure to secondhand smoke."
While it might smell a bit better in a smoke-free area of a casino that has both smoking and non-smoking sections, health experts say the supposedly nonsmoking sections still present public health risks. The longer one spends in such environments increases the threat of developing secondhand smoke-related complications like coronary heart disease, stroke, and lung cancer.