U2 at Sphere Sets Las Vegas Record for Parking Fees
Posted on: September 28, 2023, 11:27h.
Last updated on: October 4, 2023, 02:48h.
U2 fans who drive themselves to the MSG Sphere this weekend will be rattled and bummed by the outrageous prices demanded for parking.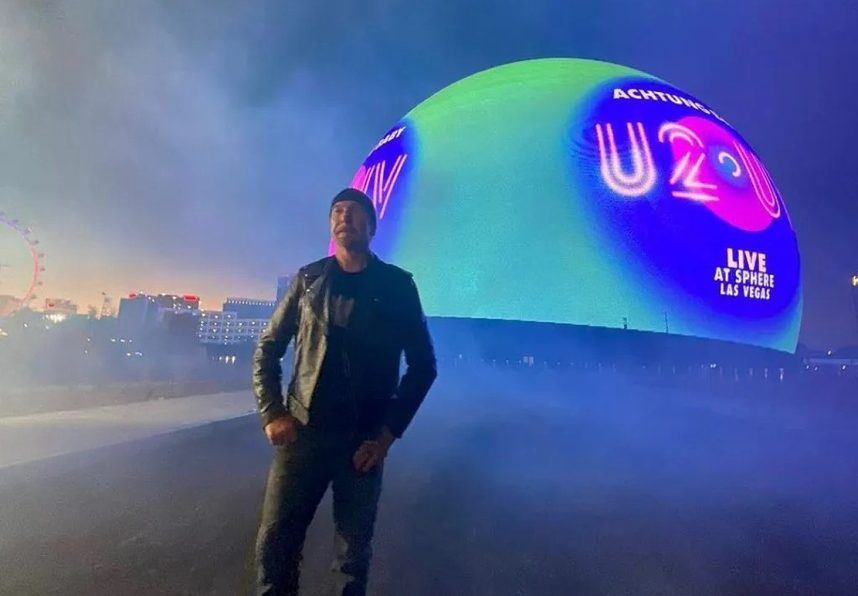 Self-parking on site will be $100, while valet parking will cost $125. This sets a new record for Las Vegas parking, which up until seven years ago, was free everywhere on the Strip that a concert was ever staged.
The Irish rock band is set to open the $2.3 billion venue, along with its first Las Vegas residency, "U2:UV Achtung Baby," this Friday night.
The lots rented by the Sphere — a venue that holds 18,600 spectators, yet built only 304 parking spots on its own property — are likely to all be full by concert time, since parking spaces have been for sale for months via Ticketmaster.
Still Haven't Found Spot I'm Looking For
Other parking options near the Sphere include the Howard Hughes Center, a half mile away, whose garages have room for 2,000 cars. That facility will charge only $70 on Sphere concert nights. Passes are available via vegaseventparking.com.
This summer, the Sphere's lack of adequate parking forced the adjacent Venetian/Palazzo and Wynn/Encore to end their free self-parking policies. Wynn/Encore previously announced a flat $20 fee to self-park for nonresort guests, with parking free for the first four hours. The Venetian/Palazzo's flat Friday-Sunday fee is now $23.
Neither resort operator has yet announced if it intends to raise its rates during Sphere concerts. If they don't, however, their lots are likely to be overrun by tens of thousands of Sphere attendees who will displace their paying guests.
At 1.5 and 2 miles away, Circus Circus and Sahara are the only casino resorts within walking distance of the Sphere that still offer free parking to everyone, as does the Fashion Show Mall, which is 0.8 miles away.
However, it's likely that the operators of these facilities will reconsider those policies after this weekend.