Political Betting Revenue Surges Big League Overseas, Thanks to President Trump
Posted on: February 13, 2017, 06:06h.
Last updated on: February 13, 2017, 09:37h.
Political betting at overseas sportsbooks in Britain and the EU is booming, thanks to America's ever-controversial presidency of Donald Trump.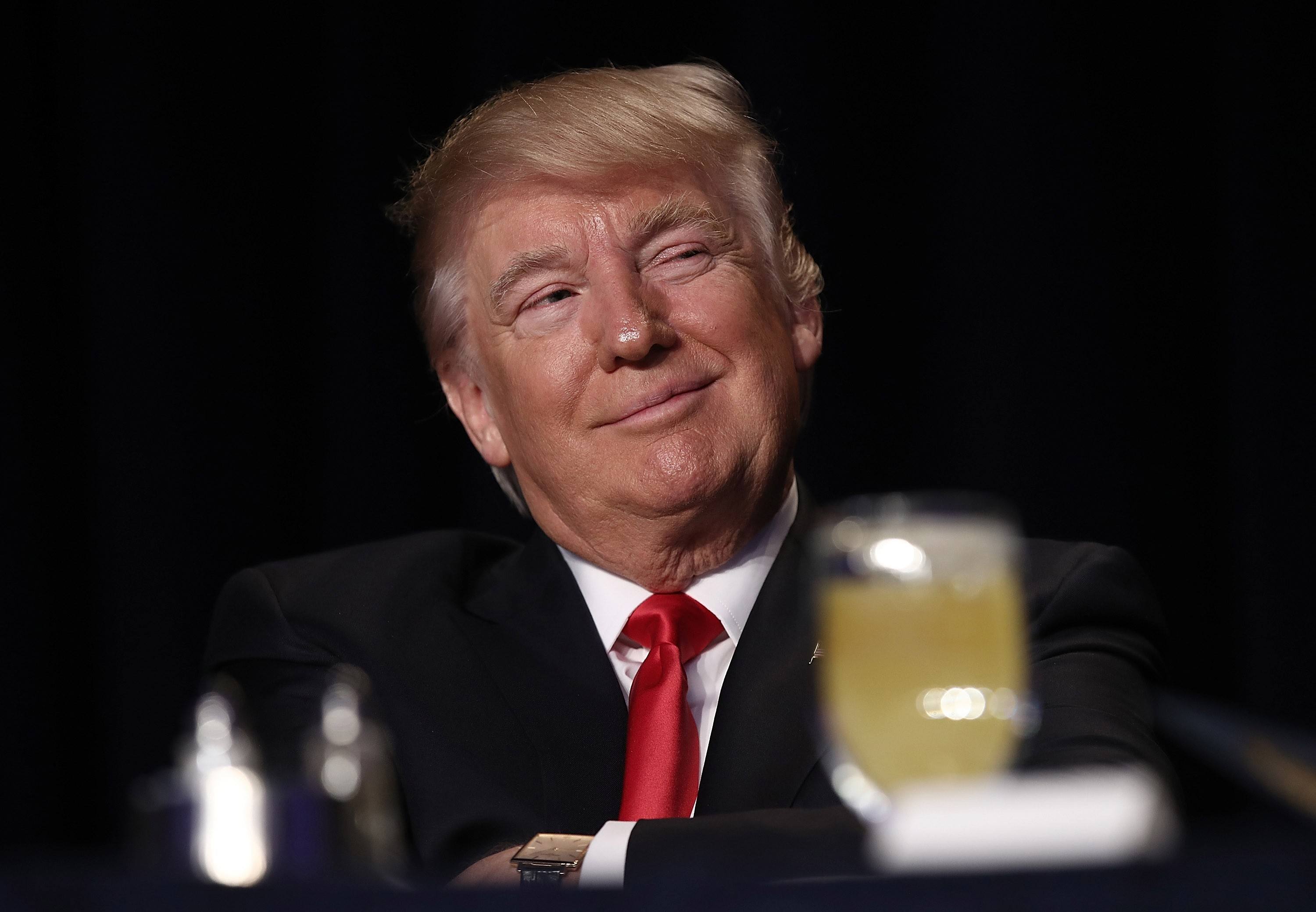 The 45th commander-in-chief is one of the most polarizing White House occupants in history, and oddsmakers continue to gladly accept wagers on the eventual outcome of his tenure. And gamblers are happy to play along.
UK betting shops like Paddy Power and Ladbrokes retain active "Donald Trump specials" on their books, and the lines are attracting plenty of money.
"From a betting perspective, Donald Trump's presidency has triggered a massive boom for these kinds of markets," Ladbrokes PR Manager Alex Donohue told Politico's European division. "Everything he does, it can be turned into speculation, and that can be turned into gambling."
President Trump is doing plenty. From assigning an executive order to temporarily ban immigrants from seven predominantly Muslim countries, to reopening the Keystone and Dakota Access pipeline construction projects, the Oval Office has provided plenty of fodder for pundits and oddsmakers.
Ladbrokes says it's holding hundreds of thousands of dollars on Trump futures.
Funny Business
Sportsbooks in Europe have long offered lines on politics, but the niche market was largely an afterthought for oddsmakers. Political betting was more of a humorous sector of the book that provided a bit of comic relief, albeit highly provocative at times.
Few can forget Paddy Power's 2008 line that asked whether then-US President Barack Obama would be assassinated during his first term. The line was removed following an outpouring of criticism, and now eight years later, the Irish sportsbook is keeping things slightly more respectable.
Among Paddy's Trump specials is a line asking bettors when the president will be impeached. This year is the favorite at 4-1, followed by 2018 (9-1), 2019 (16-1), and 2020 (20-1).
The bookmaker isn't totally steering clear of funny business, either. In its odds for "Which country will Trump ban next?" the book lists the fictional "Lord of the Rings" Middle-Earth world of Mordor at 500-1. North Korea (9-1), Belgium (16-1), and Russia (20-1) are the favorites.
Ladbrokes feels even more confident than Paddy Power that Trump won't last a full four-year term. The UK book asks if he will "leave office via impeachment or resignation before end of first term" at odds of worse-than-even money (11/10).
American Betting Ban
Brits and Europeans get to have all the fun when it comes to political betting. That's because the practice remains outlawed in America, with the one exception being PredictIt. The Washington, DC-based outfit skirts sports betting laws by presenting "prediction exchanges" rather than straight-out odds.
The online site, which launched from New Zealand's Victoria University of Wellington, limits the amount a bettor can place on any given outcome. It also offers shares of outcomes, akin to the stock market. The site claims to be a research initiative that helps the "experts better understand the wisdom of the crowd."
PredictIt has an abundance of Trump offerings, including if he will be the president when 2017 comes to a close (Yes: 81 cents, No: 19 cents).
You can also put money on how many tweets the president will make in a given week.