Case Dismissed: Paul Phua Case Thrown Out as Las Vegas Judge Sends Him Packing
Posted on: June 1, 2015, 02:13h.
Last updated on: June 1, 2015, 02:17h.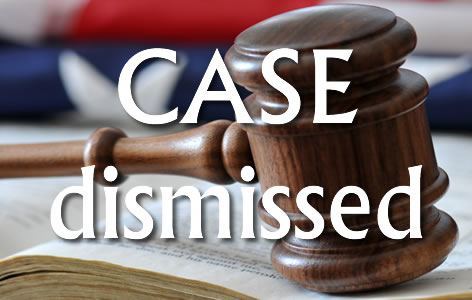 Paul Phua has had a lot of highs and lows over the past year, from the raid that led to his arrest last summer in Las Vegas to the increasing amount of evidence against him deemed to be inadmissible in court in recent months.
Today, though, it appears that the Malaysian businessman and poker player has come out on top once and for all.
US District Judge Andrew Gordon dismissed the charges against Phua on Monday, ending a nearly year-long court battle over an alleged illegal World Cup sports betting ring that was being run out of a Caesars Palace villa on the Las Vegas Strip.
Judge Gordon made the decision after prosecutors admitted that their case was falling apart because of the volume of evidence that they could no longer use against Phua in court.
Illegal Search, Doomed Case
Gordon had ruled that evidence seized from three villas being used by Phua and his associates was tainted, as it was the fruit of an illegal search conducted before the raid. That search was undertaken after the FBI worked with gaming officials to cut off Internet access to the villas, causing the occupants to call for tech support and allowing agents to enter under the guise of being repair personnel.
Initially, only the evidence gathered from Phua's villa was dismissed, with prosecutors hoping that could cobble together a case based on what they collected from the other two villas instead. But when Gordon ruled that anything collected from those two suites would also be barred from admission, it was clear that their case was in tatters.
With the case now dismissed, Phua apparently plans to leave the United States as soon as possible. He has expressed a wish to go back to Malaysia to visit his mother, who is said to be ill.
The dismissal will also mean that he will regain possession of his $48 million private jet, as well as the $2 million in bail he was being held on. That bail money was actually paid by two high stakes poker players: Phil Ivey and Andrew Robl.
Chesnoff: Phua "Stood His Ground"
Phua's case had received attention because of the constitutional ramifications of the initial FBI search. Celebrity defense attorney David Chesnoff said that the dismissal of the charges against his client was a victory for all Americans.
"Paul Phua stood his ground for himself, his friends and family and all of us," Chesnoff said. "Ultimately, he has been vindicated by our constitutional system and the honesty and strength of our federal judiciary. He is free."
But prosecutors may potentially try one last tactic to keep the case against Phua alive. According to Assistant US Attorney Cristina Silva, government prosecutors may still take their case to the US 9th Circuit Court of Appeals, hoping that court will overturn Gordon's decision and reinstate at least some of their evidence.
Originally, Phua was one of eight defendants who were charged with running an illegal World Cup betting ring. It was alleged to be the continuation of a similar ring that was busted in Macau, resulting in the arrest of Phua and 20 others.
Of the seven other defendants in the Las Vegas case, six, including Phua's son Darren, pleaded guilty to lesser charges and received probation. The case against one other defendant was also dismissed.