Neymar Jr Assets Hit the Deep Freeze To Tune of $47 Million, Brazilian Judge Alleges Tax Evasion
Posted on: September 28, 2015, 12:47h.
Last updated on: September 28, 2015, 12:54h.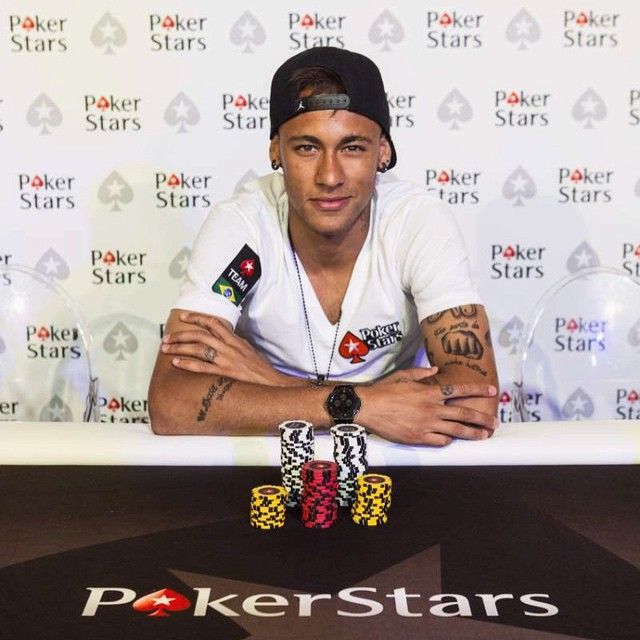 Neymar Jr., the global soccer legend, is in trouble with a Brazilian court, where a judge alleges the Barcelona and Brazil star has evaded many millions in taxes.
On Friday the São Paulo federal court froze assets belonging to companies jointly owned by Neymar, who is a popular PokerStars brand ambassador, and his father Neymar Santos Sr. The businesses are reportedly worth some $47.6 million.
Judge Carlos Muta said that the soccer player and his father had dodged paying around $15.7 million in taxes between 2011 to 2013, just before Neymar made his high-profile transfer to Barcelona FC from Santos.
Barcelona Beef
The court order also covers property and cars owned by the superstar soccer player, freezing three times the amount of the alleged tax avoidance as a preventative measure to ensure that the assets are not sold before the investigation is complete.
According to Judge Muta, Neymar Jr. declared assets worth just $4.9 million for the two-year period, adding that he and he alone "is solely responsible for the income declaration" and that he omitted "sources of income from abroad." Barcelona FC is alleged to be one the aforementioned financial sources.
The transfer of Neymar to Barcelona is already one steeped in financial controversy. In May, a Spanish judge demanded that Barcelona president Josep Bartomeu and his predecessor, Sandro Rosell, stand trial on charges of tax fraud in relation to the signing.
Prosecutors have demanded a prison sentence of seven and a half years for Rosell, and are holding Barcelona FC liable for fines and back taxes totaling around $70 million.
Team PokerStars Sport
As well as Neymar Jr., the PokerStars elite squad of brand ambassadors includes Cristiano Ronaldo and the original Brazilian Ronaldo, and, until recently, Rafa Nadal.
Its latest campaign featuring these sporting megastars has been paying off. PokerStars has reported a big increase in sign-ups in the countries where the campaign has been running, as the appeal of these global superstars is clearly planting poker into the consciousness of the great soccer-adoring public.
While Cristiano Ronaldo, with his 100 million-odd "friends" on Facebook, has been a dream acquisition, the signing of Neymar, although undoubtedly a huge coup for the online poker giant, has not been without its issues.
Too Junior for UK
Concerns about financial improprieties aside, the marketing campaign featuring Neymar Jr. hit a snag when it turned out that he was a little too junior for the UK Gambling Commission's liking.
UK gambling law stipulates that no one under the age of 25 may appear prominently in gambling marketing, which meant that PokerStars' had to replace the soccer maven's face with that of over-forty Daniel Negreanu.
Still, it's going better than 888.com's ill-fated decision to sign-up Luis Suarez as a brand ambassador, just one month before he unfathomably chose to sink his gleaming ivories into the tempting flesh of an Italian defender during the 2014 World Cup. Suarez was promptly fired.
Whether or not Neymar will lose his PokerStars' gig as a result of allegedly evading the long arm of the Brazilian treasury remains to be seen.