Glen Cobb and Family Plead Guilty in Controversial IRS Grab Sports Betting Case
Posted on: April 22, 2015, 01:25h.
Last updated on: April 23, 2015, 02:32h.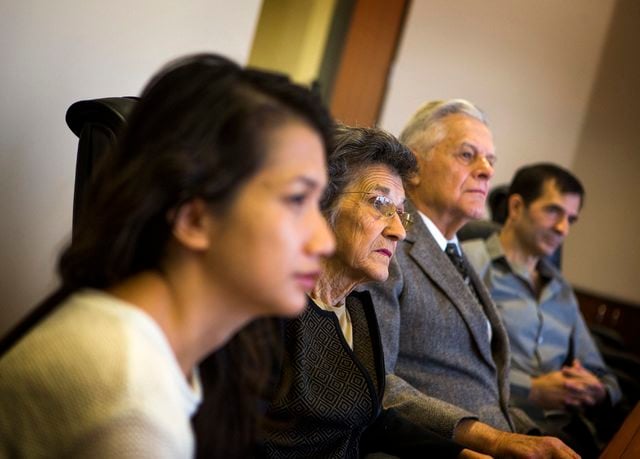 Glen Cobb's name may not be familiar to the average sports bettor, but the high-rolling Las Vegas gambler's betting activities have been under a microscope for more than a decade with the Internal Revenue Service.
Cobb was one of four family members who pleaded guilty Monday to charges that the relatives all ran an illegal sports betting operation from 2011 through 2013. Along with his parents, Charles and Anna Cobb, and his stepdaughter Monica Namnard, Glen Cobb made the guilty pleas following an investigation by IRS agents that started some 13 years ago.
The IRS began looking into the activities of the Cobb family in 2002, and were able to bring the case to court following a December 2013 raid. That operation led to the seizure of computers and other equipment, along with a lot of cash: $2.7 million from Glen Cobb's home, and another $10.5 million from investment and bank accounts.
Charges Related to Illegal Gambling, Unlawful Cash Transactions
All four defendants were accused of running an illegal gambling operation, along with unlawfully organizing cash transactions through casinos in Nevada. In the end, Glen Cobb plead guilty to two counts of misdemeanor accessory after the fact to the crime of transmission of wagering information. His parents and stepdaughter each pleaded guilty to one count on the same charge.
There were also charges filed against Lycur, the company used by the Cobbs to run the illegal sports betting operation and place bets on betgrande.com. The company pleaded guilty to one charge of transmission of wagering information, which is a felony.
The case against the Cobbs gained significant attention in the media because of tactics used by prosecutors in order to keep cash and assets that were seized from the family. Prosecutors used a rare court process allowing them to file civil forfeiture actions against the family without giving notice to the Cobbs or anyone else.
Controversial "Super Seal" Criticized by Judge
This was done by filing the papers under what is known as a "super seal." In that case, the documents are stored in a court vault and aren't placed into the electronic case management system. This is a technique that is generally used when national security or public safety is a serious consideration in a case, and letting information about the case leak early could be dangerous.
That was not the situation with the Cobbs, who were accused only of financial crimes, though prosecutors said that they used the seals to protect an undercover agent and confidential wiretaps. That led US Magistrate Judge Cam Ferenbach to blast prosecutors last year for using the tactic in this case.
"This is unacceptable," Ferenbach wrote. "Relying on various sealed and super-sealed filings, the government asks the court to rule against private citizens, allow the deprivation of their property and deny them a process to redress possible violations of their constitutional rights through a secret government action that provides no notice or opportunity to be heard. Saying that this would offend the Constitution is an understatement. It is constitutionally abhorrent."
The sealed actions came to light in legal battles between defense lawyers and federal prosecutors, who argued over the legality of the searches and exactly how much money the government was legally allowed to seize. While Ferenbach authorized the search of Glen Cobb's home, defense lawyers said that the search warrants limited how much could be seized.
Prosecutors then said that the arguments should be heard in the super-sealed cases, rather than in front of Ferenbach. That led Ferenbach to call any attempt to prevent him from presiding over the case "frivolous, if not absurd."