NFL Week 1: Touchdown for Sportsbooks as Betting Activity Surges Across US Markets
Posted on: September 13, 2023, 09:52h.
Last updated on: September 13, 2023, 01:15h.
Week 1 of the NFL regular season exceeded expectations in terms of sports betting activity, a new report shows.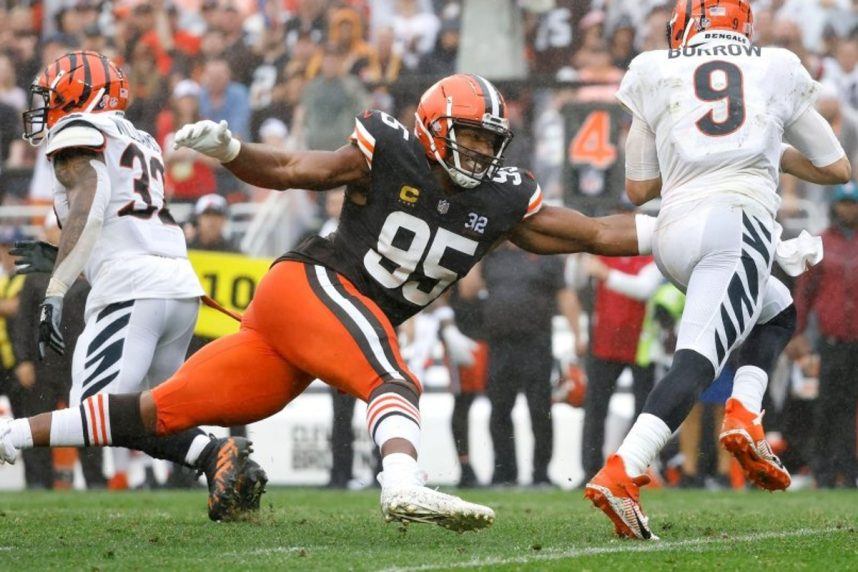 More legal sports betting states exist than ever, resulting in record betting activity across the U.S. GeoComply, the sports betting industry leader in helping online sportsbooks pinpoint where their customers are physically located, recorded 242.3 million geolocation transactions during week 1 of the NFL season (Sept. 3 through Sept. 10). That represents a 56% increase from week 1 last year.
As the most popular sports league in the U..S, the start of the NFL season is one of the most important times of the year for online sports betting operators. With new state markets open and bettors finally able to wager on their favorite NFL teams, fan engagement and regulated sportsbook activity has never been higher," a release from GeoComply said.
Geolocation transactions refer to when an online sportsbook account requests to place a bet. The pinpoints are also generated when players log in to their internet sportsbook account.
GeoComply's proprietary PinPoint product detects the physical location of an online sportsbook or iGaming customer by utilizing Wi-Fi, GPS, and cellphone tower signals. GeoComply says PinPoint can also detect when a person is trying to mask their true location through a virtual private network (VPN).
Successful Kickoff
People in 25 states, plus DC, can bet lawfully on sports via the internet. GeoComply reporting 242.3 million geolocation checks for customers seeking access to their sportsbook partners certainly doesn't mean there were that many successful bets placed, of course.
The geolocation checks include requests from people in states where online sports betting isn't legal. GeoComply said it blocked more than one million of those requests.
Missourians initiated the most GeoComply geolocation checks (553K) that were denied, as the Show-Me State has maintained its prohibition on sports gambling. Mississippians saw 262,000 online sportsbook requests denied, as sports betting there is only permitted in person at the state's casinos. Georgia was responsible for 92,000 intercepted online sportsbook requests that were blocked.
GeoComply Talks Legality
GeoComply used the intercepted statistics to promote its stance on why legal, regulated online sportsbooks are in the best interests of both state governments and consumers.
When a would-be bettor in one of these states is prevented from accessing a legal sportsbook, they often fall victim to unscrupulous online sportsbooks that aggressively advertise in these markets claiming to be legal and legitimate," a GeoComply statement read. "GeoComply's data is a clarion call to lawmakers in these states to take action in 2024. Legalization is the clearest path to put the state in the strongest position to protect consumers, establish accountability and raise revenues."
GeoComply cofounder and CEO Anna Sainsbury added, "States without regulated online sports betting should get off the legalization sidelines and unlock their ability to protect consumers and generate significant tax revenue."
New Players
GeoComply's PinPoint services were running at full steam during week 1, and the company says it assisted with more than 1.1 million new player account registrations during the opening week.
Ohioans accounted for the bulk of the new online sportsbook registrations, with about 133,000 new accounts. Maryland was a distant second at 61,000, and Massachusetts was third at 59,000.
Most Read