With NFL Season Looming, Expect More Sports Betting Ads
Posted on: August 20, 2023, 02:13h.
Last updated on: August 21, 2023, 12:17h.
The 2023 NFL Season kicks off on Thursday, Sept. 8, with the defending Super Bowl champion Kansas City Chiefs hosting the upstart Detroit Lions. Whether or not the Chiefs can hoist the Lombardi Trophy again remains to be seen. But there is one certainty: More sports wagering advertisements are coming.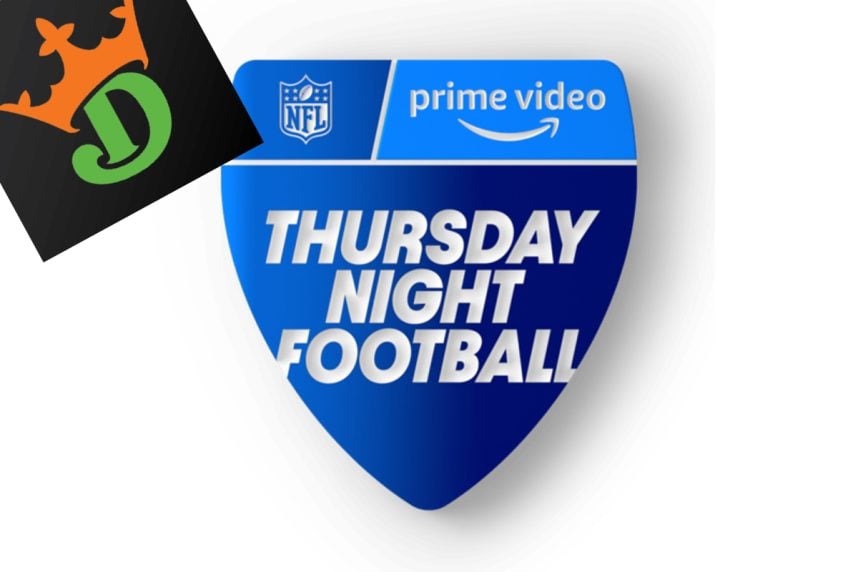 That makes sense, because the NFL draws the highest ratings among all major domestic sports, and football is the most wagered-on sport in the country. Additionally, more states than ever are permitting sports wagering. Assuming Kentucky launches as expected around the start of the season, the number will be 35 states and Washington, DC. That's a target-rich environment for gaming companies.
Looking at the most recent six-month period — from January 1 through August 18 — national TV airings have tripled versus the same time period a year ago — now at 39,300 airings versus 12,900 airings over the same time period a year ago, according to estimates from EDO Ad EnGage," reports Wayne Friedman for MediaPost.
Twenty-two of the NFL's 32 franchises are located in states that permit mobile and/or retail sports betting. Eight of the other 10 teams are from California, Florida and Texas. Neither Georgia (Atlanta Falcons nor Minnesota (Minnesota Vikings) allow sports betting in any form.
How NFL Betting Ad Landscape Is Changing
Prior to the start of the 2021 season, BetMGM, Caesars Sportsbook, DraftKings, FanDuel FOX Bet, PointsBet, and WynnBET were approved as the NFL's official sportsbook partners.
This year, the landscape will look markedly different. Caesars has dramatically pared sports betting-related spending, while FOX Bet recently shuttered. Earlier this month, Wynn Resorts announced it's shuttering its WynnBET operations in eight states, adding that's it's reviewing its sports betting business in Michigan and New York. Fanatics is in the process of closing its acquisition of PointsBet.
While some of the names in the game are changing, some familiar faces are likely to be the big spenders on NFL season ads.
During the Jan. 1 through Aug. 18 period, "FanDuel ($59.8 million); DraftKings ($41.9 million); and BetMGM ($20.00 million)" accounted for a significant percentage of the nearly $141 million sportsbook operators spent on TV advertising, according to MediaPost.
Networks Benefit
During the 2022 NFL season, CBS was the biggest beneficiary of sportsbook ad spending, hauling in $51.7 million in related revenue. Perhaps surprisingly, Amazon Prime, which has the rights to Thursday Night Football, garnered slightly more sportsbook ad revenue than Fox, while easily outpacing NBC and ESPN.
Speaking of ESPN, the network could figure more prominently in the sportsbook advertising expenditures category due to its recently announced 10-year, $1.5 billion agreement with Penn Entertainment. The regional casino is paying the media company to use the ESPN Bet brand.
During the 2022 NFL season, Caesars Sportsbook was the fourth-largest ad spender behind FanDuel, DraftKings, and BetMGM. But that operator is unlikely to spend as much as it keeps a watchful eye on costs.