Genius Sports Surges on Extended NFL Data Deal
Posted on: July 6, 2023, 03:57h.
Last updated on: July 6, 2023, 04:01h.
Genius Sports (NYSE: GENI) and the NFL announced Thursday they extended their data deal through the 2027-28 season.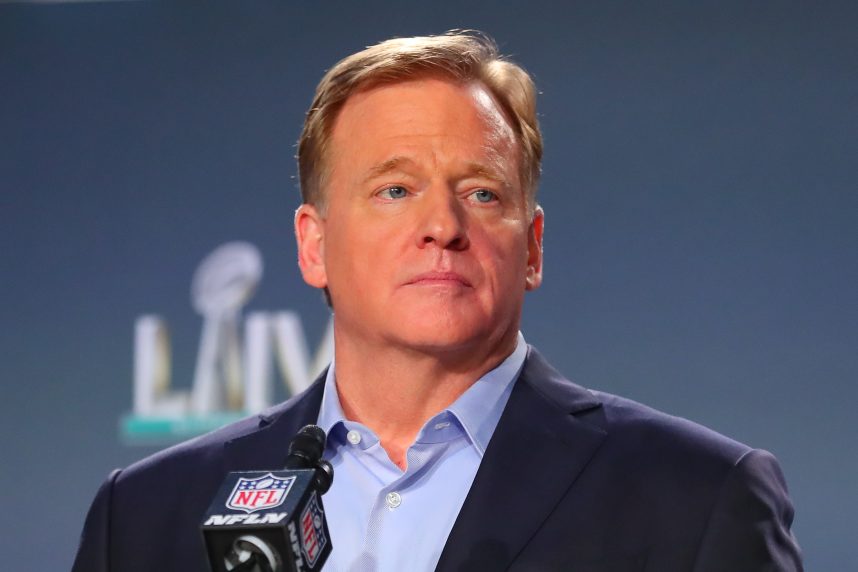 Investors, of which the NFL is one of the largest, cheered the news, sending shares of Genius higher by 25.65% on volume that was more than 15 times the daily average. Financial terms of the lengthened accord weren't revealed, but it's believed Genius paid the league $1 billion in 2021 for an initial four-year data agreement.
The new extended deal will run through the end of the 2027-28 season," according to a statement. "Genius Sports will remain the NFL's exclusive distributor of real-time, official play-by-play statistics, proprietary Next Gen Stats data and the NFL's official sports betting data feed to media companies and sports betting operators globally."
Genius has long been a dominant name in the European sports betting data market, previously winning deals with the English Premier League (EPL) and Germany's Bundesliga, among others. The extended NFL deal cements Genius' status as a major data provider to domestic sportsbooks and one with a significant football foothold — relevant because that's the most wagered-on sport in the US.
"Genius Sports powers over 98% of the legalized U.S. sports betting market with official NFL data, driving innovations such as player props, micro-betting, same-game parlays, and personalized data-driven advertising content," according to the news release.
Other Details of Genius, NFL Deal
As part of the extended data pact, Genius also gained rights to distribute NFL Watch & Bet low-latency live game video feeds to sportsbooks around the world.
Low latency is pivotal technology for sportsbook operators looking to capitalize on in-game wagering. That technology moves faster than the traditional broadcast feed, allowing gaming companies to accurately price live bets. Genius gaming clients include BetMGM, Caesars Sportsbook, FanDuel parent Flutter Entertainment, PointsBet, and William Hill.
Genius added that it will harness its evolving artificial intelligence (AI) technology to bolster NFL fan engagement and live wagering.
"Genius Sports will leverage its machine learning and live streaming technologies to power enhanced viewing experiences for NFL fans through Watch & Bet, and the development of its augmented live video betting products," noted the company in the statement.
Analyst Bullish on Genius, NFL Data Deal
In late June, Genius inked a similar extension with a major UK football league. B. Riley analyst David Bain says those are encouraging signs.
"Today's NFL extension, coupled with its recent UK Football extension and recent showcase of operating leverage/earnings momentum negate primary investor concerns, in our view," the analyst observed in a note to clients on Thursday.
He reiterated a "buy" rating on Genius with a $9 price target. That implies upside of 23.28% from Thurdsay's close at $7.30.