MLB's Rob Manfred Takes Swing at West Virginia Sports Betting Bill
Posted on: March 6, 2018, 01:00h.
Last updated on: March 6, 2018, 09:27h.
Last Friday, West Virginia all but passed a bill that would legalize and regulate sports betting should the US Supreme decide shortly that individual states are free to do so.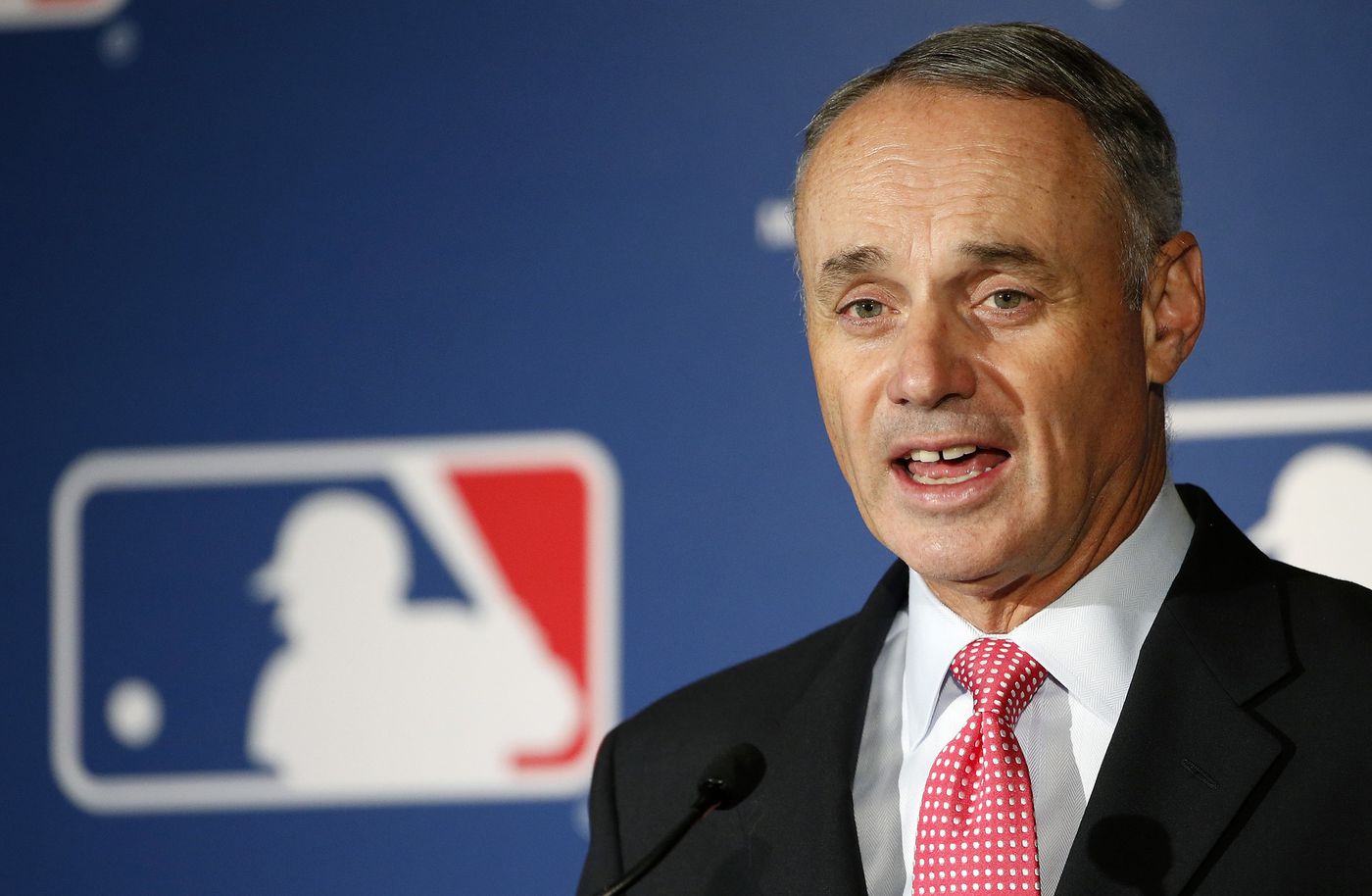 With the bill sailing through the House by a 77 to 22 vote, it will now head to the governor's desk, bar a few rudimentary tweaks, for sign off.
One man who's desperately unhappy about all of this is MLB commissioner Rob Manfred, who believes leagues should have a one percent cut of all bets taken on their sports, a so-called "integrity fee."
The MLB and NBA have been quietly lobbying in states that are currently considering sports betting legislation, pushing forward their own "model legislation," which, of course, includes their slice of the pie. But lawmakers in West Virginia roundly ignored their efforts, leading Manfred to step in and try to put a stop to it.
Manfred Calls for Veto
"We hope the House and the Senate reconsider the bill, delay the vote, take an opportunity to put together a better bill and, if that fails, we will continue to urge the governor to veto the bill," he told reporters on Friday.
Manfred said he had spoken to West Virginia Governor Jim Justice who now "has a very good understanding of the serious problems that are associated with the bill."
Quite why Manfred believes he can intervene in the democratic process in West Virginia, a state, incidentally, that has no MLB team, is anyone's guess.
But his outburst is a change of tack from quiet behind-the-scenes lobbying and it suggests MLB is rattled. It needs early adopting states to swallow the fee because if they don't, why would any of the states that follow?
"I want to be clear about this – we are not opposed to the idea of West Virginia passing a sports betting bill," Manfred said. "We'd just like them to pass one that creates a framework that protects the integrity, recognizes the variety of interests at play here and quite frankly puts the state in a position to maximize the revenue return from it."
The Reality of Integrity Fees
One percent does not sound like a lot, but this is one percent of handle – ie., of all bets placed – which equates to around a 24 percent tax on gross gaming revenue. Manfred talks of the state maximizing revenue, but he's actually asking for a much bigger cut than the state, which only wants ten percent in taxes.
If operators pockets are squeezed, they'll need to get profits from somewhere, so they'll have no choice but to raise the vig. That means gamblers will go elsewhere where they can get better odds – to black market internet sites or to states that don't have an integrity fee. The fee would strangle a future sports betting market before it had a chance to grow.
Meanwhile, it would also resources away from regulated bookmakers, who are the most efficient detectors of suspicious betting patterns, and who work closely with regulators to preserve integrity.
West Virginia's lawmakers, it seems, have figured this out and can see the "integrity fee" for what it is – a naked cash grab.