Pennsylvania Sports Betting Bill Introduced, Penn State Football Popular at Sportsbooks
Posted on: February 17, 2017, 06:00h.
Last updated on: February 17, 2017, 03:41h.
A Pennsylvania sports betting bill has been introduced by State Rep. Rob Matzie (D-District 16) that seeks to allow residents in the Keystone State to place financial wagers on sporting outcomes should a federal law be repealed.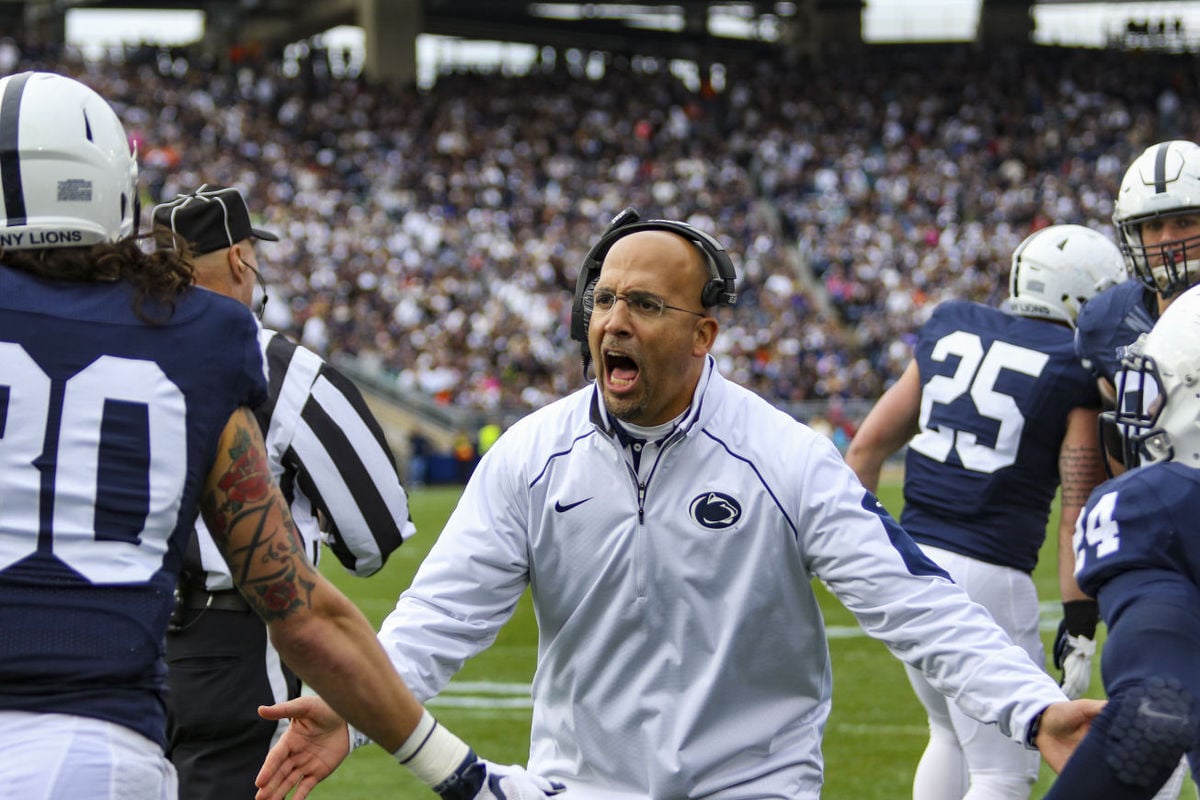 House Bill 519 would allow the business of accepting wagers on sporting events or on the individual performance of athletes. Traditional Vegas sports betting formats including straight bets, moneylines, parlays, exchange wagering, and pools would all be authorized. However, Matzie's bill wouldn't legalize daily fantasy sports.
"Sports betting is a $400 billion business in the United States," Matzie said in a statement. "Most of that betting takes place illegally, through bookies and offshore wagering companies. This bill would position Pennsylvania's casinos to be among the leaders in sports betting as soon as the legal hurdles are removed."
Those legal hurdles are complex, as sports betting is currently outlawed in all but Nevada. For that to change, a federal statute passed in 1992, the Professional and Amateur Sports Protection Act (PASPA), would need to be repealed by Congress.
Pennsylvania is currently considering a massive gambling expansion package that would include the introduction of internet casinos.
Ready to Act
Though the law is to be determined by states when it comes to issues not explicitly covered by the US Constitution, sports betting managed to become a federal beef a quarter-decade ago when then-Senator Dennis DeConcini (D-Arizona) introduced PASPA. The legislation garnered widespread support in Congress and was eventually signed into law by President George HW Bush.
PASPA gave exemptions to Nevada, Oregon, Delaware, and Montana, as those four states were engaged in some form of sports gambling in 1992. Today, only the Silver State takes full advantage of its PASPA immunity.
There's a growing movement to repeal PASPA in state capitals across the nation. New Jersey is currently trying to legalize sports betting, and is petitioning the US Supreme Court to intervene in a lower court's ruling that is preventing the state from opening lines at its casinos and horse racetracks.
Matzie wants to make sure Pennsylvania is ready should PASPA be annulled.
"We should be ready to act should the federal ban be lifted," Matzie explained. "Legalizing sports betting will simply enable Pennsylvania to regulate a multimillion-dollar industry that already exists."
Nittany Lions Roar
During last year's college football season, no time provided bigger payouts for sports bettors than Penn State. The Nittany Lions began the year at 2-2, and then rattled off nine straight wins that included the Big Ten Championship.
The run also included the Lions going 10-3-1 against the spread, the most popular football bet among sports gamblers.
With most of the team returning, including star quarterback Trace McSorley and running back Saquon Barkley, two early candidates for the Heisman Trophy, the Blue and White faithful are placing wagers on Penn State's title chances in 2018.
Bovada currently has PSU at +1600 to win the College Football National Championship. Only six other teams have smaller odds.
But until PASPA is replaced and Matzie's bill is implemented, all of those betting revenues will go to the coffers of offshore companies.