Mississippi Casino Development Pitched for Bay St. Louis Near Silver Slipper
Posted on: March 22, 2023, 09:37h.
Last updated on: March 22, 2023, 01:58h.
On Thursday, the Mississippi Gaming Commission (MGC) will consider a gaming development called South Beach Casino & Resort. The project is targeting about four acres of land located at 6081 S. Beach Blvd. in Bay St. Louis.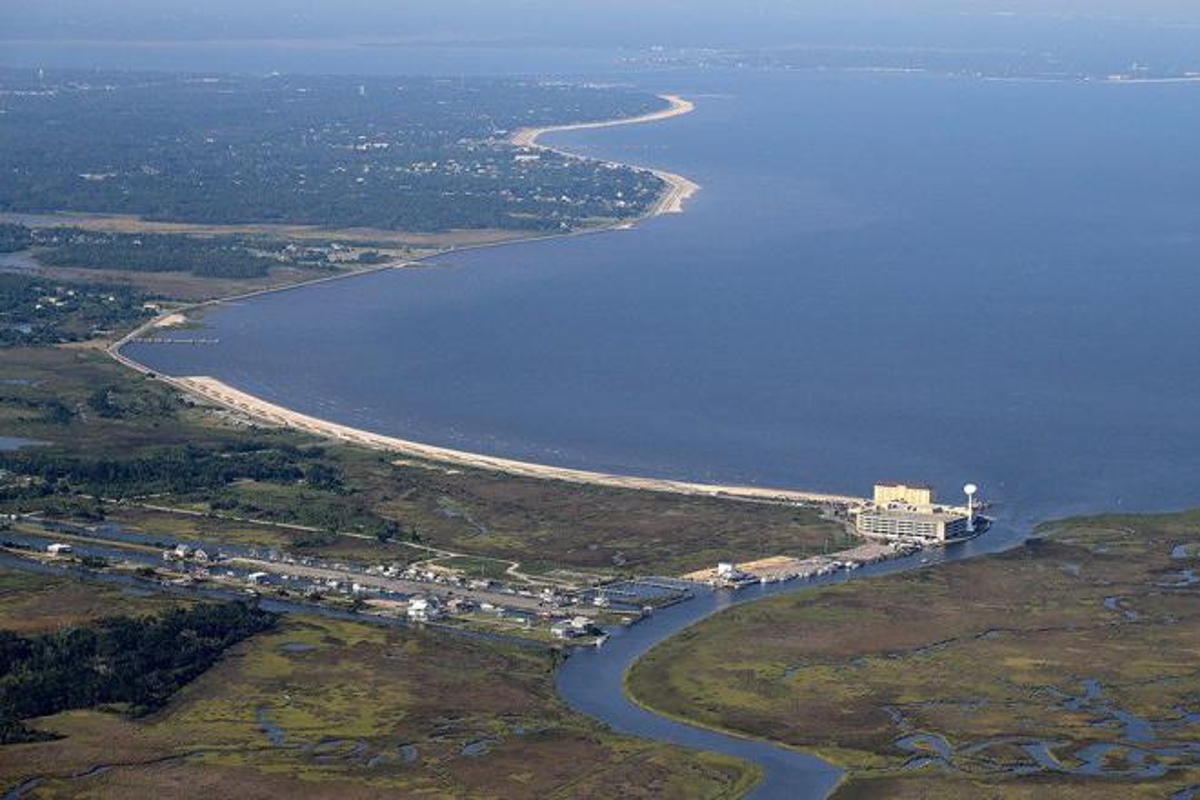 The MGC must determine that a proposed casino site is suitable for such a resort development before an applicant can proceed with the lengthy state-licensing process. The state gaming regulator has signed off on numerous Gulf sites for possible casino developments over the past 15 years.
But since Hurricane Katrina devastated the region in 2005, only one new casino has secured the financing needed to bring the concept to reality. That casino was the since-closed Margaritaville Casino, overlooking the Biloxi Back Bay.
South Beach Casino developers Kirk Ladner of Diamondhead and Russell Elliott of Bay St. Louis will make their pitch to the MGC Thursday morning on how they plan to finance the project. Interest rates remain high, rendering any lending less attractive than before the US government began its rate hikes last May.
The location, 6081 S. Beach Blvd., is about a mile northeast of the Silver Slipper.
Mandatory Minimums
Mississippi is home to 26 riverboat and land-based casinos, with 12 properties on the Gulf Coast.
The state requires that new gaming projects on the shore come with a gaming floor measuring at least 40,000 square feet and an on-site hotel with at least 300 guest rooms. A fine dining restaurant and an amenity or attraction that will benefit the local community is also required.
They've met all of the regulations required to get on the agenda," Jay McDaniel, executive director of the MGC, told the Biloxi Sun Herald.
South Beach Casino's initial blueprint filed with the state includes a 40,000-square-foot casino equipped with 1,100 slot machines, 25 table games, and six poker tables. The developers' notice of intent to apply for a gaming license said nothing about a sportsbook.
Ladner's LinkedIn profile says he's the president of Kirk Ladner Excavating, a Gulfport-based general contractor. Information regarding Elliott's profession wasn't immediately available.
South Beach Casino would be built onshore, but would remain within 800 feet of the 19-year high-water line as defined by the Mississippi Code. After Katrina, the state allowed its riverboats to move inland so long as the new gaming structures remained within 800 feet of their original barges. New casinos must be within 800 feet of the high-water mark.
Construction Dead Zone
Mississippi's gaming industry has more than rebounded from the pandemic.
The state's commercial properties generated gross gaming revenue (GGR) in 2021 of almost $2.7 billion — the state's highest gaming win since 2008. The pent-up demand cooled last year, with the state's 26 casinos collectively winning about $2.5 billion.
Gulf Coast casinos won about $1.6 billion yearly, significantly higher than the $1.3 billion in GGR they reaped in 2019 and the $1.24 billion the same properties won in 2018.
Despite the rigorous gaming revenue, banks and investors remain hesitant to open their wallets for new casino projects in the Gulf. Even the rock legends KISS couldn't win over enough investors to help renovate the former Margaritaville Casino into a $200 million rock 'n' roll-themed gaming and entertainment destination called Rock & Brews Casino.
Another project was pitched in 2020. This much costlier $1.1 billion scheme targeted the grounds where the former President Casino Broadwater Resort stood until Katrina destroyed it. The pandemic led to that project being mothballed indefinitely.