MGM Resorts Taps Former US Diplomat to Lead Casino Licensing Effort in Japan
Posted on: August 8, 2017, 04:00h.
Last updated on: August 8, 2017, 04:21h.
MGM Resorts isn't leaving anything to chance when it comes to landing a future license with the Japanese casino industry. In a press release issued this week to investors, the gaming operator reinforced its commitment to the untapped market by announcing it has hired Jason Hyland, the former deputy chief of mission at the US Embassy in Tokyo, to oversee its operations in Japan.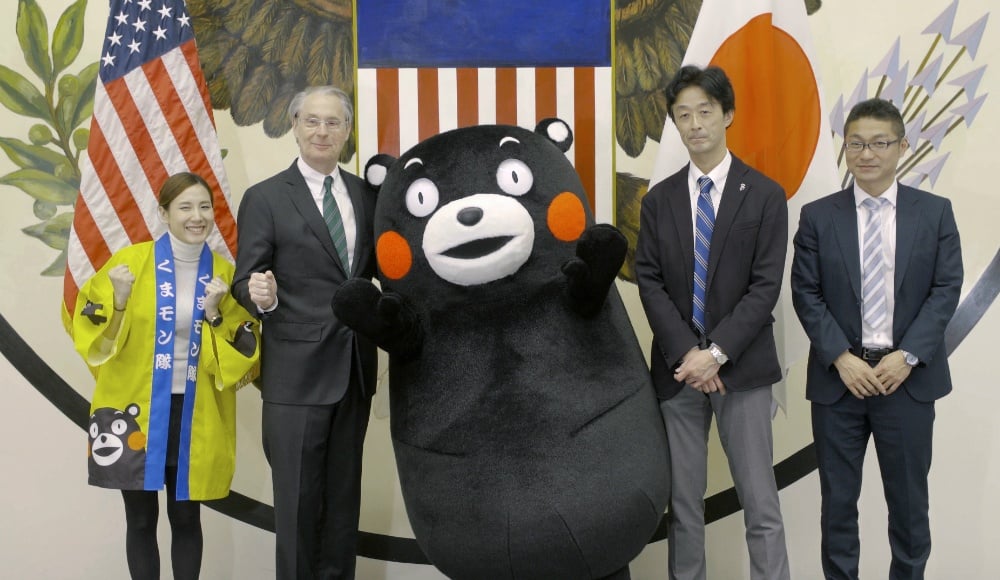 In the announcement, MGM said it was relocating its Japanese headquarters to a new office space in Tokyo to accommodate a growing workforce that will lead the effort to obtain one of the two expected integrated casino resort licenses. Hyland will serve as president of MGM Resorts Japan.
CEO Jim Murren cited Hyland's experience working directly under former US Ambassador to Japan Caroline Kennedy, along with his 14 years living in the country and his strong command of the language and culture, as the reason for his hiring. Murren said Hyland will be a "tremendous asset as we promote activities in Japan."
During his three years at the US Embassy, Hyland was engaged with senior Japanese government officials on an almost daily basis. After Kennedy's resignation in January, Hyland temporarily assumed chief diplomatic responsibilities under the title of "charge d'affaires ad interim." 
And the Winner Is …
Japan's National Diet is presently creating the rules and regulations that will control the casino resorts' operations. While reports have surfaced that suggest the legislative arm is taking a conservative route and will limit gaming space to just 15,000 square meters (161,450 square feet), something that has alarmed international companies, the revelations apparently haven't rattled MGM.
While major gambling operators including Wynn Resorts, Caesars Entertainment, Galaxy Entertainment, Melco Resorts, and Hard Rock are all expected to make their cases to Japan on why they should be awarded a license, investment research firm Morningstar says MGM Resorts and Las Vegas Sands stand the best chances.
Morningstar analysts project that MGM will receive the operating rights for Osaka, while LVS will be awarded Yokohama. In announcing Hyland's hiring, apparently confident MGM executives revealed plans to open an office in Osaka.
Fiscal Projections Slashed
A panel advising the Diet on the casino regulations has suggested that, in addition to the floor space cap, high entrance fees be placed on Japanese citizens to prevent potential problem gambling.
More liberalized market conditions have previously led to some lofty financial projections, with gaming revenue estimates reaching as high as $10 billion a year. But Nomura, a widely respected Asian equities research group, suggests this week in new report that two integrated casino resorts will more likely collectively generate $7 billion in annual gross gambling revenue.
Nomura analysts said at that income level, the two resorts would be looking at EBITDA (earnings before interest, tax, depreciation and amortization) of about $1.6 billion each year.
The group also opined that companies interested in bidding on the licenses should present minimum project investments of $4.5 billion to be competitive. Nomura concluded by supporting Morningstar's belief that Yokohama and Osaka are the most likely resort locations.
Similar Guides On This Topic