MGM Resorts Abandons 'Welcome to the Show' Marketing Campaign in Wake of Las Vegas Shooting
Posted on: October 6, 2017, 05:00h.
Last updated on: October 6, 2017, 12:05h.
MGM Resorts, the parent company to Mandalay Bay, is putting its recently debuted marketing campaign that concluded: "We are not in the hotel business. We are in the holy sh*t business" on the shelf for now.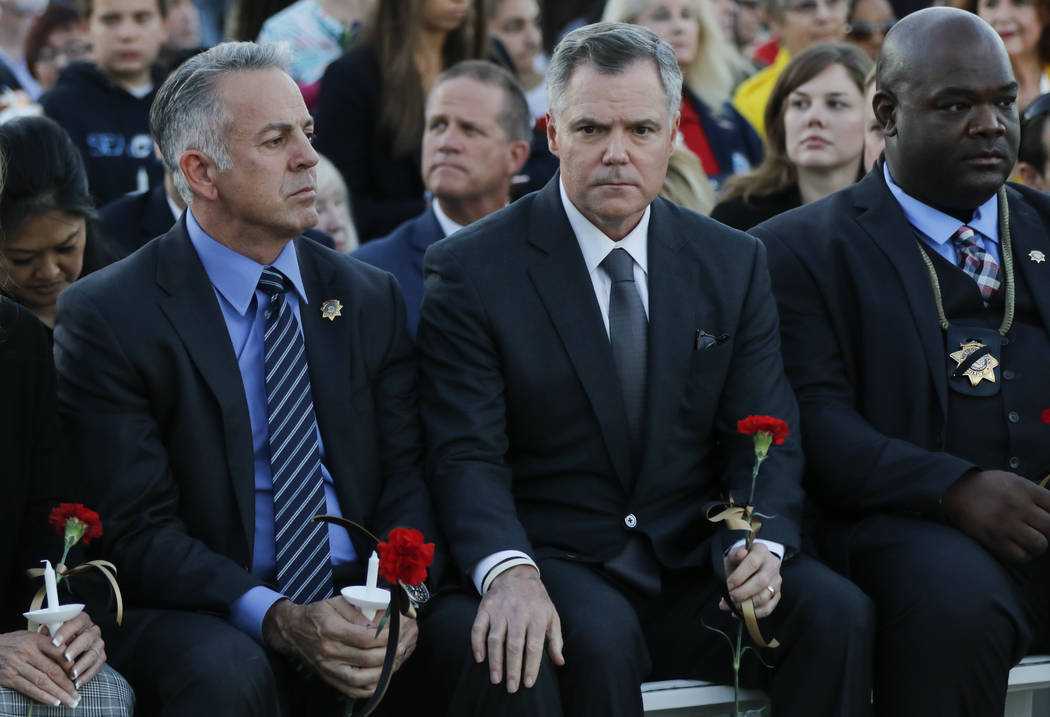 Titled "Welcome to the Show," the ad blitz hit television and social media late last month, and the branding message had a clear objective: to convince potential visitors, millennials in particular, that MGM Resorts is in the shock and awe business, as opposed to the gaming and hotel industry. But the timing couldn't have been worse, followed as it was less than two weeks later with the most horrific type of shock and awe there is.
"The World's Leading Producer of OMG," the spot touted, which was set to air on social media and in major TV markets. It showed virtually no actual gambling, instead highlighting the company's nightlife and entertainment, fine dining, and experience-driven amenities with a bevy of fast-moving, albeit fairly trite, video images.
On Sunday night, 64-year-old Stephen Paddock broke two windows on Mandalay Bay's 32nd floor and began firing several bump stock-equipped semiautomatics onto a crowd of concertgoers that resulted in 58 people dead.
The gaming operator's last Facebook post before the massacre read, "ICYMI: Route 91 Harvest Festival started on Friday and is taking Vegas by storm!" It was just a little over 24 hours before Paddock opened fire.
In response, MGM has taken a very somber tone on its social media, providing resource information for victims and their families.
Crisis Response Appropriate, Pros Say
Public relations expert Ross Johnson told the Las Vegas Review-Journal that MGM's response is "textbook crisis communication."
Johnson and other PR pros believe MGM is taking the best approach by largely staying out of sight, and note that the company's $3 million pledge to aid victims and help fund first responder organizations is the right message at this time.
MGM CEO Jim Murren hasn't been seen much since Sunday night, aside from a memorial service for slain off-duty Metro Police officer Charleston Hartfield held on Thursday. Instead, he's preferred to release calculated messages through the corporation itself. The top executive has released several statements on the company's website, and addressed his employees in a video that was posted to MGM Resorts' Facebook page.
The Show Must Go On
The Las Vegas Convention and Visitors Authority is leading the social media response with the hashtag #VegasStrong. It's message, "We've been there for you during the good times. Thank you for being there for us now," is also resonating.
Part of "being there for us now" includes getting back to business. Las Vegas resorts, and the hundreds of thousands of workers who make their livings in them in Southern Nevada, depend on the economy bouncing back.
MGM is the largest employer in Nevada with more than 53,000 workers. Caesars is next with 30,000, followed by Station Casinos (14,000), Wynn Las Vegas (12,000), Boyd Gaming (11,700), and Las Vegas Sands (8,600).
A bit of good news came for MGM this week when Tableau, a software company based in Seattle, said its convention scheduled for later this month at Mandalay Bay will go on as planned. Over 13,000 attendees are expected to attend.
Two other Mandalay Bay conventions, the International SPA Conference and Expo, and American Health Care Association Convention, also confirmed their respective October expos.
All of these events will be held indoors at the hotel's convention center.