Las Vegas Shooter Stephen Paddock Was High-Roller Who Gambled Freely, FBI Hopes Girlfriend Can Unravel Mystery of Motive
Posted on: October 4, 2017, 09:40h.
Last updated on: October 4, 2017, 09:48h.
What caused Las Vegas shooter Stephen Paddock to take an arsenal of modified high-powered semiautomatic weapons into his Mandalay Bay hotel suite and spray bullets onto innocent concertgoers outside below?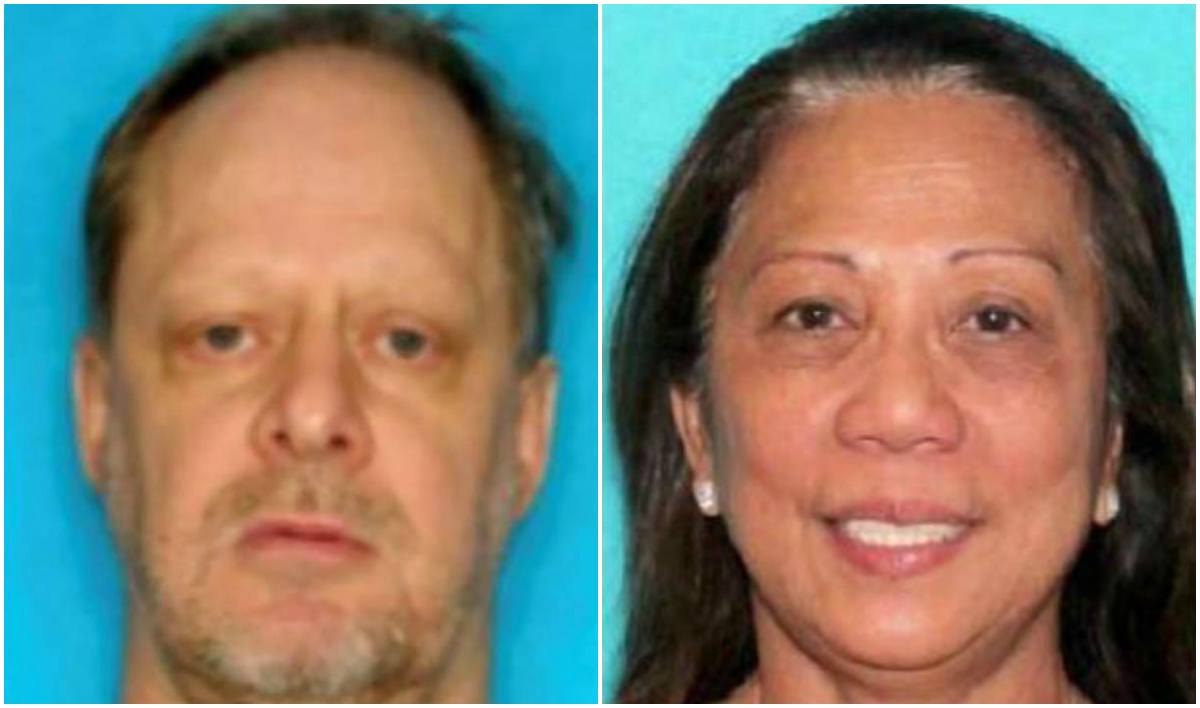 That's the question on everyone's mind right now, and law enforcement agencies hope to gain some insight when they finally interrogate Paddock's girlfriend Marilou Danley, who arrived in the US via LAX from the Philippines late last night.
While investigators string together information, details about the killer's past are starting to come to light.
Portrait of a Killer
Paddock was a successful businessman, worth several millions, who made his fortune through real estate and apartment complexes. His brother Eric said they only spoke occasionally, but added, "He liked to play video poker. He went on cruises. He sent his mother cookies."
Paddock's now-deceased father, however, was a convicted bank robber who escaped from prison in 1969 and was placed on the FBI's Ten Most Wanted Fugitives list for a time.
The 64-year-old Stephen Paddock seemingly lived a quiet life until last Sunday night, never popping up on the radar of national security agencies or even local law enforcement for any reason.
Paddock was a high-stakes gambler who had completed more than 200 transactions of at least $10,000 in cash in the last three years alone, all of which would have been reported to bank transaction tracking agency FinCEN (Financial Crimes Enforcement Network).
FinCEN is a division of the US Treasury, stating its mission on its own website as "to safeguard the financial system from illicit use and combat money laundering and promote national security through the collection, analysis, and dissemination of financial intelligence and strategic use of financial authorities."
The agency requires financial institutions, which includes casinos, to file Currency Transaction Reports (CTR) when someone withdraws or deposits $10,000 or more in cash in a 24-hour period. Banking facilitators are also required to file Suspicious Activity Reports (SAR) when they suspect potential criminal involvement.
According to ABC News, FinCEN received a number of SARs from casinos and banks regarding Paddock's activity, although this has not been independently verified and it's unclear how the media site had access to that info. But to put that in perspective, in 2016, 57,318 SARs were filed by casinos and card clubs in the US, according to FinCEN.
Paddock was enough of a Las Vegas regular and gambler to have reached Seven Stars status, the highest loyalty level in Caesars' Total Rewards program, according to a source familiar with the investigation who spoke on the condition of anonymity with NBC News. The rewards level requires 150,000 tier points, which are acquired in various ways (1 point per $1 spent on hotel and dining, 1 point for every $5 spent on slot machines, for example), meaning that Paddock was free with his bankroll when in Sin City.
Can Girlfriend Unravel the Mystery?
Paddock also reportedly sent as much as $100K to Danley while she was away in the Philippines, and authorities hope to learn more about any possible motives from Danley. She reportedly told her family in the Philippines that she has a "clean conscience" before returning to the US and meeting FBI agents at the gate in Los Angeles.
Danley is an Australian citizen who was born in the Philippines. She's traveled around the world, but it's unclear how she became involved with Paddock.
In an interview with Australia's Channel 7 television network, one of Danley's sisters said Paddock sent her away, and that had she been there, she would have stopped his actions. The family member described her as "a good person."
Similar Guides On This Topic