Massachusetts Gambling Looks to Canada for Responsibility Program
Posted on: February 11, 2015, 01:17h.
Last updated on: February 11, 2015, 01:17h.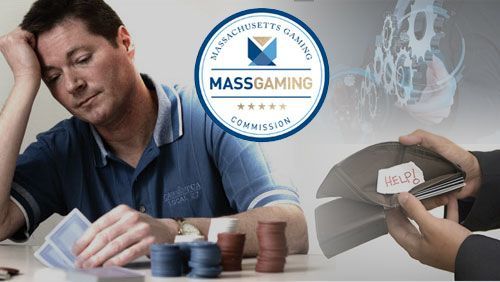 The two licensed Massachusetts gambling resorts won't arrive until the fall of 2017 at the earliest, but that isn't stopping local leaders in addressing problem gaming.
The Massachusetts State Gaming Commission announced this week it plans to adopt British Columbia's GameSense into its overall strategy to combat addiction at casinos.
Like the Canadian province, the government will fund the program.
Mark Vander Linden, the state's director of research and responsible gaming, says the commission "sought to identify the world's most promising and advanced responsible gaming practice," and that the GameSense brand "will greatly enhance our overall efforts to promote responsible gaming and effectively communicate with our citizens."
While Steve Wynn and MGM's resorts are still years away, the Plainridge Racecourse slot parlor is expected to break the starting gate in June.
Winning Bet
Launched in 2009 by the British Columbia Lottery Corporation, GameSense provides gamblers with factual information regarding responsible betting habits, evidence of addiction, how to make safe bets and choices, and resources to seek assistance.
From learning about probabilities and odds, to understanding the relationship between skill and chance, GameSense delivers tools for controlled gambling.
In addition to a 24/7 helpline, GameSense Info Centers are placed at all British Columbia casinos and gaming establishments.
These interactive kiosks allow gamblers to receive help immediately, offering direct access to understanding a game's structure, myths about gambling, and tips for a successful experience.
GameSense advisors are also on-hand ready to help answer any questions customers may have.
Worldwide Problem
Problem gambling is the predominant issue facing the passage of gaming legislation in America, but of course the issue isn't limited to the US.
In the United Kingdom, government leaders are demanding immediate action in obtaining a more socially responsible gaming environment.
The Gambling Commission is updating its License Conditions and Codes of Practice (LCCP) for operators to comply with. From making it exponentially harder for underage gamblers to access casinos, to creating a self-imposed exclusion program for addicted players, the LCCP says previous versions of its code failed to get results.
While Wynn and MGM will rely on repeat business to recoup their billion dollar ventures, too much of a good thing can lead to little of another.
Problem gambling is a big problem, but when the repeat offenders disappear, so can the revenues. In Sweden, executed responsible gambling practices have been so successful they've led to an eight percent decline in net gaming income. Gambling controls, such as mandatory player cards for all customers, led to the drop.
Sweden says it plans to continue enhancing its gaming experience, as it ideally grows a responsible gaming pool of players.
Tucked away in the densely populated Northeast US, Massachusetts lawmakers probably aren't too concerned with attracting adequate customers to support the resorts. With players expected to come from the many affluent surrounding areas and states, an ample revenue base won't be difficult to find.
When MGM Springfield and Wynn Everett open, the players will come. However, only the future knows whether problem gambling will weigh heavily on lawmakers responsible for bringing gambling to the Bay State.