Donald Trump Won't Reveal Tax Returns to American People, but Did for Casinos
Posted on: May 12, 2016, 02:17h.
Last updated on: May 12, 2016, 09:26h.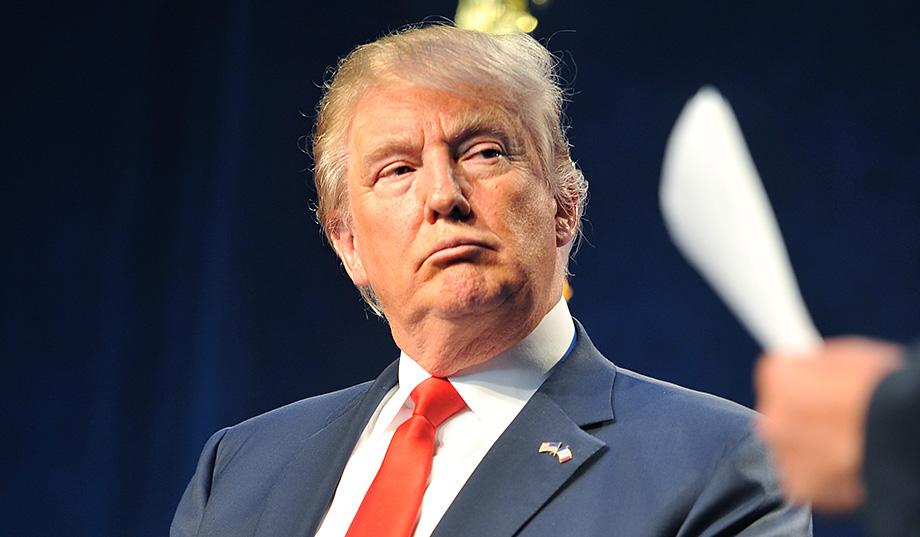 Donald Trump isn't adhering to calls for him to release his tax returns to show the American people just how much the billionaire is paying to the federal government on an annual basis.
Instead, the presumptive Republican Party nominee for the 2016 presidential election says his tax filings are currently being audited by the Internal Revenue Service (IRS) and therefore won't be made public until the investigation concludes.
The problem for Trump is that an IRS audit doesn't prohibit a taxpayer from making his or her returns public. Following a heated debate in February in which Trump told his challengers that he "can't do it until the audit is finished," the IRS released a statement that explained, "Nothing prevents individuals from sharing their own tax information."
Facing backlash from his critics and presumed Democratic challenger Hillary Clinton, Trump tweeted on Wednesday, "I told @AP that my taxes are under routine audit and I would release my tax returns when audit is complete, not after election!"
Opinions vary on why Trump might be reluctant to share his finances. One theory is that he isn't quite as rich as he's claimed, while another belief is that he has been using tax loopholes to avoid paying his so-called "fair share."
Casinos Over People
Should Trump not release his tax returns, he would become the first presidential hopeful to go such a route since the 1960s. The news media has long advocated that aspirants of the Oval Office show the American people their yearly income to defend both their business and personal records relating to their experiences.
For Trump, whose entire campaign is founded on being a business trailblazer who could lead the US to more prosperous times, releasing his returns would seemingly be a no-brainer for the GOP frontrunner.
Adding to the irony is a revelation this week made by CNN that Trump routinely provided his tax filings to gaming commissions while involved in the casino industry. Per CNN's Eric Bradner, Trump's attorneys delivered four years of tax info to the Pennsylvania Gaming Control Board in 2006 when Trump was bidding to build a Philadelphia casino.
Three months ago, Trump said, "I want to file it, except for many years, I've been audited every year. Twelve years or something like that, every year they audit me."
If he was being audited in 2006 as he claimed during the debate, it's unclear why he felt fine making his returns available to Pennsylvania gaming officials but a decade later doesn't feel voters deserve the same transparency.
Ryan and Trump Unite
Trump has plenty of detractors to face over the next seven months, but he persuaded one former opponent to his side on Thursday, Speaker of the House Paul Ryan (R-Wisconsin). The former 2012 vice presidential candidate had said he wouldn't support Trump this fall, but that changed after the two Republican heavyweights met this morning in Washington, DC.
"The United States cannot afford another four years of the Obama White House, which is what Hillary Clinton represents," Trump and Ryan said in a joint statement. "While we were honest about our few differences, we recognize that there are also many important areas of common ground."