New Jersey Casino Expansion? Not So Fast, Say New York Lawmakers
Posted on: June 10, 2016, 01:47h.
Last updated on: June 10, 2016, 01:47h.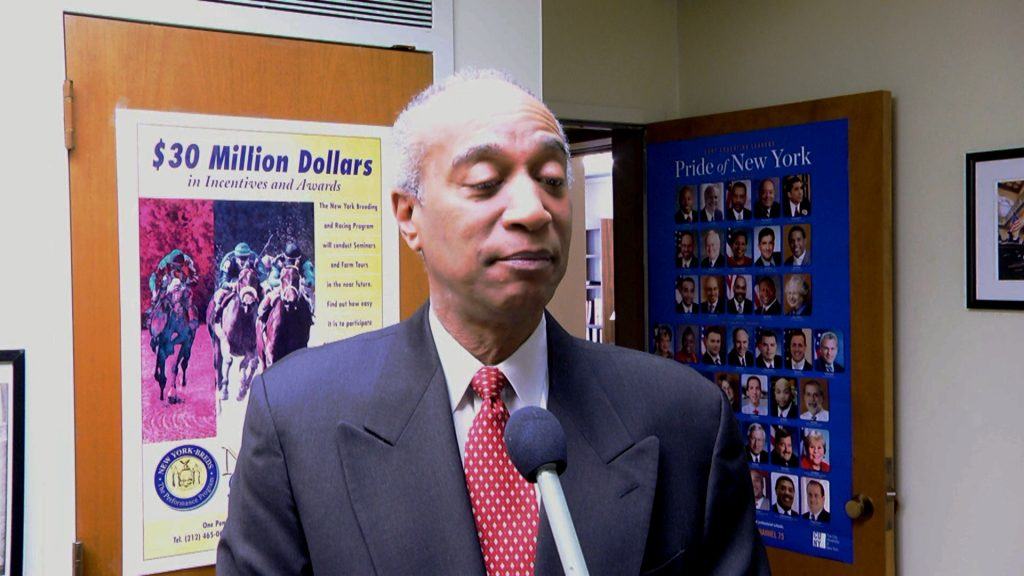 A recent push for New Jersey casino expansion has caused a boatload of controversy, and among those pushing back are neighboring New York City lawmakers.
Big Apple legislators are now considering cutting short the seven-year ban on licensing casinos in the New York metropolitan area, in order to counteract New Jersey's proposed expansion in the north, or at least they're pretending they will.
Confused? Allow New York Assemblyman Gary Pretlow (D-89th), Chairman of the New York Senate Racing, Gaming, and Wagering Committee, to clear things up.
"We're not telling them [New Jersey] what to do," Pretlow told Bloodhorse.com this week. "We're telling them if they do what they want to do then we're going to do what we want to do."
Ok, thanks, Gary.
To translate, New York is aghast that New Jersey is considering licensing two casinos in the north, in the midst of its own casino expansion upstate. They even had the chutzpah to consider one on the Meadowlands Racetrack in East Rutherford, home to the New York Giants and New York Jets, of all places. And one on the waterfront in Jersey City, directly across from Lower Manhattan.
Fool's Gold
New York, when it licensed three new casinos upstate this year, did so under the proviso that no casinos could be built downstate for seven years. This was written into the bill that authorized its expansion, which was passed in 2013.
But now, facing a potential border war in the south, New York pols are mulling the idea of tearing that agreement up, or at least making loud noises about doing so in order to warn New Jersey off.
New Jersey, of course, has problems of its own. Atlantic City's casino industry has been through tough times, largely due to oversaturation of the market and increased competition from the casino expansion of neighboring states, chiefly Pennsylvania. 
Some see northern casinos, which it's hoped would tempt gamblers across the Hudson, as the answer to all their problems, while others see them as a fool's gold that could spell curtains for Atlantic City.
November Referendum
New Jersey residents will decide the question of expansion in a referendum in November, and polls suggest they are almost equally divided on the issue. New York is hoping that by flexing its muscles it might be able to put New Jersey voters off, and scare away potential investors in North Jersey casino projects.
"I'm not interested in creating a border war with New Jersey, but New York has a vested interest in gaming and we're not going to allow one of our neighbors to take away from that," Pretlow said this week.
As well as opening up casino gaming to New York City and its suburbs, the state is considering the idea of giving Aqueduct Racetrack and Yonkers Raceway full-blown casino licenses. Or at least they will be talking very loudly about it whenever New Jerseyans are within earshot.