Las Vegas Back in Running to Host Republican National Convention
Posted on: June 3, 2020, 01:58h.
Last updated on: June 3, 2020, 02:38h.
Las Vegas is once again being considered for this August's Republican National Convention (RNC).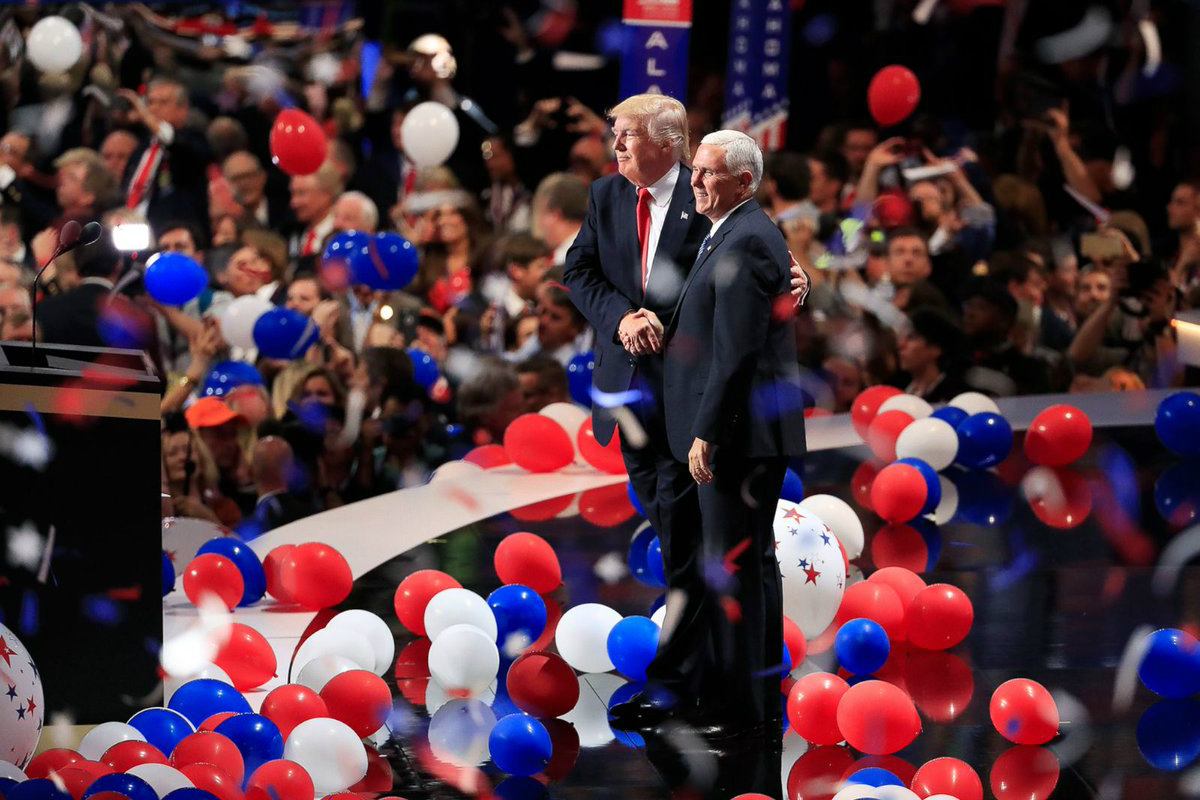 The RNC is scheduled for August 24-27. It was to be held at the Spectrum Arena in Charlotte, North Carolina. But because of the ongoing COVID-19 pandemic, and the state telling Republican leaders that it cannot guarantee a full capacity use of the venue, the GOP is looking elsewhere.
Had long planned to have the Republican National Convention in Charlotte, North Carolina, a place I love. Now, @NC_Governor Roy Cooper and his representatives refuse to guarantee that we can have use of the Spectrum Arena – Spend millions of dollars, have everybody arrive, and then tell them they will not be able to gain entry," President Donald Trump tweeted this week.
The President continued, "Governor Cooper is still in Shelter-In-Place Mode, and not allowing us to occupy the arena as originally anticipated and promised. Would have showcased beautiful North Carolina to the World, and brought in hundreds of millions of dollars and jobs for the State. Because of @NC_Governor, we are now forced to seek another State to host the 2020 Republican National Convention."
The 2016 RNC was held in Cleveland at Quicken Loans Arena.
Vegas Odds
Republican leaders want to hold its presidential nominating party in a swing state. North Carolina met that condition, but so does Nevada. Las Vegas was said to be one of the final 2020 candidates before the Republican National Committee selected Charlotte.
The Silver State voted for Republicans Ronald Reagan in 1980 and 1984, and George Bush in 1988. The state switched in 1992 for Democrat Bill Clinton, and helped reelect him in 1996. Nevada went with George W. Bush in 2000 and 2004, Barack Obama in 2008 and 2012, and for the first time since 1976, chose four years ago a presidential nominee who did not win – Hillary Clinton over Trump.
Online betting exchange PredictIt has former VP Joe Biden a heavy favorite in Nevada for November, his shares of winning the 2020 election at 83 cents. The latest Trump vs. Biden poll conducted in Nevada – from Fox News in January – gave the Democratic candidate an eight-point lead over the incumbent.
With Nevada seemingly a stronghold for Democrats, the GOP might choose a more winnable swing state for the Republican convention. Based on overseas odds in the UK, where betting on political outcomes is permitted, Las Vegas (and Nevada) has around a 4/1 to 5/1 odds of hosting the event.
Sunshine State
Another key swing state is Florida, and that's where the money is for the 2020 RNC, or so say oddsmakers. Bookies have the Sunshine State at 2/1 to host.
Florida would love to have the RNC," said Florida Gov. Ron DeSantis (R) this week. "Heck, I'm a Republican, it would be good for us to have the DNC."
Unlike North Carolina, Florida has been on the forefront of reopening businesses following coronavirus closures. DeSantis announced today, effective Friday, that bars, movie theaters, and other entertainment venues can reopen in 64 counties.
The order does not apply to the state's three hardest-hit counties: Miami-Dade, Broward, and Palm Beach.