Texas Gubernatorial Candidate Andrew White Wants Casinos to Fund Education
Posted on: April 22, 2018, 08:00h.
Last updated on: April 21, 2018, 04:54h.
Declaring an "educational emergency," Texas gubernatorial candidate Andrew White (D) revealed a $9 billion plan to improve the public school system throughout the Lone Star State.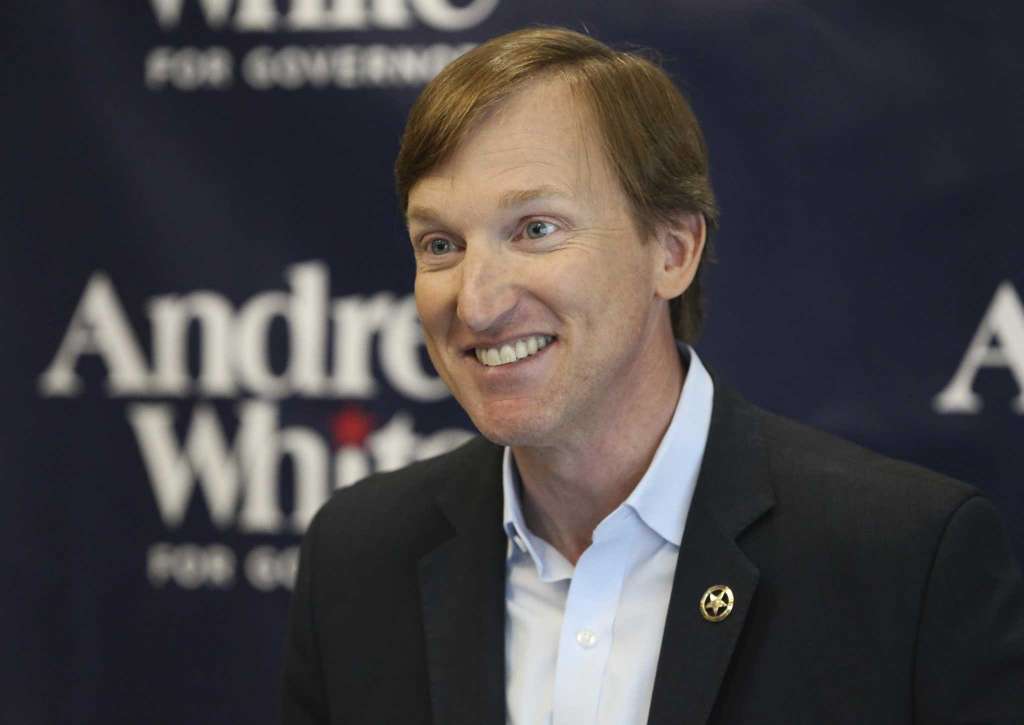 And under his governorship, he says casinos would help cover the increased costs.
White says he'll pay for the massive spending package by removing commercial property tax breaks, redirecting nearly $1 billion in border security funds, and "expand gaming at horse tracks for $3 billion."
Schools across Texas are facing budget challenges, and White believes gaming can help cover the gap. The state is currently home to tribal casinos that feature slot machines, as well as parimutuel wagering at horse racetracks.
White didn't specify what specific types of gaming he would seek to be allowed at horse racetracks in order generate the lofty $3 billion projection. Texas presently has four venues with live horse racing.
Any gaming expansion would need to be approved through a constitutional ballot referendum, with residents backing it by a two-thirds majority.
Polls Shrinking
In recent polls conducted by Quinnipiac University, White and his fellow Democratic challenger Lupe Valdez have both closed within 10 percent of Republican incumbent Gregg Abbott. White is hoping to win over some more left-leaning voters by looking to education.
His plan calls for giving all teachers an immediate $5,000 compensation or tuition bonus, reducing voucher programs that support charters, increasing the cost of living adjustment for retirees, and affording all public high school students who graduate with a 3.0 GPA or higher a $5,000 scholarship to any state college.
Valdez too supports increased funding for education, but he isn't so sure expanded gambling is the answer. "I'm not sure that the good outweighs the bad," Valdez told the San Antonio Express-News. "I can be convinced, though."
Quinnipiac has Abbott ahead of White 48-41 in a head-to-head matchup. The current governor's lead is slightly larger on Valdez, 49-40.
However, Quinnipiac says Abbott still has a 54 percent approval rating statewide. "Governors with 54 percent job approval ratings rarely lose," Quinnipiac Assistant Director Peter Brown stated.
The last Texas governor with a "D" by their name was Ann Richards, whose one term ended in 1995. She was defeated by George W. Bush, who of course would go on to become the 43rd president of the United States.
White's father Mark, also a Democrat, served as the governor of Texas for one term in the 1980s.
Bettors Like Valdez
Gambling on election results is predominantly illegal in the US, but online prediction market PredictIt.org uses an educational loophole that allows people to take "shares" of political outcomes.
A poll conducted by the University of Texas and Texas Tribune in February, the last Democratic primary poll released, had Valdez far ahead of White at 43-24 percent.
PredictIt users agree, as shares of Valdez winning the May 22 runoff are selling for 85 cents, while White shares can be purchased for just 20 cents. Winning shares will each be paid $1.