2020 Republican National Convention Las Vegas Hosting Odds Lengthen, North Carolina Rumored to Be Next GOP Hot Spot
Posted on: July 12, 2018, 05:00h.
Last updated on: July 12, 2018, 05:10h.
The 2020 Republican National Convention is looking like a long shot for Las Vegas. Despite Nevada Republican Party Chairman Michael McDonald's best efforts, rumors are that the GOP will formally nominate its next presidential candidate in Charlotte, North Carolina.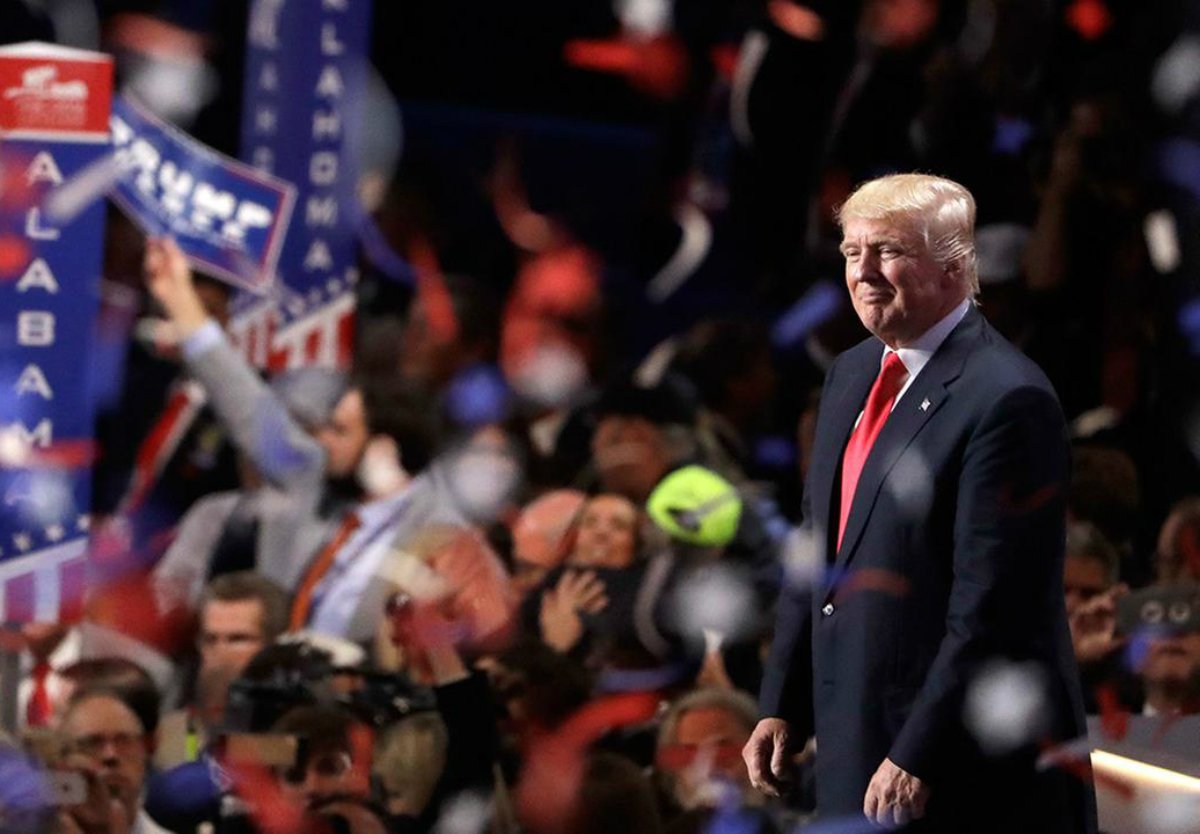 The Wall Street Journal reports the Republican National Committee (RNC) is nearing a deal with Charlotte to host the quadrennial event. Along with Las Vegas, more notably GOP-friendly Nashville, Tennessee and Kansas City, Missouri were said to be on the RNC's shortlist.
"I visited Charlotte last month, and I love Charlotte. But I know Las Vegas could do it better," McDonald told the Charlotte Observer this week.
But Las Vegas never submitted a formal bid after the city's Convention and Visitors Authority (LVCVA) said no exhibition space could possibly be empty for a full six weeks leading up to the event, which is a security requirement of the RNC for any host site.
McDonald told the RNC it doesn't need to use LVCVA-sanctioned space, however. Instead, he suggested the GOP use the new Las Vegas Raiders stadium: currently a sea of enormous cranes. The $1.8 billion, 65,000 seat domed structure is on pace to be completed ahead of the 2020 NFL season.
McDonald hasn't been the only Republican rooting for Nevada. The WSJ said President Donald Trump "privately expressed interest in holding the convention in Las Vegas," which is one of six American cities that's home to a Trump-branded hotel.
Trump's own 2020 presidential candidacy is pretty much sealed up. PredictIt shares of the sitting president securing the Republican Party nomination are trading at 64 cents this week. Irish bookmaker Paddy Power sets the odds at 2/7, or implied odds of 78 percent.
On the Democratic ticket, Kamala Harris and former VP Joe Biden are the frontrunners at 6/1. Oprah Winfrey is at 12/1.
Overshadowing Concerns
Las Vegas' chances of hosting the Republican National Convention have been dimmed by the high-profile nature of the city itself, as well as its "Sin City" nickname, according to WSJ.
Fears of staged protests in a town heavily populated with DACA union workers may have weighed in as well.
Despite Trump's rich past in the casino industry — and some of his largest donors, including LVS CEO Sheldon Adelson — being kingpins there, advisers to the president have reportedly told Trump it would be best to avoid Southern Nevada.
Charlotte Opposition
Charlotte Democratic Mayor Vi Lyles, as well as the Charlotte Regional Visitors Authority, support allowing the Republican National Convention to be hosted inside the Spectrum Center, an indoor arena that's home to the NBA Hornets.
The Spectrum Center is the same venue where former President Barack Obama was nominated by his party for a second time during the 2012 Democratic National Convention.
Not all city officials are on board, however, when it comes to the Republican Convention.
Council member Justin Harlow (D) opined "this would not be a 'convention as usual'" due to Trump. At least two other city council members have expressed opposition as well.
Similar Guides On This Topic