Korn Ferry Tour Player Jake Staiano Says He Was Suspended for Betting $116
Posted on: October 31, 2023, 12:29h.
Last updated on: October 31, 2023, 08:25h.
Korn Ferry Tour player Jake Staiano received a three-month suspension last week from the PGA Tour for placing prohibited bets. Staiano was one of two players that the PGA Tour announced had violated its Integrity Program, which mandates that players refrain from betting on professional golf.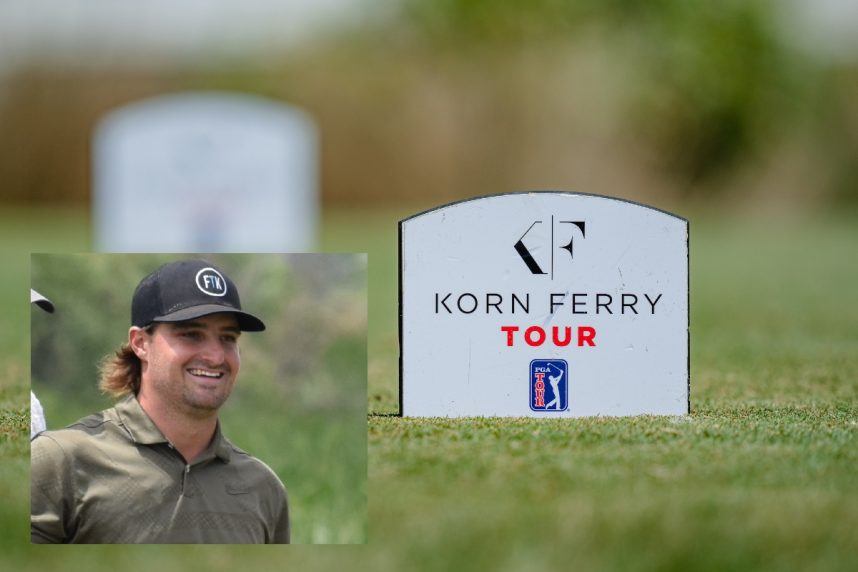 Seeking to clear some of the controversy, Staiano went on the "Any Given Monday" golf podcast with Ryan French. Staiano explained that he isn't a prolific sports bettor, but his suspension was instead related to four bets he made on golf in 2021.
The 27-year-old Colorado native, who has career earnings of less than $31K, said he wagered $25 on Bryson DeChambeau to birdie a par 5 during a PGA Tour tournament. Staiano wasn't playing in the event and didn't have status at the time.
Staiano said his three other bets all occurred when DeChambeau played Brooks Koepka in the made-for-TV "The Match" that occurred at Wynn Golf Club in Las Vegas on Nov. 26, 2021. Staiano again bet on DeChambeau (Koepka won).
The four wagers, Staiano claims, totaled $116.20. The PGA Tour, which governs the Korn Ferry Tour — its developmental tour — said last week that Staiano participated in "prohibited conduct" and is therefore banned from professional golf for three months.
Staiano made just six of 17 cuts he played during the 2022-23 seasons. His best finish was a T19 finish in June at the BMW Charity Pro-Am that won him $12,210.
Excessive Punishment?
The PGA Tour has received considerable backlash for suspending Staiano and Vince India, the latter of whom received a six-month ban for betting on golf.
The Tour confirmed that neither player bet on tournaments they participated in and didn't engage others in an attempt to predetermine an outcome. India hasn't commented publicly on his suspension, which runs until March 17, 2024.
Staiano told French that he was discussing his suspension openly to prevent another up-and-coming player from receiving a similar ban, which prevents them from trying to make a living.
I've accepted my punishment. Fair or not, people can argue that, but one of my biggest things is I want to make sure other guys understand exactly what happened so they don't make the same mistake," Staiano said.
Staiano is suspended through December 11, as his ban was initiated on September 11, the Tour said. The suspension comes at a most critical time for Staiano, as he was set to try to retain his Korn Ferry Tour privileges through the PGA Tour's Q-School. Staiano was slated to compete in the second stage of Q-School next month.
Staiano said the Tour did reimburse his $4,500 Q-School entry fee.
Defining Pro Golf
Staiano said he wasn't aware of what exactly constituted a professional golf tournament despite completing the Tour's Integrity Program tutorial. He says he "truly didn't think" the DeChambeau match against Koepka "was considered a professional golf event."
"The Match" wasn't sanctioned by the PGA Tour but was considered an exhibition event. Staiano said he was informed that the Tour hired a "third party" to perform probes on all players to determine who was out of compliance with the Integrity Program.
Whether that's true isn't known, but casual betting among players before, and sometimes during, PGA Tour events is a rather known thing. Though it's presumed he isn't the only one who has bet on golf, through a sportsbook or amongst friends, Staiano said he's only to blame "for being naïve" and not fully comprehending what he labeled a "vague gray area."