PGA Tour Suspends Korn Ferry Players for Betting Violations
Posted on: October 29, 2023, 08:40h.
Last updated on: October 30, 2023, 02:49h.
The PGA Tour has suspended two players who compete on its Korn Ferry Tour for betting violations.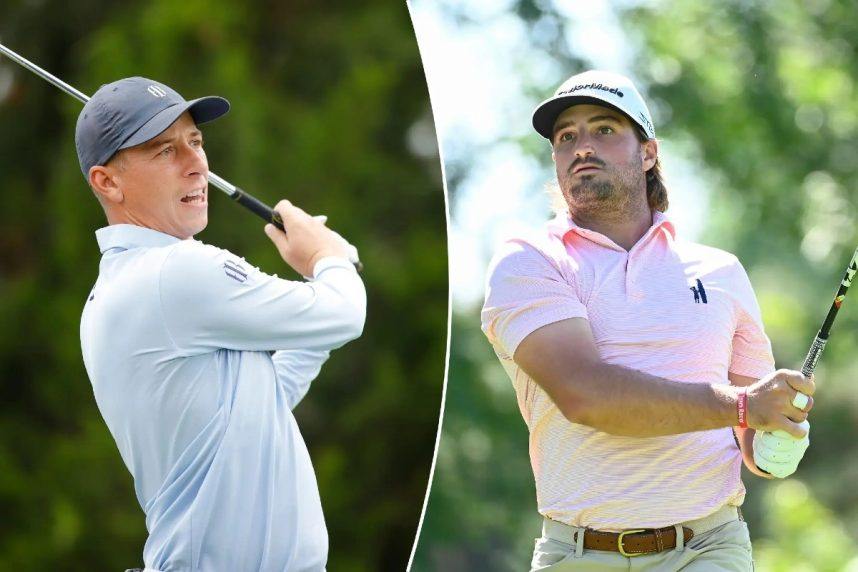 The Korn Ferry Tour is the PGA Tour's premier developmental tour. The top 30 players on the season-long points standings receive PGA Tour cards for the following season. Players who win three times on the Korn Ferry circuit in a given year are also automatically promoted to the PGA Tour.
The Korn Ferry is one of six tours the PGA Tour governs and manages, with the others being PGA Tour Champions, PGA Tour Canada, PGA Tour China, and PGA Tour Latinoamérica.
Though players are not employees but independent contractors, those who compete on the six tours are subjected to PGA Tour player conditions. One such regulation is abiding by the PGA Tour Integrity Program.
In the "Prohibited Conduct" section of the Integrity Program, players are notified that betting on professional golf is prohibited. The stipulation applies to sports betting and fantasy sports and includes free-to-play contests.
Two Players Suspended
In a brief statement issued this week, the PGA Tour said Korn Ferry players Vince India and Jake Staiano — two players only the most diehard golf fans would know — had been suspended from competition. The tour cited betting violations for the penalties.
Both players placed bets on PGA Tour competitions, however neither player bet on tournaments in which he was a participant," the Tour statement read.
India was given a six-month suspension from PGA Tour-sanctioned tournaments. His suspension began on Sept. 18 and runs through March 17, 2024. Staiano is suspended for three months. His term began on Sept. 11 and expires on Dec. 11.
The Tour will have no further comment on the suspensions at this time," the statement concluded.
X users were quick to ask why a player on a PGA Tour circuit can't wager on golf events they aren't competing in.
The PGA Tour is such a joke. These were totally innocuous bets. Go ahead and give them a slap on the wrist … but the punishment here does not fit the crime," opined Nick Lynk.
"Why not a warning? These guys aren't big-time gamblers I bet," added another on X. "This is pretty pathetic. No wonder dudes go to LIV."
Betting Embrace
The PGA Tour — like the NFL, MLB, NBA, and NHL — has largely embraced sports betting since the US Supreme Court in May 2018 ruled that the Professional and Amateur Sports Protection Act violated anti-commandeering interpretations of the Constitution. Legal sports betting has since expanded from Nevada to more than 30 states.
Sports betting's emergence has been credited with increasing interest in the sports. Golf has benefited, as the four majors saw a significant increase in television viewership this year. Sunday's final round at the Masters drew over 12 million viewers, the most-watched golf telecast in five years.
Among the "Official Marketing Partners" of the PGA Tour are bet365, BetMGM, betPARX, DraftKings, FanDuel, and PointsBet. Golf has also been a major win for oddsmakers, as many golf bettors place wagers on individual players to win. With weekly PGA Tour fields typically ranging from 132-144 players, the odds aren't necessarily good for bettors.