PGA Tour Players Forced to Undergo Anti-Gambling Program
Posted on: January 7, 2018, 02:00h.
Last updated on: January 7, 2018, 06:21h.
The wraparound PGA Tour season got back in full swing this week with the Sentry Tournament of Champions in Maui, Hawaii. But before players who won an official event in 2017 teed off, all were required to watch an online anti-gambling tutorial.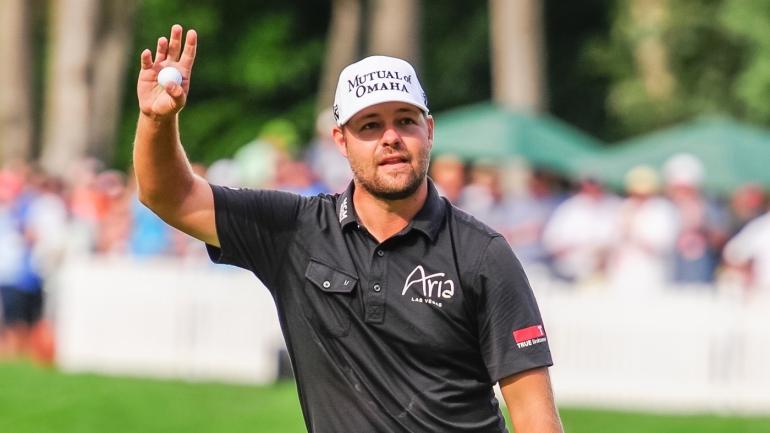 The PGA Tour announced the formation of its Integrity Program last fall, and it was officially implemented on January 1. The goal of the comprehensive program is "to maintain integrity and prevent and mitigate betting-related corruption in PGA Tour competitions."
Working with Genius Sports, a London-based data technology, distribution, and analytics firm, the Tour developed a program to educate its members on how to protect themselves from outside influences. Players have to watch the online video before they can participate in a Tour-sanctioned event.
"No sport is fully immune from the potential influence of gambling. So, we felt it was important to move forward with an Integrity Program to further protect our competition from betting-related issues," PGA Tour Commissioner Jay Monahan explained.
The Integrity Program is being deployed across all six tours overseen by the PGA Tour. They include, in addition to the PGA Tour, the PGA Tour Champions, Web.com Tour, Mackenzie Tour-PGA Tour Canada, PGA Tour Latinoamerica, and PGA Tour China.
The Integrity Program bans players, caddies, family members, instructors, trainers, tournament personnel and others from betting on golf events they're involved.
Stroke of Genius
The PGA Tour said developing an anti-gambling problem was critical as the popularity of betting on golf continues to increase. Currently in the US, golf wagering is confined to Nevada, and parlay betting in Delaware.
But that could soon change if the federal ban is repealed or struck down by the US Supreme Court. If the happens, sportsbooks could soon be on their way to casinos across the country.
Theoretically, more sports gambling might increase the chances of a rogue individual successfully approaching a player and colluding for sports betting purposes. In-game betting is the greatest risk, as a player could purposely make a double bogey on an easy hole, with the gambler winning on long odds.
The Tour and Genius Sports says trained security officials will be at events this year to monitor fans in the galleries who are using their phones. Golf odds will also be monitored for unusual or suspicious activity.
Betting Widespread
With the average tournament purse now over $6 million each week, PGA Tour players would seemingly be less susceptible to throw a round or hole than members of the lower-money tours.
While a $10,000 offer wouldn't presumably convince a multimillion-dollar player like Jordan Spieth or Dustin Johnson, a player struggling to put food on the table on the Web.com might jump at the offer. A PGA Tour member who knows he can't make the cut (and therefore any money that week) could also be up for the illegal bribe.
Another concern on the main Tour is betting between players. Superstar and fan favorite Phil Mickelson, whose longtime pal Billy Walters, a professional sports better who was sentenced to federal prison last year for insider-trading, is notorious for forging in-game wagers with his competitors and friends.