PGA Tour Officials Say Sports Betting Hasn't Increased Heckling, Players Disagree
Posted on: August 23, 2023, 01:09h.
Last updated on: August 23, 2023, 06:23h.
PGA Tour officials claim they haven't seen an uptick in players being heckled by fans despite some recent incidents. It's a position not entirely shared by players.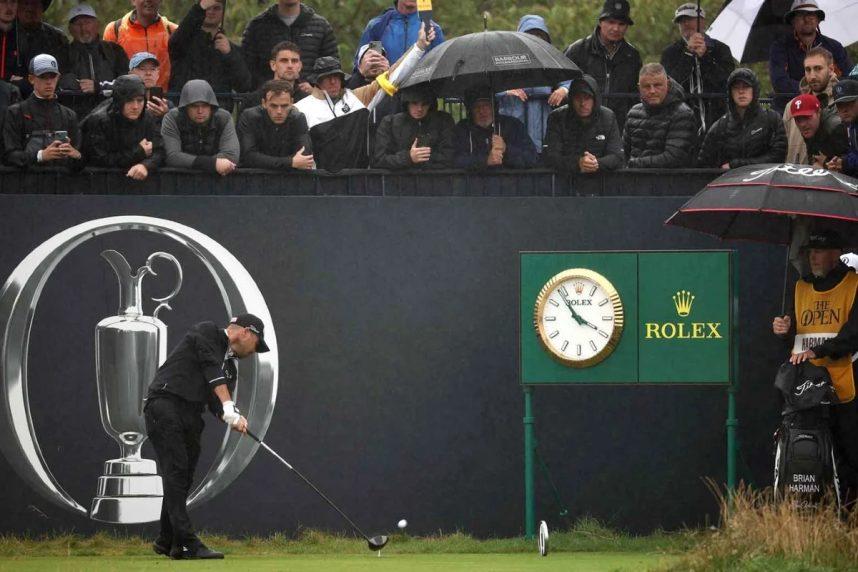 This past Sunday, Max Homa said a fan at the BMW Championship at Olympia Fields Country Club tried to mess him up on the 17th hole. Homa said the culprit reportedly had a $3 wager that he would miss the five-foot putt.
I love that people can gamble [legally] on golf, but that [heckling] is one thing I'm worried about," Homa explained afterwards. Homa, the world's seventh-ranked golfer, said the same individual had openly cheered when his playing partner, Chris Kirk, left his birdie putt short.
Homa conceded that being heckled is rare, and most "fans are so great about being quiet" during play.
"When anybody talks, it's [usually] unintentional," Homa explained. "They don't know we're hitting. It just sucks when it's intentional."
Homa is one of the more popular players on Tour. The Arizona native and six-time PGA Tour winner is a lock for the Ryder Cup this fall, where he'll represent the United States in Rome from September 29 through October 1.
Rickie Fowler was subjected to heckling at the US Open in June. After missing a putt, a fan yelled, "What are you doing?" Fowler shrugged his shoulders.
And at last month's Open Championship at England's Royal Liverpool, eventual champion Brian Harmon said he was motivated by a heckler who earlier in the week told the eventual winner that he "doesn't have the stones" to win a major.
Heckling Happenings
Responding to an inquiry from ESPN's David Purdum, who covers sports betting for the sports conglomerate, Tour spokesperson Laura Neal said incidences involving unruly fans haven't increased since sports betting expanded across the US.
This isn't rampant," Neal said. "Of course, for our security team, we want to make sure our players have the proper arena to compete in, but [there's been] nothing outside the ordinary since gaming has become legal."
Though Homa made the putt, he says even rare heckling gives reason for players to constantly think about whether someone will try to mess them up mid-shot or putt.
"It's always something that's on your mind," Homa said. "It's on us to stay focused. But it's annoying."
Jon Rahm, the world's third-ranked golfer, says Neal is incorrect in her heckling assessment. The Spaniard who won this year's Masters says bettors are regularly trying to influence the game.
I feel like we hear it every single round," Rahm said on Tuesday ahead of the Tour Championship, the third and final leg of the FedExCup Playoffs. "It happens way more often than you guys may hear."
"In golf, spectators are very close, and even if they're not directly talking to you, they're close enough to where if they say to their buddy, 'I bet you 10 bucks he's going to miss it,' you hear it," Rahm explained.
Tour Championship Odds
The final 30 players in the chase for the FedEx Cub tee it up this week at East Lake Golf Club outside of Atlanta for the Tour Championship. The culmination of the playoffs begins with a staggered start, with players starting from -10 par to even par.
Scottie Scheffler enters the finale as the points leader and therefore, starts at -10. Viktor Hovland is second and starts at -8, while Rory McIlroy begins at -7 for entering third.
Rahm begins at -6, and Lucas Glover tees off Thursday at -5. The rest of the field begins at -4, -3, -2, -1, or even par.
Starting with a two-shot cushion naturally has Scheffler as the betting front-runner. The world's top-ranked player is at 5/4 to win the Tour Championship and FedExCup.