Judge Rejects Part of Poker Player's $2M Lawsuit Against Casino Owner Leon Tsoukernik
Posted on: October 17, 2017, 05:03h.
Last updated on: October 17, 2017, 05:04h.
A Las Vegas judge dismissed eight of the 10 claims in poker player Matthew Kirk's lawsuit against Leon Tsoukernik, a fellow high-stakes rounder and owner of King's Casino in the Czech Republic.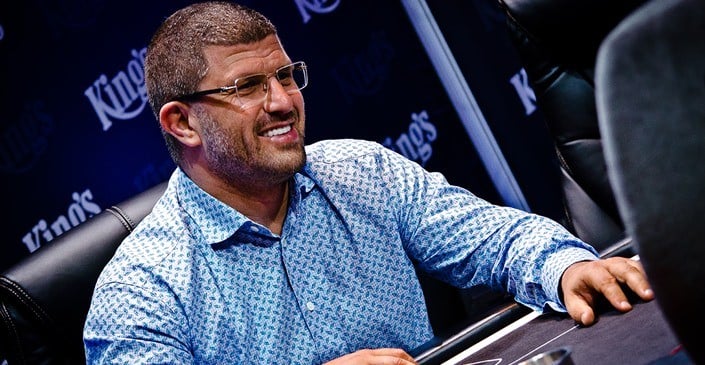 District Judge Linda Marie Bell said the $2 million that Kirk is seeking amounted to an "unenforceable gambling debt."
"Whether in the form of casino chips, cash, or gold bars, Mr. Tsoukernik received a loan for wagering against Mr. Kirk," she wrote in her ruling. Bell did not dismiss the case outright, however, as defense attorneys requested, saying that Kirk could still pursue money he believes he is owed on grounds of fraudulent inducement and unjust enrichment.
Attorneys representing Kirk told the Las Vegas Review-Journal that they were pleased with the decision as the case moves forward.
"We're pleased with the court's ruling that we are able to maintain our lawsuit and seek damages from the defendant," attorney Richard Schonfeld said.
Tsoukernik is in Rozvadov, Czech Republic, where his King's Casino is preparing to host the World Series of Poker Europe, which begins on Thursday. His lawyer wrote in court papers that the entire lawsuit should be dismissed.
"The alleged gaming debts are void and unenforceable and do not give rise to any administrative or civil action," he wrote.
High Stakes Gone Awry
Kirk and Tsoukernik were playing a high-stakes, heads-up match at the Aria in Las Vegas last May. The owner of the King's Casino didn't have the cash on hand, so as is often customary in such high-stakes matchups, Kirk loaned him money at the table so they could keep on playing. According to the lawsuit, Kirk made four separate loans totaling $3 million, with Tsoukernik agreeing to pay the money back following the session.
To keep a record of the transactions, Kirk followed each piece of the loan with a text message between the two confirming the amount. Video surveillance in the Ivey Room, a special high-roller area of the Aria poker room, also confirmed that the peer-to-peer transactions took place.
Kirk, who resides in Australia and is known in poker circles by the nickname "Aussie Matt," says he hounded Tsoukernik for a week and was eventually paid $1 million. But the European casino owner, who was in town for the WSOP and to promote the WSOPE that he was hosting in October and November, refused to pay the balance, saying via text, "Not valid. 0 now."
Kirk filed lawsuit later in June for the unpaid $2 million.
"The defendant has committed a fraud upon the plaintiff," Kirk's lawyers wrote in a brief submitted to the court at the time. "Those text messages indicate that defendant never intended to pay his loans."
Second Welching Allegation
High-stakes poker pro Elton Tsang from Canada also recently came out to publicly say he was a victim of Tsoukernik. He asserted in August that a year earlier he loaned and did not receive payback of nearly $2.4 million at a cash game in Barcelona, attended by several notable players, including Dan Cates, Antanas Guoga, Fedor Holz, Richard Yong, Peter Chan, and Winfred Yu.
Tsang also alleges that efforts to collect were met by associates of Tsoukernik attempting to intimidate him to stop trying to get paid on an invalid debt.
Tsoukernik has denied Tsang's allegations, claiming these losses were invalid because the game was "strange and not fair."