Japan's Proposed Limit on Casino Floor Space Might Hinder Market, Operators Expected to Scale Back Investment
Posted on: July 31, 2017, 01:00h.
Last updated on: July 31, 2017, 10:16h.
The size of the casino floors inside Japan's two integrated resorts might be restricted to 15,000 square meters (161,458 square feet) should the country's national legislature take the advice of a key advisory panel.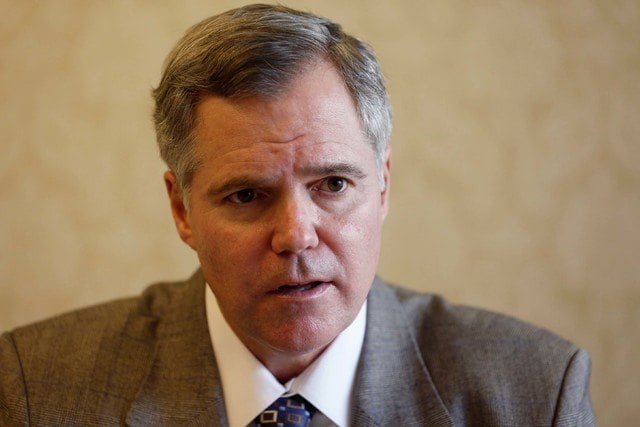 The National Diet is presently working on its integrated casino resorts bill, which is expected to authorize construction of two multibillion-dollar properties. The world's major casino companies are eagerly awaiting those details, but a report this week might suppress some of that enthusiasm.
A government-appointed integrated resort (IR) advisory panel, the key group counseling the Diet on the casino legislation, has suggested that the bill include the 15,000-square-meter restriction. By comparison, Las Vegas Sands' Venetian Macau's gaming space is 51,000 square meters, or roughly 550,000 square feet.
Operators pushed back on the news, telling the panel that such a recommendation will force them to restrict their total investments. Sands, as well as MGM Resorts, the two frontrunners for the licenses, have both previously pledged total capital of up to $10 billion to construct the massive resorts.
"Gaming companies are very rational: they'll calculate how much revenue they can generate with a 15,000-square-meter casino floor, and they will only invest as appropriate for that, which certainly won't be $10 billion," Seth Sulkin, chair of the American Chamber of Commerce Japan's casino taskforce, told Reuters.
No Small Wonder
Why would Japan opt to limit casino floor space and potentially block an unrealized market that could see annual revenues hit $10 billion? Because public support is grave. Japanese citizens are worried about the dangers commercial casino-style gambling might bring.
Pachinko, a game that resembles a vertical pinball machine that's commonly played for ultra-low stakes, is already wildly popular. Many are worried full-fledged slot machines would entice a considerable portion of pachinko players to casinos where more costly wagers are accepted.
The Diet's number one goal is crafting a bill that is popular in the public's eyes. That's why it's also considering employing an entrance fee on Japanese citizens that could be as much as $100 per visit. The toll is to ideally keep problem gamblers out.
Playing It Safe
By all accounts, it appears Japan is going to take a more conservative approach to casinos, and not create a gambling hub to compete with Macau or Las Vegas. That's of course disappointing to the gaming conglomerates that thought they had finally found their industry's holy grail.
The 11th most populated country, and also one of the richest, Japan has been viewed as the premiere untapped market for decades. The Diet passing its first gambling law in December provided extra celebration during the holiday season.
Fast forward half a year, and the excitement is being subdued.
"Any of us who are involved in Japan sees the potential," MGM Resorts Executive Vice President Alan Feldman told the Las Vegas Review-Journal recently. "We've just got to have legislation that permits that to happen.
Japan is thought to be heavily relying on Singapore's IR blueprint. When that country legalized gambling more than a decade ago, it capped floor space at 15,000 square meters. But casino executives point out that Singapore's population is less than six million, while Japan is home to over 127 million.
Similar Guides On This Topic
Latest Casino Stocks:
Retrieving stocks data...
Retrieving stocks data...
Retrieving stocks data...
Retrieving stocks data...
Retrieving stocks data...