Japanese Baseball Player Banned for Gambling, While Germany's Max Kruse Fired After Building Chicken Coop
Posted on: March 22, 2016, 05:54h.
Last updated on: March 22, 2016, 06:18h.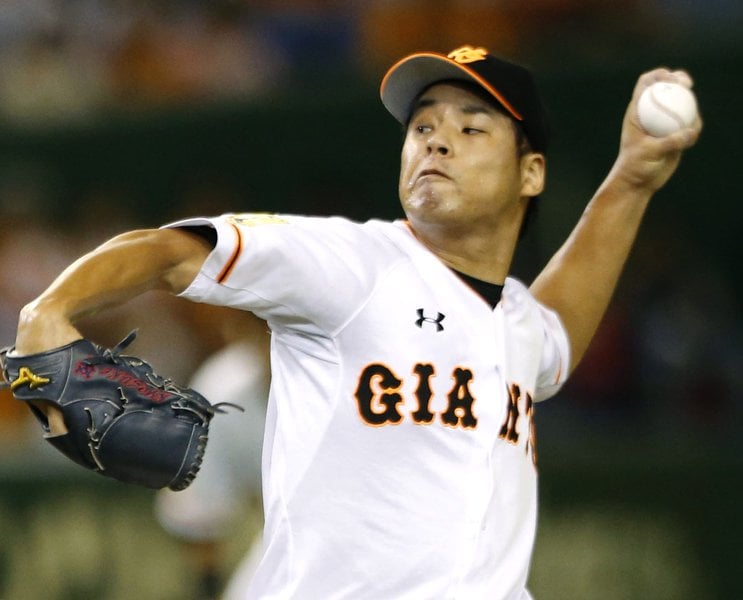 Japanese baseball player Kyosuke Takagi, a pitcher for the baseball team known as the Yomiuri Giants, has been banned from the sport for a year and fined $45,000, following his admission last year that he gambled on his own game.
The Giants are Japan's oldest baseball team, described as East Asia's answer to the New York Yankees. But the team has been engulfed by a sports betting scandal over the past 12 months that has resulted in the resignation of three top executives and seen three other players banned for life.
While there is no suggestion of involvement in match-fixing, sports betting is illegal in Japan. Thus the participation of professional athletes in wagering on the outcome of matches is tantamount to professional hara-kiri.
 Tearful Confession
Investigators from Nippon Professional Baseball accused Takagi of betting on eight or nine games in the spring of 2014. The left-handed pitcher, who once dreamed of playing for American major league baseball, publicly confessed to his crime during a tearful press conference last year. He also admitted to lying to investigators.
Takagi was spared a life ban after it came out that he had attempted to break ties with the illegal betting ring.
"I've betrayed all the people associated with me since I started playing baseball in elementary school," he said. "I'm really sorry."
His teammates Satoshi Fukuda, Shoki Kasahara, and Ryuya Matsumoto were banned from the sport indefinitely for betting on games and playing high-stakes mahjong in an underground gambling club.
Let's put that in perspective: American football player Ray Rice initially received a mere two-game suspension after being arrested for domestic violence. Rice was later suspended indefinitely after video of him dragging his then-fiancée from an elevator and knocking her unconscious at the Revel Casino, Atlantic City, was posted on TMZ.
But he eventually won an appeal of that suspension, and even married the very woman he punched in the elevator encounter. He remains a free agent, albeit an unsigned one.
Similarly, Michael Vick, also now in "free agent" status, not only signed back on to professional play after serving a mere 21 months in prison for a brutal dog fighting ring that tortured and killed hundreds of dogs, he went on to be awarded NFL Comeback Player of the Year in 2010 as the Eagles' starting quarterback.
Shame is a not very deeply felt emotion when it comes to the NFL and American sports.
Kruse Out of Control
In related, and somewhat lighter, news, German soccer star Max Kruse made the headlines last week after he was fined by his club, Wolfsburg, for inappropriate behavior, to wit, leaving $83,000 in poker winnings in the back of a taxi.
Kruse reportedly won the money at the WSOPE in October, but his paymasters at Wolfsburg were only alerted to the mishap by a subsequent police investigation into the whereabouts of the missing money. The soccer star's winnings were never recovered, but he was fined $30,000 by Wolfsburg for reckless conduct, leaving him in the red for well over $100K.
Just when you thought things couldn't get any worse for the Kruse, he was publicly admonished this week by Wolfsburg for his apparent over-fondness for Nutella, a brand of chocolate hazelnut spread, a predilection unbecoming of a top class athlete, said the club.
They told him to kick the habit, ordering him to help out at a youth group as part of the club's community program. Here he was photographed by tabloids building a chicken coop in humiliating green dungarees.
The 28-year-old has now been dropped from the German national team ahead of its forthcoming game against England. Whether this is because of his gambling, his inability to keep track of enormous wads of cash in a vehicle, the bizarre Nutella addiction, or simply being too cooped up, is unclear.
Or maybe he was just fired for being pretty weird.