Henry Ruggs, Ex-Raiders Player, Apologizes for Fatal DUI Before Controversial Sentence
Posted on: August 10, 2023, 04:25h.
Last updated on: August 10, 2023, 12:11h.
Former NFL Raiders wide receiver Henry Ruggs III asked for forgiveness this week before he was sentenced for his role in a deadly crash in Las Vegas.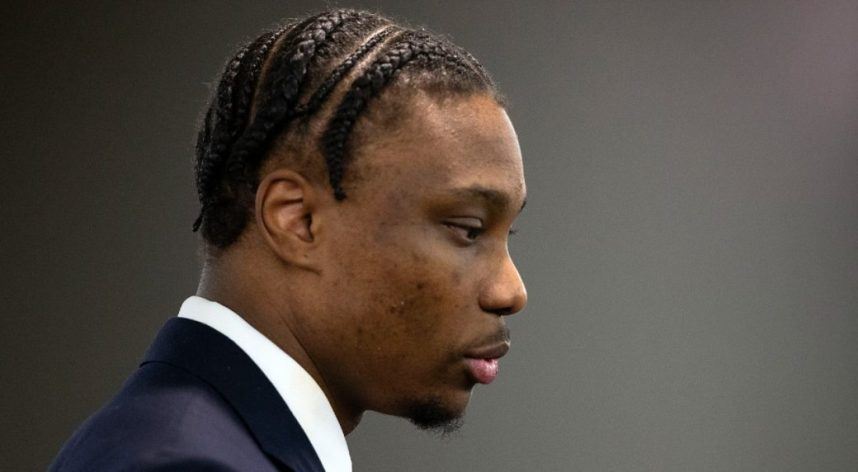 Under a plea deal, Ruggs will spend at least three years, and perhaps as many as 10 years, in prison.
Ruggs's sentence was approved by Judge Jennifer Schwartz on Wednesday at the Las Vegas Regional Justice Center following a 20-minute hearing. She called it a "traumatic, tragic case."
Moments before the Las Vegas crash, Ruggs was driving his Chevrolet Corvette up to 156 mph before colliding with another vehicle driven by Tina Tintor.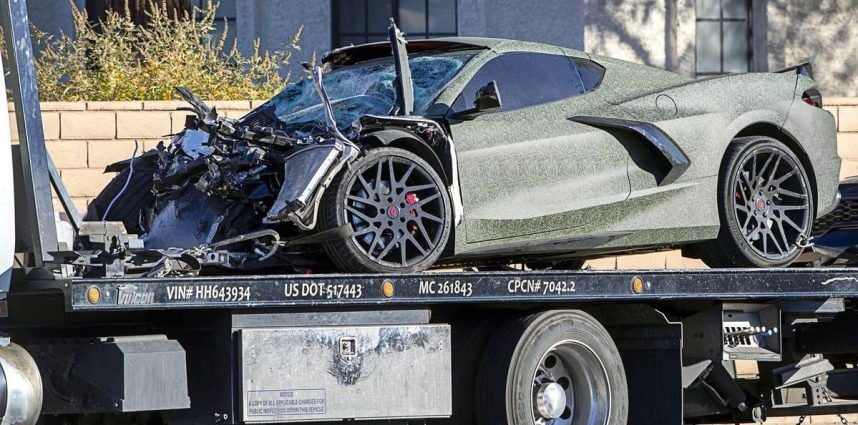 Tintor, 23, who was driving a Toyota RAV4, and her dog, Max, perished in the fiery collision on Rainbow Boulevard on Nov. 2, 2021.
Ruggs's blood alcohol level was found to be at 0.16 after the accident, according to prosecutors, which is two times Nevada's legal limit.
Ruggs was socializing at TopGolf in Las Vegas hours before the crash.
No Excuses
During the hearing, Ruggs apologized to Tintor's family, the Raiders, and his own relatives.
"I have no excuse," Ruggs said about the crash. The incident was "not a true reflection" of who he is, he added.
To the parents and family of Ms. Tintor, I sincerely apologize for the pain and suffering my actions the morning of Nov. 2, 2021, have caused you, your family and those who knew Ms. Tina and Max," Ruggs said in the courtroom. "I let my family, my teammates and those who believed in me down with my actions and hurt so many."
Ruggs' Las Vegas-based attorney, David Chesnoff, described him in court as a "kind, shy, extremely bright and thoughtful young man."
Before sentencing, a statement from the victim's mother also was read.
It said in part that Tintor was "taken away at the hands of another's negligence" and that this tragedy was preventable.
"Her beauty has been stripped from the world," the statement added. "Our Tina was special to us in that she was unlike any other. Her perspective on the world made everyone around her better."
Plea Deal
Under the deal, Ruggs pleaded guilty to DUI resulting in death and vehicular manslaughter.
The sentences for both counts will be served concurrently.
Other original charges against him were dropped, including reckless driving, driving under the influence, causing substantial injury, and a gun charge. A loaded firearm was found in the Corvette after the accident.
Riggs faced up to 50 years in prison if he would have been convicted of those dropped charges, prosecutors said.
After he serves three years in prison, Ruggs is likely to be eligible for parole under Wednesday's sentence.
NFL Career
After the crash, Ruggs was released by the Raiders. Ruggs had signed a four-year NFL contract reportedly worth more than $16M.
He was a first-round NFL Draft pick. Ruggs led the Raiders in receiving yards in 2021. The former Alabama standout had 24 receptions, 469 receiving yards, and two touchdowns through seven games.
Questions from O. J. Simpson
Later on Wednesday, the sentence was questioned by former NFL star and celebrity O. J. Simpson.
You're driving a car at roughly 160 miles per hour on a public street and end up killing a girl and her dog and you get three to ten years?" Simpson posted in social media.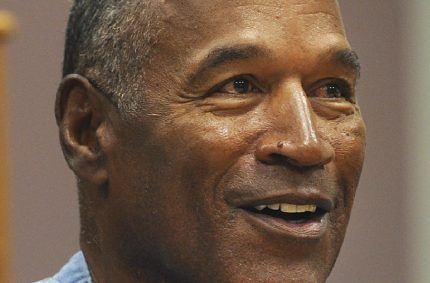 Simpson noted own his prison sentence was for between nine and 33 years.
"Same courthouse, same city, same state. I don't know. Somehow just does not add up to me," Simpson added. "The math just does not add up."
Simpson referred to his conviction for the armed robbery of sports memorabilia from a room at the Palace Station Casino in September 2007.
Simpson was acquitted in connection with the murders of his former wife Nicole Brown and her friend Ron Goldman following a sensational trial.
The math just does not add up. pic.twitter.com/7sCKLEdzyq

— O.J. Simpson (@TheRealOJ32) August 9, 2023