Nathan Chasing Horse's Targeting of Females Fails to Meet Definition of Sex Assault, Appeal Claims
Posted on: May 11, 2023, 01:50h.
Last updated on: May 25, 2023, 05:51h.
Nathan Chasing Horse's attorney is attempting to get the Nevada Supreme Court to dismiss all state charges against the North Las Vegas resident. The former cult leader and movie star is accused of repeated sexual abuse of Native American girls and women.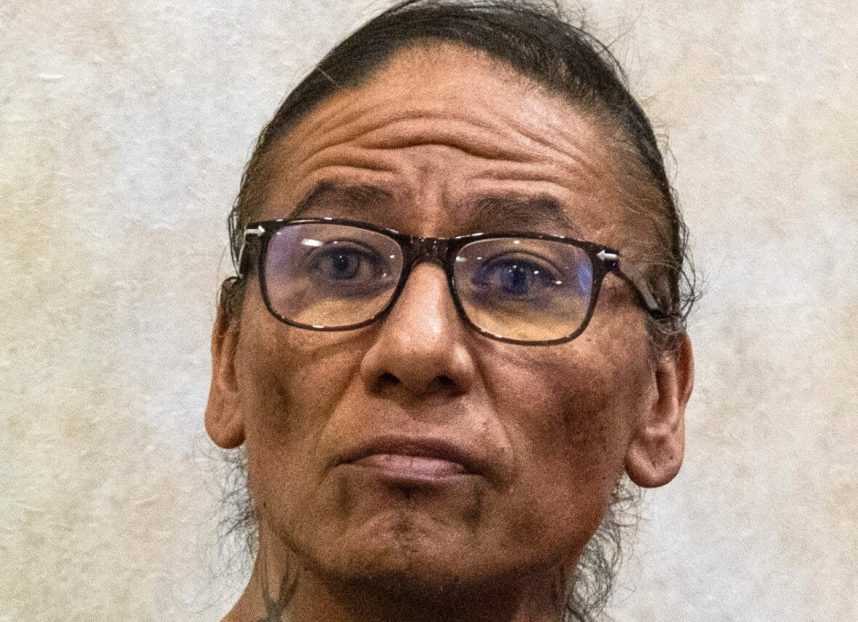 On Tuesday, Clark County Public Defender Kristy Holston filed a 38-page appeal challenging whether prosecutors had sufficient evidence to bring 19 charges against Chasing Horse. They include 10 counts of sexual assault against a minor under the age of 16, six counts of sexual assault, as well as open and gross lewdness, first-degree kidnapping of a minor, and trafficking in a controlled substance. The drug charge was dismissed last month.
Nathan is pursuing this extraordinary writ because the trial court refused to dismiss the charges contained within the indictment in this case," according to the appeal.
The document further claims that although a woman testified she did not want to have sex with Chasing Horse when she was 14, she "did not testify that she told Nathan 'no.'"
Neither did the female witness testify that he "used force" against her, nor did he utter "any threats to her," Las Vegas TV station KLAS reported.
A female witness even appeared to have once had romantic feelings toward Chasing Horse. She said to him, "Either you let me move in or I am walking out," according to documents from an interview conducted by the Bureau of Indian Affairs.
The appeal also disputes Chasing Horse's alleged grooming of girls and women as future wives.
In April, Judge Carli Kierny ruled there was sufficient evidence for "a reasonable grand juror to conclude that the sexual assaults occurred." Clark County Chief Deputy District Attorney Stacy Kollins, meanwhile, said she was "offended" by claims of "transactional sex" and the questions raised in the case about consent.
Victim Claims Rape
KLAS reported earlier this year that Corena Leone, formerly Corena Chasing Horse, said Nathan Chasing Horse first sexually assaulted her when she was 14.
What happened there was rape and there's no other label to put on it," Leone, now 25, told KLAS. "He is a narcissist and he knowingly does what he does and he doesn't have any remorse for it."
Leone's mother was suffering from cancer and Leone hoped Chasing Horse, who was seen as a medicine man, could help to cure her.
Defendant in Jail
Chasing Horse remains in custody at the Clark County Detention Center. His bail was set at $300K.
The current Supreme Court appeal delays the start of a Las Vegas criminal trial that was to commence on May 1.
Chasing Horse also faces related federal charges, as well as warrants in Montana and Canada.
He starred in the movie "Dances With Wolves" and was reportedly the leader of a cult.