'Friends' Reruns Prime Targets for Sports Betting Commercials
Posted on: August 30, 2023, 03:31h.
Last updated on: August 30, 2023, 08:48h.
"Friends" and "South Park," two staples of 1990s pop culture, are among the nonsports television shows featuring the most impressions from sportsbook advertisers.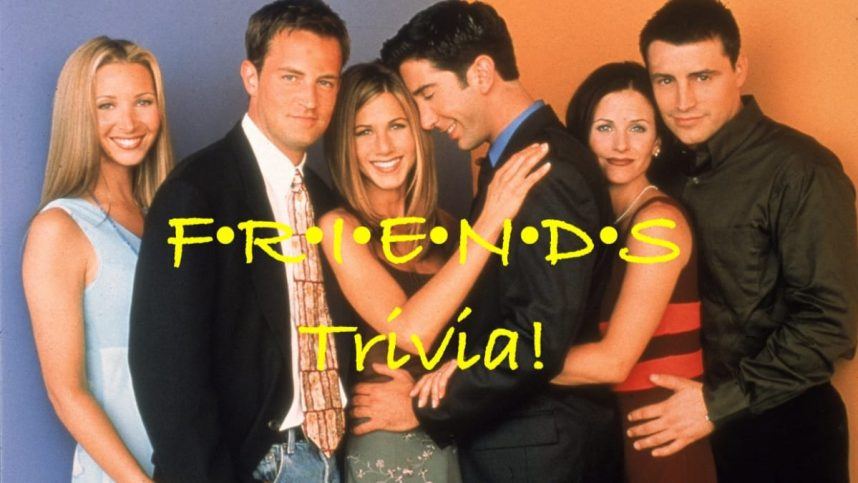 In the first six months of this year, sports wagering ad placements on "Friends" reruns and on "South Park" episodes surged 394% and 528%, respectively, reported Wayne Friedman for MediaPost. The article didn't mention whether the spike in ads during "South Park" airings was heavier during reruns, new episodes, or split evenly across the two. The animated series concluded its 26th season on Comedy Central earlier this year.
From the start of the year through August 15, FanDuel accounted for 48.8% of sportsbook ad impressions, up from 39.8% a year earlier, according to iSpot.tv estimates. The unit of Flutter Entertainment (OTC: PDYPY), the world's largest online gaming company, is the US's biggest regulated internet sportsbook operator.
Alone, FanDuel accounted for more ad impressions as of mid-August than rivals DraftKings (NASDAQ: DKNG) and BetMGM combined—that pair of operators combined for 37.11% of sports wagering advertising during that period.
'Friends,' 'Southpark' Make Sense for Sports Betting Ads
"Friends," created by David Crane and Marta Kauffman, debuted in 1994 and ran through 2004. Its characters were Gen Xers, making the show highly popular with that generation.
The show's wide syndication reach and carryover appeal has also made it a hit with millennials and Gen Z, many of whom were too young to consume it or who weren't even born when it was originally on the air. Those demographics are highly coveted and targeted by sportsbook operators, explaining why only NBA and NFL games outpaced "Friends" reruns in terms of sportsbook ad impressions.
In fact, the 1990s sitcom outpaced PGA Tour events and ESPN's "SportsCenter" regarding sports wagering ads through the first 7.5 months of this year.
Following "Friends," the next highest nonsports show for sportsbook ad airings was "On Patrol: Live." That's a crime-oriented reality show airing on the Reelz network.
"Southpark," which has also proven to be a hit with millennials and Gen Z, landed more ad impressions through August 15 than did NHL games. "Young Sheldon" ranked fourth for sportsbook ads among nonsports shows.
Expect More Sports Wagering Ads
With college football kicking into high gear this weekend and the start of the 2023 NFL season eight days away, it's reasonable to expect more sports wagering advertising across various platforms.
The usual suspects of FanDuel, DraftKings, and BetMGM will likely lead that onslaught, but there could also be some new faces. Through the first 7.5 months of 2023, PointsBet and FOX Bet ranked fourth and fifth for sports wagering ad impressions.
PointsBetUS has since been acquired by Fanatics, while FOX Bet halted operations after struggling to accumulate adequate market share. Following its recently announced pact with ESPN, Penn Entertainment (NASDAQ: PENN) could also be a more prominent sports betting advertiser.
Most Read