FanDuel Profitable in First Half, Flutter Still Eyeing US Stock Listing
Posted on: August 9, 2023, 03:24h.
Last updated on: August 9, 2023, 04:04h.
Flutter Entertainment (OTC: PDYPY), the world's largest online gaming company, reported first-half results Wednesday, noting that its FanDuel unit was profitable in the January through June period.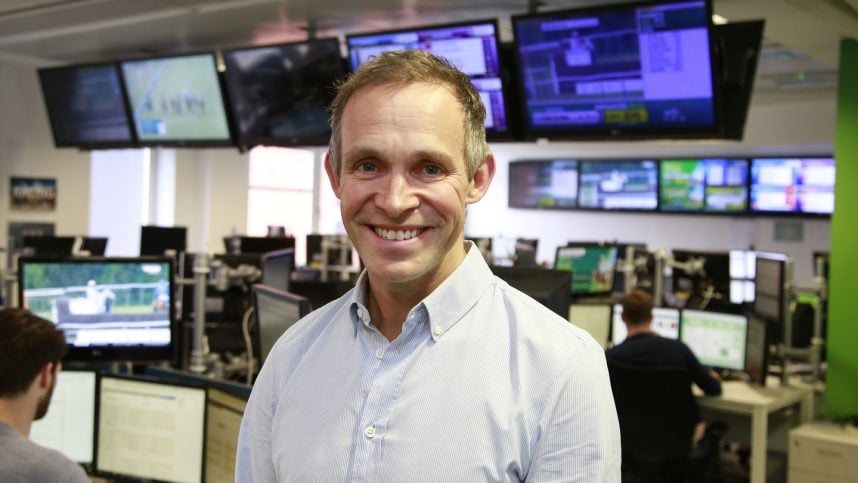 The largest sportsbook operator in the US generated adjusted earnings before interest, taxes, depreciation, and amortization (EBITDA) of $100 million, with US operations accounting for $63 million of that figure, according to a statement issued by Dublin-based Flutter. FanDuel revenue surged 63% and the operator captured second-quarter market share of 47%, putting it well ahead of its nearest rival.
Margin benefit over the market expanded to 410bps; new NBA markets further evidence of sustainable product leadership," noted Flutter in the statement. "Improved iGaming proposition drove market share gains to 23% in Q2."
Last year, FanDuel set something of an industry standard, becoming the first US sportsbook operator to post a profitable quarter. With that accomplishment in mind, it was widely expected that the gaming company would deliver more of the same this year. So while FanDuel's status as a profitable entity in the first six months of 2023 may not be surprising to analysts, the depth of the profitability and revenue growth may be viewed as pleasantly unexpected traits.
Good Timing for FanDuel Profitability Announcement
While FanDuel is the undisputed heavyweight champion of US online sports betting market share, the profitability announcement is still well-timed because competitors are catching up on that front.
For example, DraftKings (NASDAQ: DKNG) recently notched its first-ever profitable quarter. BetMGM was also EBITDA-positive in the June quarter, and could deliver more of the same in the back half of the year. However, FanDuel isn't without catalysts with which to appease Flutter investors.
The Irish parent said it expects 2023 US revenue of $4.5 billion to $4.9 billion on adjusted EBITDA of $120 million to $240 million.
"H2 (second half) has started in line with expectations. Assuming normalised sports results for H2, we anticipate full-year Adjusted EBITDA to be broadly in line with market expectations," observed Flutter.
Flutter controls 95% of FanDuel while Boyd Gaming (NYSE: BYD) owns the other 5%.
Flutter Still on Pace for US Listing
Flutter also told investors that it remains on pace to list its shares in New York, though that time frame has been updated to either the fourth quarter or early 2024. The original expectation was that the stock could make its US debut sometime in the second half of this year.
We're working through the implications for our other listings on securing this U.S. listing a little what we're doing with the Securities and Exchange Commission (SEC) at the moment in terms of preparing our application to the FCC, which is ongoing, and we'll continue to work in the background on what the implications are for our other listings," said Flutter CEO Peter Jackson in response to an analyst question on a conference call.
Flutter's primary equity listing is on the London Stock Exchange. The stock currently trades over the counter in the US. It's not clear if the company prefers the NASDAQ or New York Stock Exchange for its US listing.