Penn Entertainment Sheds Barstool, Unveils $1.5B ESPN Deal
Posted on: August 8, 2023, 04:58h.
Last updated on: October 19, 2023, 07:29h.
In news that rocked the US sports wagering landscape, Penn Entertainment (NASDAQ: PENN) announced it will divest Barstool Sports and sign a $1.5 billion deal with Walt Disney's (NYSE: DIS) ESPN to use the ESPN Bet trademark.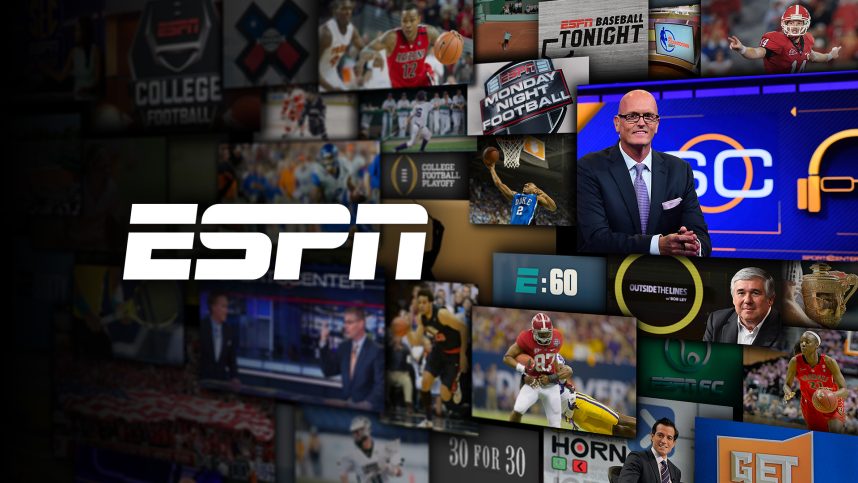 Under the terms of the agreement, the regional casino operator will pay the sports media giant $1.5 billion over 10 years to use ESPN Bet branding for that period with an option for another 10 years at the end of the initial term. Penn is also granting ESPN $500 million in warrants that allow the network to buy approximately 31.8 million shares in the casino company, vesting ratably over 10 years. In return, Penn gets "marketing services, brand and other rights provided by ESPN."
Penn estimates the relationship with "the worldwide leader in sports" could add $500 million to $1 billion in long-term, adjusted earnings before interest taxes, depreciation, and amortization (EBITDA) to its interactive gaming unit.
Upon ESPN Bet meeting certain U.S. online sports betting (OSB) market share performance thresholds, ESPN could receive bonus warrants to purchase up to an additional approximately 6.4 million PENN common shares," according to a statement.
That implies ESPN could eventually own 38.2 million shares of Penn, or nearly a quarter of the gaming company's shares outstanding based on current figures. Based on Penn's market capitalization of $3.84 billion at the close of US markets on Tuesday, and the $1.5 billion the casino operator is paying to ESPN, the Disney unit could come out well ahead of the $3 billion it sought two years ago in rumored licensing discussions with sportsbook operators.
ESPN also has the option to appoint a nonvoting observer to the Penn board of directors, or at the conclusion of the third year of the pact, "designate a Board member subject to satisfying gaming regulatory approval(s) and a minimum ownership threshold."
Penn Swiftly Rids Itself of Barstool Sports
Nearly a year to the day on which it acquired 100% of David Portnoy's Barstool Sports, Penn Entertainment announced its parting ways with the upstart media entity that served as the brand for the gaming company's online and retail sportsbooks.
The company, previously known as Penn National Gaming, said in January 2020 that it was shelling out $163 million in cash and equity to take a 36% stake in the sports and pop culture blog. Under the terms of that agreement, the casino operator gained the right to increase its Barstool stake to 50% for another $62 million payment and, eventually, own the media property outright for a total of $450 million. All told, Penn paid north of $500 million for Barstool.
The Pennsylvania-based gaming company said it's selling 100% of the equity in Barstool Sports to Portnoy. Financial terms of that transaction weren't revealed, but Penn noted it has rights to 50% of the proceeds received by Portnoy should he opt to sell Barstool or monetize it another way.
Rumors about a potential sale of Barstool by Penn surfaced earlier this year, so it's not surprising a deal to effect materialized. The stunner is the timeframe in which it occurred.
In the months ahead, Penn will shed the Barstool branding on its sportsbooks for ESPN Bet while the operator's iGaming platform will bear the Hollywood Casino name. The operator's Canadian sports betting business will retain the Score Bet name.
Other Interesting Odds and Ends
News of the Penn/ESPN relationship arrives about a month before the three-year anniversary of the network inking what, at the time, were viewed as landmark accords with Caesars Entertainment (NASDAQ: CZR) and DraftKings (NASDAQ: DKNG).
For now, it's unclear how the Penn/ESPN pact will affect those gaming companies, but specific to Caesars, speculation recently surfaced that the casino giant would be happy to depart the ESPN deal as an avenue to save cash. Regarding DraftKings, executives from that operator have spoken in bullish terms about their relationship with ESPN, and Disney owns about 6% of DraftKings' nonvoting equity, which the entertainment conglomerate got via its 2019 $71.3 billion takeover of 21st Century Fox.
It's not yet been confirmed, but at the price point Penn is paying and ESPN's equity optionality in the firm, it's likely that at some point, the deals with Caesars and DraftKings will fall by the wayside.
"PENN's ability to leverage the leading sports media brands in both the U.S. and Canada with ESPN and theScore, combined with our newly launched sports betting app, will allow us to significantly expand our digital footprint and catapult ESPN Bet into a strong podium position in this space," said Penn CEO Jay Snowden in the statement. "We believe we can achieve substantial adjusted EBITDA in our Interactive Segment over the coming years — and this will translate to very strong free cash flow generation for the Company and value creation for our shareholders."