FanDuel Seeks to Open Sportsbooks at Two Indiana Casinos, Also Offer Online Sports Betting
Posted on: July 10, 2019, 07:58h.
Last updated on: July 10, 2019, 08:31h.
FanDuel is once again ready to expand its sports betting operations as the company has filed paperwork with the Indiana Gaming Commission to operate retail and online sportsbooks.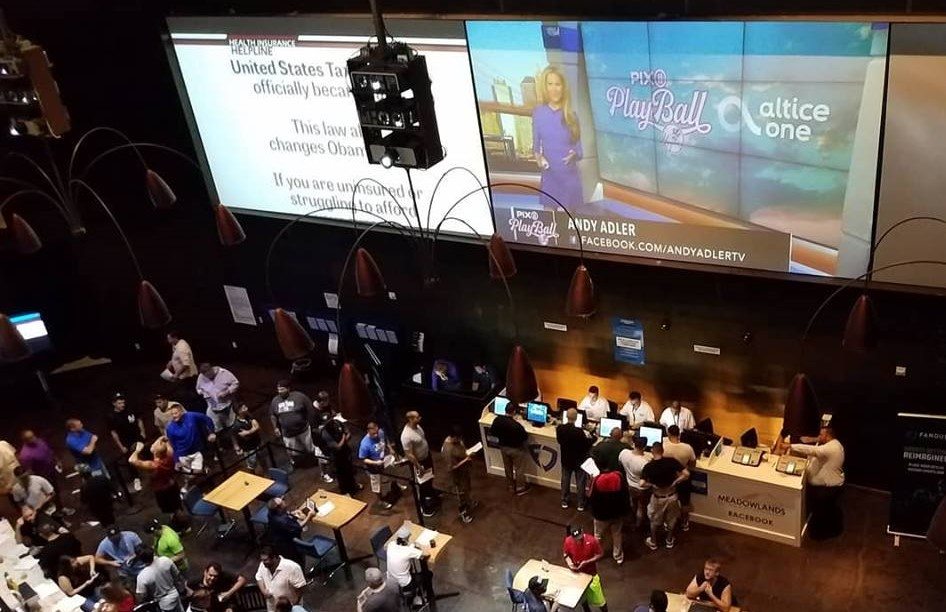 Pending approval by the Indiana Gaming Commission, FanDuel seeks to operate the books at two casinos at the opposite ends of the state. Those properties, the Blue Chip Casino Hotel Spa in Michigan City and the Belterra Casino Resort in Florence, are both owned by Boyd Gaming Corp.
We have had great success partnering with Boyd Gaming already with the FanDuel Sportsbook at Valley Forge Casino Resort in Pennsylvania, and we are optimistic we'll see similar results at our new locations in Indiana," FanDuel said in a statement to Casino.org Wednesday.
The two companies announced a strategic partnership last August. Since that time, Boyd acquired privately held Valley Forge in September and closed on Belterra as part of a four-property deal with Pinnacle Entertainment a month later.
Valley Forge, which is located in the Philadelphia suburb King of Prussia, opened in mid-March. Through the end of May, the sportsbook has handled more than $7.8 million in bets in just retail bets, generating a gross revenue for slightly more than $1 million.
Major Markets Close By
Boyd's properties in Indiana give FanDuel strategic positioning in the state.
While neither is within close proximity of Indianapolis, the state's largest city, both are within short drives of major markets just outside the state.
Michigan City is about an hour east of Chicago. Blue Chip is also the closest casino to South Bend, the state's fourth largest city and home to college football power Notre Dame. It's also located near the Michigan border.
Belterra is located within an hour of both Cincinnati, Ohio and Louisville, Ky., both of which have metropolitan populations that rank among the top 50 in the US. Lexington, Ky., which has a metropolitan population of more than 500,000 is about 90 minutes away.
Belterra is also about 15 minutes north of Kentucky Speedway, a racetrack on the NASCAR circuit.
According to Indiana's law, the earliest FanDuel could open a sportsbook in the state is Sept. 1.
FanDuel-Indiana Analysis
Besides Valley Forge, FanDuel also has retail sportsbooks located in Mississippi, New Jersey, and West Virginia. For now, though, FanDuel's only online presence exists in New Jersey. However, according to state gaming reports, FanDuel has the largest market share of any online sportsbook in the state.
It is estimated that about 80 percent of all bets in New Jersey are made online.
Indiana's population is roughly two-thirds of New Jersey, and especially with Illinois having passed its own sports betting law, the Hoosier State likely will not approach the revenues New Jersey generates from sports betting since New York does not plan to have any sports betting outlets near New York City for the time being.
That said, with sports betting not likely to become legal in Kentucky, Michigan, and Ohio this year, Indiana will find itself in a position to attract customers from across the four-state region. In addition, Indiana's 9.5 percent sports betting tax is significantly lower than the 15 percent Illinois will take, so Indiana casinos may end up attracting bettors from their western neighbor as well. In addition, FanDuel's presence in the fantasy sports market will also help it attract customers from Indiana and nearby states to its sportsbook.
That puts FanDuel in a good position to be among the top sportsbooks within the state, especially once the mobile sportsbooks become available.